Exploring the Uses of Hose Pipes Profiting Industries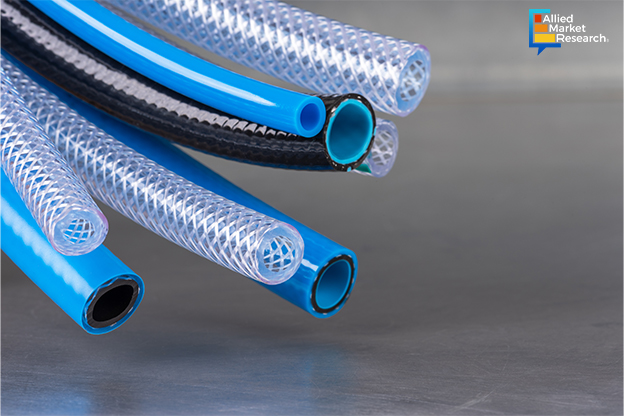 21 Nov
2023
Hose pipes, also called hoses, are flexible hollow tubes designed to achieve a wide array of applications. These are built from different materials such as polyethylene, nylon, or synthetic rubbers and are manufactured with different sizes, weights, lengths, chemical compatibility, and pressure ratings to satisfy various purposes. The hose pipe market is undergoing a transformative phase owing to various technological advancements and the use of innovative materials in fluid transfer solutions. This article includes various applications and developments of hose pipes and the role of leading players shaping the hose pipe industry. 
How Hose pipes are transforming different sectors:  
With the rapid advancements in technology, these pipes have benefited industries with increased efficiency and predictive maintenance. The integration of IoT sensors into these pipes has helped in real-time monitoring of pressure, temperature, and fluid flow which can result in a proactive approach for preventing equipment failures and optimizing processes. 
Furthermore, these flexible pipes have also found their applications in the agricultural sector. The pipes equipped with drip irrigation systems enable farmers to ensure optimal water distribution and greater resource utilization. As these hoses are flexible and lightweight, they can simplify irrigation processes and aid sustainable farming practices. Additionally, in the medical and pharmaceutical sectors, these pipes can be essential for meeting stringent hygiene standards. They are designed with antimicrobial materials to maintain sterility while transferring fluid in pharmaceutical manufacturing and healthcare settings. 
Moreover, these pliable hollow pipes are also suitable for transferring gases. They are engineered with advanced materials to withstand corrosive substances and harsh conditions. Such features make them ideal for various applications in the oil and gas industry. Some high-pressure hoses with advanced safety features are beneficial for offshore drilling and extraction, making them reliable for energy production.
The hose pipe market is experiencing a dynamic shift due to the rising construction activities across the globe. It has increased the demand for hydraulic-based construction equipment such as hose pipes. Based on type, the hydraulic segment is predicted to lead the trail by garnering a revenue of $4858.5 million over the analysis timeframe from 2022 to 2032. Country-wise, India is expected to rise at a significant CAGR of 5.3% during the forecast period. 
Product launches in the industry:
Owing to the increasing demand for flexible and mobile machinery across various sectors, several leading players have come up with favorable product launches. A remarkable example is the launch of new hydraulic hoses, namely EC110 and EC210 by Danfoss Power Solutions, a world-class provider of mobile hydraulics. With this launch, the company aims to provide high-quality and reliable fluid conveyance solutions for industries such as agriculture, construction, and many other sectors. 
To sum up, the increasing demand for enhanced crop production in the agriculture sector to fulfill the growing needs of the rising population worldwide is expected to skyrocket the demand for hose pipes in the coming years. Moreover, rapid urbanization has leveraged the development of residential and commercial infrastructure, creating extensive growth opportunities for the market.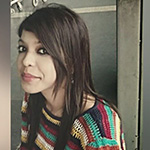 Koyel Ghosh
Author's Bio- Koyel Ghosh is a blogger with a strong passion and enjoys writing in miscellaneous domains, as she believes it lets her explore a wide variety of niches. She has an innate interest in creativity and enjoys experimenting with different writing styles. A writer who never stops imagining, she has been serving the corporate industry for the last five years.
PREVIOUS POST
Automation has a new meaning with Industrial Robotics
NEXT POST
Hospital Surface Cleaning Products Are Elevating Healthcare
Avenue: Entire Library membership of Allied Market Research Reports at your disposal
Avenue is an innovative subscription-based online report database.
Avail an online access to the entire library of syndicated reports on more than 2,000 niche industries and company profiles on more than 12,000 firms across 11 domains.
A cost-effective model tailored for entrepreneurs, investors, and students & researchers at universities.
Request customizations, suggest new reports, and avail analyst support as per your requirements.
Get an access to the library of reports at any time from any device and anywhere.
Related Post