Focus of studies on optimally utilizing solar energy to bring transformation across the globe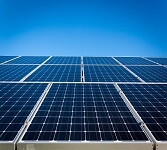 7 May
2019
Finding new ways to utilize solar energy optimally has become significantly important with rise in environmental concerns. Scientists and researchers have been finding innovative ways to achieve optimal usage of solar energy. Various studies have been published by researchers and governments regarding lowering the usage of various non-renewable sources and increasing the dependence on renewable sources. One of the research studies that would help in utilizing the solar energy optimally is a snow-based triboelectric nanogenerator, which can help in providing uninterrupted power supply to solar panels during snowfall. Another study focuses on shifting to usage of off-grid solar energy from kerosene to save costs. These studies would bring transformation in the industry of solar energy. According to the research firm, the global solar energy market is expected to reach $422 billion by 2022.
Innovation has always been a crucial factor in utilizing solar energy. Research and development activities are focused on innovations. Increasing the amount of energy generated by solar panels during days of winter is a challenge and the innovation would help in overcoming the challenge. The U.S. researchers have developed a nanogenerator that would assist solar panels to generate energy even when they are covered with snow. A tiny device, powered by snow, has been developed by researchers at the University of California, Los Angeles (UCLA). The energy-producing capabilities of snow have been utilized in this device, known as a snow-based triboelectric nanogenerator, or snow TENG. The generation of energy would take place with the help of static electricity.
The device is made up of silicone, which is negatively charged. The snow is positively charged. When these oppositely charges come into contact, they produce energy as they exchange electrons. Though it generates small amount of energy, it can be used in solar panels as a complementary technology. Solar panels cannot function well during wintry days as the sunlight cannot reach the panels, the snow TENG would offer an uninterrupted power supply.  
Another study outlines the importance of shifting to off-grid solar energy from kerosene. According to a new study by The Energy & Resources Institute (TERI) and International Institute for Sustainable Development (IISD), shifting subsidies from kerosene to off-grid solar energy would help India in reducing subsidy bills. In addition, this shift would help in giving electricity access to more houses than before along with lowering indoor pollution. There are millions of homes in which kerosene is used for domestic lighting. This fuel causes indoor pollution along with raising the risk of fire. Off-grid solar energy can be made available directly to household through subsidies by financial institutions or manufacturers. According to Balasubramanian Viswanathan, IISD Associate and co-author of the study, the cost of employing solar lanterns, micro-grids, and home systems is lower than the combined household and expenditure of government on kerosene. Through the support to solar energy, the government can save a lot of money. The study also highlights that the shift to solar energy would considerably lower the fiscal and household costs. Moreover, different off-grid solar products would prove to be cheaper as compared to kerosene over the lifetime of the technology.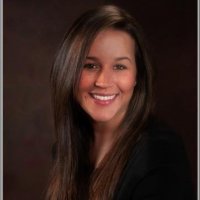 Jessica Hamelburg
PR & Marketing Professional at EquipNet, Inc.
Jessica Hamelburg is a content marketing coordinator and social media manager for a global industrial asset management company, EquipNet, Inc. Jessica holds a Bachelor's Degree in Communications and Public Relations from Suffolk University and offers many years of experience in various forms of writing. Some of her favorite hobbies include exploring new music, creative writing and spending time with her dogs.
PREVIOUS POST
Enjoy a better living with Smart Homes
NEXT POST
Fuel Cells Have Now Come to the Fore-Why
Related Post