Fuel Cells Have Now Come to the Fore-Why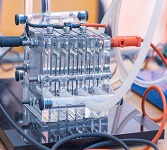 9 May
2019
Having a number of advantages over conventional power sources, the use of fuel cells has now become quite rampant in internal combustion engines as well as in batteries. An electrochemical energy conversion device, fuel cell is almost a battery-like device that converts oxygen and hydrogen into water, heat and electricity. It can yield up electricity while being put on charge.
Coming with higher efficiency than diesel or gas engines, fuel cells tend to operate less noisily compared to conventional ignition engines, thereby coming up as an ideal option for use within hospital premises. Reducing pollution caused by burning fossil fuels, fuel cells play an active role in maintaining the much-required eco-balance. Moreover, paving the way for low heat transmission, they are pretty ideal for several military applications as well. The fact that fuel cells don't need standard fuels such as gas or oil lessens down economic dependency on oil manufacturing nations, making way for greater energy security for the user nations.
Also, hydrogen can be processed anywhere where there is a source of power and water, and, in such a milieu, generation of fuel can be dispersed quite well and it does not have to be grid-dependent as well. Utilization of stationary fuel cells to produce power permits decentralized power grid that is plausibly steadier and more constant.
At the same time, higher temperature fuel cells turn out high-grade process and are quite suitable for different cogeneration applications. Especially, for residential use that takes recourse to combined heat, fuel cells have become quite effective in more than one way. Operating times of fuel cells are much longer than that of batteries. The reason is pretty simple! As increasing the operating time requires only doubling the amount of fuel and not heightening the capacity of the unit itself, fuel cells tend to operate for longer time. Also, unlike batteries, fuel cells have no "memory effect" when they get refilled.
According to Allied Market Research, the global fuel cell market is expected to grow at a significant CAGR form 2016-2022. Strict government regulations to control increasing pollution, rise in distributed power system and high efficiency of power cell than other power generating system have fueled the growth of the market. On the other hand, high cost of catalyst leading to higher cost of fuel cell and lack of fuel infrastructure have checked the growth to some extent. However, growing demand in fuel cell vehicles and new technology used in its making have almost downplayed these factors and created multiple opportunities in the segment.
To conclude, we can state that the global fuel cell market is expanding no less than a jet's pace. As devices that crop up energy by the chemical counter formed within it, fuel cells are expected to witness notable growth in the years to come. Also, a significant increase in the use of fuel cells in the transport sector is expected in the next few years. Also, even a decade ago, fuel cells were way too costly; but, with mass production on board, the cost of fuel cells will definitely come down to the affordable levels of the consumers.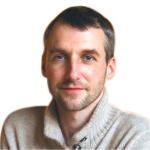 Alex Hillsberg
Chief editor of review team at FinancesOnline
Chief editor of review team at FinancesOnline Alex Hillsberg is an expert in the area of B2B and SaaS related products. He has worked for several B2B startups in the past and gathered a lot of first hand knowledge about the industry during that time.
PREVIOUS POST
Enjoy a better living with Smart Homes
NEXT POST
Concentrated solar power plants to greatly set the future course of renewable energy utilization
Related Post