Advancements And Future Of The Uninterrupted Power Supply Systems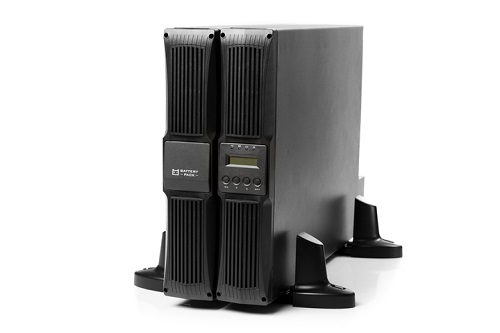 19 Feb
2021
According to Allied Market Research, the global uninterrupted power supply system market is estimated to reach $9.4 billion by 2027, registering a CAGR of 4.3% from 2020 to 2027. The factors that influence the market growth are rise in demand for reliable power solutions, surge in disposable income across the globe, especially in developing countries, and advancements in UPS batteries.
Factories and company owners have already realized the negative impact on the bottom line if their system goes down or damaged due to power outages or other power quality issues. On the other hand, it is far less expensive to invest in a reliable power supply such as UPS systems. Although UPS systems have been popular in the IT & telecommunication companies to protect their data at all times, several industrial companies that are susceptible to power disturbances opt for the UPS system.
Advancements & developments in UPS system
The increase in demand for zero downtime and reliability has encouraged manufacturers to develop more robust components for UPS systems that can guarantee their longer life. What's more, the latest UPS systems can examine the critical points in the UPS system and send feedback to the factory's monitoring system. This way, manufacturers can study the data and suggest preventive measures and even predict potential failures.
Apart from this, the developments in insulated gate bipolar transistors (IGBT) offer improved ampacity, faster switching, compact size, and cost reduction per UPS unit. Thus, IGBT is now widely used in the front end or rectifier of a UPS unit, which reduces its physical dimensions and enables it to react quickly to electric input-output changes. The integration of IGBT has improved the overall power quality.
According to experts, energy storage, scalability, power conversion, and modularity are the major developments in UPS systems. The innovation of space vector modulation and digital signal processing has offered a faster response to load changes. The space vector modulation has been used for inverter controls for years and now the technology has entered the UPS system market.
On the other hand, the adoption of mechanical energy flywheel technology has improved the energy storage of UPS systems and completely replaced lead-acid batteries. Life-cycle costs, footprint, and environmental concerns are the prime factors for this trend. In addition, today's UPS systems eliminate single points of failure through decentralizing static bypass controls and switches. Thus, even if one UPS module of the systems fails, the load would be picked up by other modules, automatically.
Future of UPS systems
UPS systems are on the verge of becoming a commodity for small businesses and homeowners as the concern for power quality and demand for uninterrupted power grows. The next big thing in the UPS market would be the increase in the runtime of UPS units.
The major market players have invested a colossal amount of money to develop mechanical energy storage devices that allow the UPS system to store energy when it is needed. Moreover, the next-gen UPS systems would be "transformerless". This would enable manufacturers to boost the efficiency of the systems.
The world has become more and more digital-based. The advent of the Internet of Things and cloud computing have boosted the energy demand as never seen before. Thus, the demand for UPS systems is bound to increase with each new data center and computer network, presenting the manufacturing companies lucrative opportunities.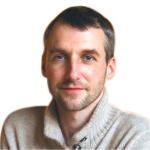 Alex Hillsberg
Chief editor of review team at FinancesOnline
Chief editor of review team at FinancesOnline Alex Hillsberg is an expert in the area of B2B and SaaS related products. He has worked for several B2B startups in the past and gathered a lot of first hand knowledge about the industry during that time.
PREVIOUS POST
Enjoy a better living with Smart Homes
NEXT POST
Smart Energy to Hold a Great Potential to Promote an Ecofriendly World
Avenue: Entire Library membership of Allied Market Research Reports at your disposal
Avenue is an innovative subscription-based online report database.
Avail an online access to the entire library of syndicated reports on more than 2,000 niche industries and company profiles on more than 12,000 firms across 11 domains.
A cost-effective model tailored for entrepreneurs, investors, and students & researchers at universities.
Request customizations, suggest new reports, and avail analyst support as per your requirements.
Get an access to the library of reports at any time from any device and anywhere.
Related Post