Analytics Are Changing the Picture of TV and OTT Platforms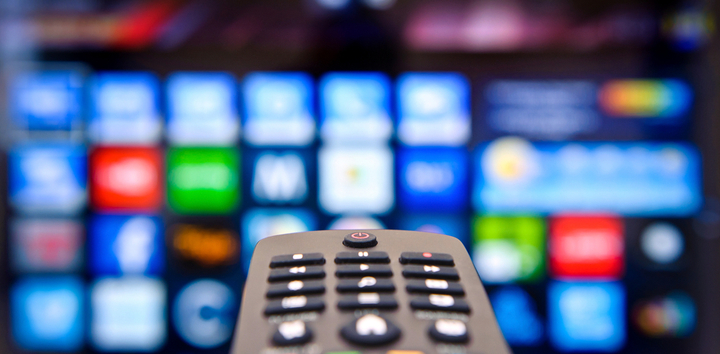 31 Jul
2020
TV Analytics tend to provide a perfect measurement of TV ads and programs on digital channels. For example, a viewership analytics report covers the number of people who watched the program in a specific area for a week in comparison with the data taken from other districts. It helps TV advertisers measure the impact of the campaigns in real-time. Advertisers observe the traffic periods on their websites which are directly linked to their TV campaigns so that they can figure out the viewers' preferences.
US-based television measurement and analytics venture, 605 has launched its new audience evaluation application. The platform offers high-end assessment of TV programmes using 605's multi-source TV dataset. With the feature of 'identity layer' on board, platform users can trigger, initiate and target the preferred audience segments. 605 is reported to declare that this platform can successfully incorporate TV viewership datasets, so that customers can put forward their own viewership data and get them together with 605's data in a safe & protected way.
Benefits of using TV Analytics:
TV analytics help in analyzing and understanding the audience the best.
The role of analytics is to help companies gain proper insight about their customers, optimize their marketing, and deliver better services.
Analytics provide quantitative data to business and corporate houses which they can use in improving the existing services.
Recently, Kevin Spacey, the famous House of Cards actor has said that Netflix is the only OTT platform that uses accurate TV analytics to launch its web series.
FourthWall Media has launched Adapt, a platform tool to initiate and direct digital advertising campaigns. It has also integrated ACR data from Smart TVs to the cable set-top box to view dataset in the Reveal analytics platform. The set-top box FourthWall's Reveal analytics platform is connected with Nielsen Smart TV viewership data. This will allow marketers to have the required data from both old-fashioned as well as Smart TV devices. Also, Nielsen Smart TV data components will support FourthWall's Reveal platform where marketers will have sound and actionable analytics to identify audiences viewing platforms effectively.
COVID-19 Impact on TV Analytics:
With the outbreak of the pandemic, the TV industry has witnessed a lot of transformations in terms of performance, transparency and outcomes. However, the growth of the sector has been accelerated in more than one way.
With more and more people staying at home, the demand for OTT TV channels has certainly experienced a huge leap.
 Advertisers, in the meantime, have also started changing their existing creatives and implementing innovative strategies to have a great share in the pie.
Roku, an OTT giant and Kroger America's largest supermarket chain have come up to offer CPGs and promised to provide a new route for associating ad in-store and online purchases data. Kroger Precision Marketing (KPM) has teamed up with Roku's new shopper data program to build high-end attribution devices for the streaming TV channels. This will help marketers utilize the program for campaigns covering Roku's ad-supported platforms and will link ad exposure to actual sales. Recently, Roku and Amazon's tie-up is also a notable advancement in the evolution OTT platforms.
According to Allied Market Research, the global TV analytics market is expected to grow at a significant CAGR from 2019 to 2026. Rising demand for managing important data and increase in need to obtain meaningful insights about consumer behaviour & several advertisement preferences have resulted in the adoption of analytics solutions. Also, the adoption of TV analytics software provides high accuracy for audience engagement.
To conclude, it can be stated that, TV analytics offer a platform that ties the viewers with desired network behaviour in real-time by accumulating data from a number of sources like network applications, expedients, and third-party CDNs. TV analytics solutions let advertisers to estimate their ROI with the help of KPIs. This will, in turn, facilitate to optimize the plans to boost the digital impact of the TV programs.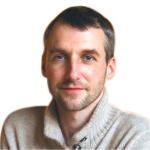 Alex Hillsberg
Chief editor of review team at FinancesOnline
Chief editor of review team at FinancesOnline Alex Hillsberg is an expert in the area of B2B and SaaS related products. He has worked for several B2B startups in the past and gathered a lot of first hand knowledge about the industry during that time.
PREVIOUS POST
Mobile Wallet Market- A Cashless facility making Big Cash!
NEXT POST
Automated Storage and Retrieval Systems to Witness Increased Demand for Inventory Management
Avenue: Entire Library membership of Allied Market Research Reports at your disposal
Avenue is an innovative subscription-based online report database.
Avail an online access to the entire library of syndicated reports on more than 2,000 niche industries and company profiles on more than 12,000 firms across 11 domains.
A cost-effective model tailored for entrepreneurs, investors, and students & researchers at universities.
Request customizations, suggest new reports, and avail analyst support as per your requirements.
Get an access to the library of reports at any time from any device and anywhere.
Related Post