AR and VR - A Game Changer in the Automotive Industry
Ever since their inception, Augmented Reality (AR) and Virtual Reality (VR) have continued their legacy to surprise and delight. Quite naturally, automotive industry has also not been excluded to experience the glee. Yes, gone are those days when endless colorful brochures were the only means how one could get an idea about the car model they are planning to buy. Time has evolved and so has technology. With VR on board, there has been a huge modulation in the way we shop. Consumers can now visualize a car model right from their living room too. A VR headset is all that's needed!
VR and AR have really been a game changer in the industry. Think, you have just started exploring the market for a brand new car. After all, this is what you dreamt for since your childhood! So, now, in such context, what would be the first idea to hit your mind? Visiting a dealer- right? Then, the dealer would exhibit quite a few models and the color you are looking for might not be there as well. Now, just take a moment and imagine a VR environment. The advanced technology of this new wonder would make you envisage any model in any color- just the way you are going to purchase it! Along with being able to step into it, relax and listen to your favorite songs, you can also steer the wheel and get real-life experience. And, the cherry on the cake is with the development in the quality of headsets, one can now visualize this entire drift in the showroom itself and it will not cost a penny either!
Allowing the consumers to see the future, Virtual Reality (VR) makes a perfect sense for the automobile market. With a virtual reality showroom, car dealers can give a perfect notion to the consumers how exactly a paint job will look on their dream cars. Even, consumers can suggest several customization options. This directly shows how major an impact AR and VR can have on a venture's business model and sales process.
A report made by Allied Market Research, the global automotive AR and VR market was estimated at $213.0 million in 2017, and is presumed to hit $673,602.2 million by 2025, airing a CAGR of 175.7% during the forecast period. And, in the year 2017, North America contributed to the highest share in the global automotive AR and VR market.
Moreover, when it comes to safety of the car riders, AR again happens to play an important role indeed! By streamlining all the crucial information like turn-by-turn directions, speed and so on, AR makes sure that the drivers, instead of hovering their eyes on several navigation panels, keep them stuck on the road only. Well, it doesn't end here. Showing track information of the currently-playing song, AR again plays a perfect role in entertaining the driver.
So, we can actually conclude stating that the possibilities with AR and VR are really endless!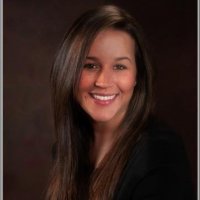 Jessica Hamelburg
PR & Marketing Professional at EquipNet, Inc.
Jessica Hamelburg is a content marketing coordinator and social media manager for a global industrial asset management company, EquipNet, Inc. Jessica holds a Bachelor's Degree in Communications and Public Relations from Suffolk University and offers many years of experience in various forms of writing. Some of her favorite hobbies include exploring new music, creative writing and spending time with her dogs.
PREVIOUS POST
Connected Car garnering popularity globally
NEXT POST
Japanese company develops a new automotive door concept

Related Post