Automotive Sensors: Setting the Benchmark for Vehicle Performance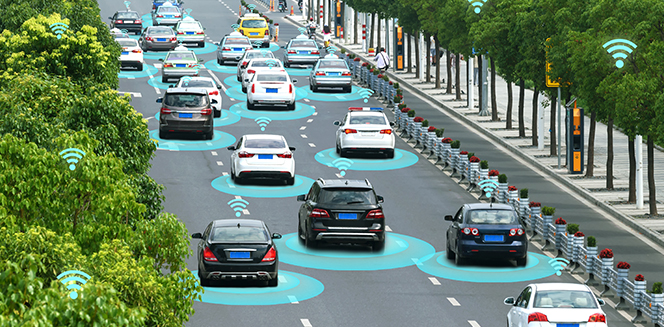 16 May
2017
The automotive industry, over the years, has witnessed a magnanimous growth with the advent of globalization and urbanization. The cutting-edge technology and the various breakthroughs in automotive engineering processes have ensured that the use of next-generation sensors finds prominence in the build of each vehicle. The automotive sensor industry is flourishing at a rapid pace, as nearly every hybrid, electric, or autonomous car has found an established use for various sensors. Equipped with the latest detectors for the measuring and transmitting of information, the diverse pressure, motion, temperature, gas, and electrical sensors aid in the careful analyzing of vehicle performance.
The rapid growth of the automotive sensor industry can be attributed to greater penetration of IoT trends in the vehicle industry. There has been a rise in consumer concerns over vehicle security and environment safety, and this has encouraged car manufacturers to actively incorporate sensor elements in their car designs. Moreover, there is favorable legislation by regulatory bodies and road safety protocols which call for the inclusion of sensors that enhance fuel efficiency and keep tabs on the emissions by cars. All these factors have brought about a significant growth for the industry.
A report by Allied Market Research, on the global automotive sensor market, valued the industry at $22 billion in 2015. The number is expected to reach a projected $37 billion by the year 2022. This will be achieved with an estimated CAGR of 7.5% during the period 2016-2022.
ADAS popularity opens new avenues for vehicle sensors
The advanced driver assistance systems (ADAS) used in the current generation of progressive vehicles and autonomous cars has posed a major opportunity for the growth of the automotive sensor market. The alarming number of road accidents caused annually has raised concerns among road authorities over the security controls employed in cars. ADAS systems are fully equipped with various types of sensors that can potentially detect collisions and accidents by alerting the driver in real time. The adaptive features, which allow lighting, motion, braking, and GPS sensors to carefully scrutinize the vehicle performance, can aid considerably in a seamless driving experience.
Automotive manufacturers engaged in the industry are leaving no stone unturned and are ensuring their latest vehicle designs are replete with the smartest of sensors to give that added edge to their products. Innovation is the keyword in the industry, as players are constantly reinventing the sensor applications to guarantee superior vehicle performance in extreme driving conditions.
For instance, Lattice Semiconductor has added a new product to its portfolio with the addition of ECP5 and CrossLink programmable devices. The product is designed specifically for interface bridging applications, by delivering better connectivity solutions for ADAS. This is done with the aim of lessening the gap between emerging image sensor and video display interfaces. The multi-sensor aggregation of this system is sure to inspire several other sensor makers to catch in on the trend and launch their own products to compete in the market.
Self-driving cars to get more sophisticated with LiDAR sensors
The automobile industry is set for revolutionary changes in the form of autonomous or self-driving cars. Artificial intelligence, coupled with the next generation motion, speed, light, and MEMS (microelectromechanical) sensors, has permeated various aspects of car designs, making them the vehicles of the future. Partial or fully autonomous driving is now possible with the integration of advanced user systems and sensing technologies in the vehicle design.
One such technology that is swiftly making pathways in automobile sensing is LiDAR (Light Detection and Ranging). Automobiles are equipped with cameras, radars, and sensors to sense the environment around them. These not only aid in avoid accidents, but the inclusion of LiDAR is seen as a technology that complements the use of such sensors.
LiDAR holds the promise of offering robust operation in all types of lighting conditions, with more range and accuracy of functioning. There is a higher resolution and ease in beam formation than simple radar. What makes LiDAR even more popular is the fact that it is immune to interference from other sensors, thus adding to its functionality and versatility.
These LiDAR sensors can be used alongside conventional sensors and also as standalone sensors, which makes them ideal for inclusion in vehicles. Several automakers are actively harboring a keen interest in this technology and are incorporating these elements in their new car prototypes. Several automobile companies and giants, such as Google, Tesla, and Audi are adapting their car designs to embrace sensor technologies, to give a more holistic approach to their vehicles and enhance superior performance. With such advancements, the other vehicle manufacturers will also venture into the market and popularize the use of sensors in vehicles.
The global automotive sensors market is at an all-time high, with the rise in consumer incomes, and the fact that cars have become more of a necessity for the modern millennial. Not wishing to be left behind in terms of technology adoption, customers and manufacturers have realized that cars have to be state-of-the-art designs to appeal to users. Conventional sensors coupled with advanced sensing technologies are the golden word in the automobile industry, as vehicle security and ulterior performance have caught the fancy of every end user.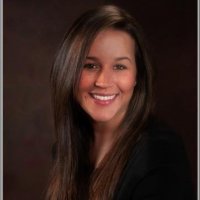 Jessica Hamelburg
PR & Marketing Professional at EquipNet, Inc.
Jessica Hamelburg is a content marketing coordinator and social media manager for a global industrial asset management company, EquipNet, Inc. Jessica holds a Bachelor's Degree in Communications and Public Relations from Suffolk University and offers many years of experience in various forms of writing. Some of her favorite hobbies include exploring new music, creative writing and spending time with her dogs.
PREVIOUS POST
Connected Car garnering popularity globally
NEXT POST
Autonomous Emergency Braking System Market Grows as Automakers Adopt More of the Technology

Related Post