Brain-Computer Interface, a Remarkable Advancement in the Healthcare Sector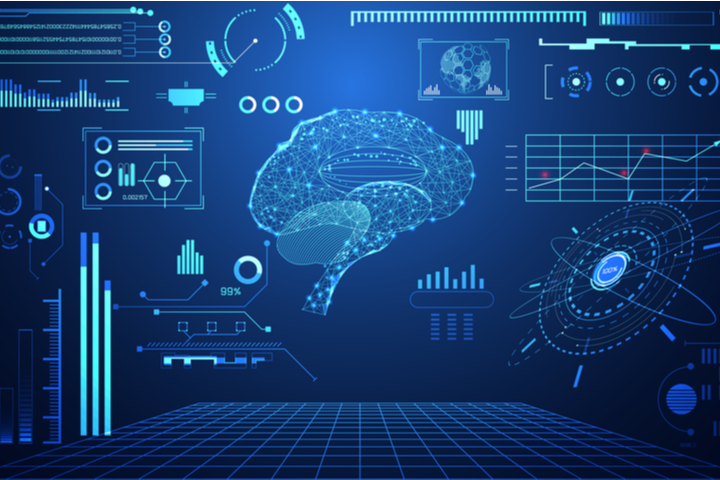 21 Jun
2022
It is fascinating to see how technological advancements are spreading across the world. The innovations in AI, IoT, machine learning, and cloud computing have catapulted technology to new heights. Brain-computer interface (BCI) or brain-machine interface is a striking example that connects the human brain with technology. It's captivating how a computer-based system receives and analyzes brain signals or brain waves and further renders them in commands for an external device to perform the desired activity. This game-changing invention is a boon for the healthcare industry and has witnessed considerable growth in the market.
Both Non-invasive brain-computer interfaces and invasive brain-computer interfaces have huge demand in the market. However, when it comes to paralyzed patients, the non-invasive type interfaces have started gaining higher acceptance. A physically disabled patient can have strong support and  perform simple mundane tasks without any assistance. However, the invasive BCI market is expected to experience higher demand than non-invasive BCI, owing to better performance with strong and excellent quality signals. The advancements with invasive BCI which helps in the restoration of limb function by utilizing brain-controlled robotic arms and legs are noteworthy. Invasive BCI also provides an opportunity to restore eyesight by connecting the brain to external cameras and this is another eye-catching innovation in the industry. According to Allied Market Research, the global brain-computer interface market is expected to grow at a significant CAGR from 2021 to 2030.
The healthcare sector experienced numerous challenges due to the sudden outbreak of Covid-19. It became quite challenging for the healthcare workers to follow social distancing while taking care of infected patients simultaneously. The front-liners were at greater risk as the virus was highly infectious. In future, if the need arises, brain-computer interface technology may help to overcome such challenges. The healthcare sector needs more of such technology and this demands further development in the BCI industry. Market players are adopting several strategic planning and thriving to provide their best to fill the demand-supply gap. The global BCI market anticipates new product launches and introduction in the coming future. 
Blackrock Neurotech, a brain-computer interfaces (BCIs) developer, has announced that its MoveAgain BCI has been designated as a Breakthrough Device by the US Food and Drug Administration (FDA). With the MoveAgain system, the users can control tablets or mobile devices, keyboard wheelchairs, mouse cursors, or prosthetics. This system will help physically disabled patients with paralysis/tetraplegia/locked-in syndrome regain some of their freedom. In the future, a variety of neurological problems can be served with underlying implant technology. According to Blackrock Neurotech, the MoveAgain BCI system is expected to be commercialized in 2022.
Another remarkable innovation in the BCI market is Synchron's implantable brain-computer interface. A patient with amyotrophic lateral sclerosis implanted with the Stentrode brain-computer interface was able to convert his straight thought into text using Twitter successfully. This paralyzed patient was the first person to tweet a message using direct thought to the world.
A music-based brain-computer interface can be another astonishing advancement in the line in BCI's future. Kat Agres from the National University of Singapore and Stefan Ehrlich from The Technical University of Munich presented a research paper with a pilot study on music-based BCI. This BCI helps the user manage emotional stress and meditate using automatic music generation. The driving growth in the BCI market may transform medical sciences.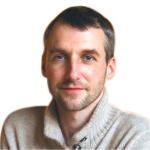 Alex Hillsberg
Chief editor of review team at FinancesOnline
Chief editor of review team at FinancesOnline Alex Hillsberg is an expert in the area of B2B and SaaS related products. He has worked for several B2B startups in the past and gathered a lot of first hand knowledge about the industry during that time.
PREVIOUS POST
Mobile Wallet Market- A Cashless facility making Big Cash!
NEXT POST
Explore the Importance of Adapting to Digital Commerce in B2B
Avenue: Entire Library membership of Allied Market Research Reports at your disposal
Avenue is an innovative subscription-based online report database.
Avail an online access to the entire library of syndicated reports on more than 2,000 niche industries and company profiles on more than 12,000 firms across 11 domains.
A cost-effective model tailored for entrepreneurs, investors, and students & researchers at universities.
Request customizations, suggest new reports, and avail analyst support as per your requirements.
Get an access to the library of reports at any time from any device and anywhere.
Related Post