Business Intelligence & Cloud Metrics In 2017: Data Insight Changes Small Businesses Must Keep In Mind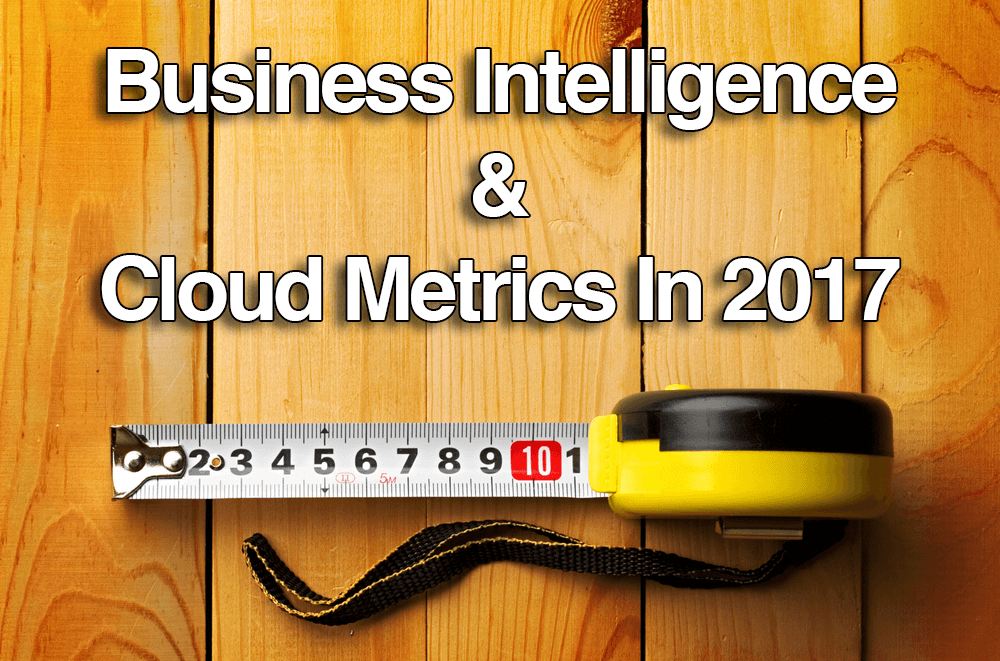 16 Nov
2016
Being a small company in a midmarket world imposes challenges enterprise-grade users will
probably never experience, such as the shortage of vital resources for delivering impeccable
products. For the good or the bad, users will always demand more than what they know you're
capable to offer, or simply go away never to return. Now that we've all reached the point of
operating in a transformed business environment, we can't help wondering if there is something
more business analytics can do for our prosperity.
The truth is that some analytic trends in recent years did the impossible to mess up results
accountability for moderate operators, and neglected a number of specific, low scale metrics
midmarketers needed to ensure a competitive position. Luckily, the story of 2017 is one of small
biz analytics redemption which may enable all of us to use advanced SaaS marketing
strategies , and make smarter business decisions. Let's see how:
Productive Cloud-Based Business Intelligence in 2017
At the dawn of what small marketers like to call 'business intelligence revolution', analytic
programs adopted cloud deployment whose affordable price and minimal maintenance costs
made them accessible even for the smallest companies and startups. The agility requirements
were met, and the innovative feeds removed most of the pervasive obstacles for small
companies to make enterprise-grade decisions. However, this was not enough for them to
govern data across diverse sources, and led nowhere close to the desired extraction of the
data's business value.
Is 2017 going to change that? Our experts were notably positive about it.
The year of customizable churn rates
The challenge: small commerce businesses are facing one of the most serious SaaS
challenges, namely measuring customer retention in a world full of different memberships,
subscriptions, and advanced interactions. At the same time, self-service accounts management
is maturing, and attaching a question mark on the business's authoring capabilities – in order to
retain customers, businesses have to rely exclusively on graphics designed by occasional
customers.
The solution: in 2017, business intelligence systems will measure churn rates based on
self-stated turnover rates, and require users to reevaluate the quality of your service in order for
you to make it more competitive. This approach is expected to simplify the number of churns
against number of retained customers measurement process, and to provide seasonal results in
order to detect the effect of churn rates per day, week, month, or period.
The year of complete corporate productivity
The challenge: Measuring corporate productivity is not that difficult, but the common mistake
small business make is to use a different approach to measure the productivity of separate
branches. At the same time, every business wishes to transfer positive productivity rates from
one branch to another, and lack a program with joined CRM and ERP capabilities for a smooth
spillover effect. Consequently, they lose both money and time.
The solution: New business intelligence solutions will introduce complete in-office productivity
functions that will not only measure the productivity of each branch/department, but will also
examine their financial effect on the company's success. Small businesses will no longer be
required to use several systems in order to keep all departments and employees in focus – the
information will simply be served to them.
The year of self-explanatory gross margins
The challenge: Gross margins are among the most important metrics that must be taken into
account, and that's because they measure all that is left after production expenses are covered.
They are more complicated to measure than productivity rates, but deliver more streamlined
results in the form of ratios or percentages. The problem is that margins, the way they are
displayed now, lack self-explanation, and won't reveal the direction in which you should expand
your efforts to boost growth instead of preventing it.
The solution: 2017's cloud hosted BI solutions will focus on data discovery more than they do
on data delivery, meaning that they will easily relate expenses to business objectives, and will
cover a wide range of indirect costs you were probably missing so far. More precisely, modern
BI tools will take into account the cost of upgrading business software, the impact of network
traffic, the burden of storage and maintenance, the effects of last-minute training, and much
more.
The year of predictable profit margins
The challenge: In most of the cases, failing to address gross margin measurement difficulties
will be caused by unrealistic profit margin predictions, but that's not something businesses
should be held responsible for. For the sake of clarity, profit margins measure all costs involved
in running a business, and while they can be pretty detailed about the investments you've made
month per month, they won't really tell you why you recorded negative rates 40 or 50% of the
time. BI tools, as they were designed so far, didn't raise the question of overhead, neither did
they tackle the effect of developing attractive organizational culture and hiring talented
employees. Believe it or not, this is where a large portion of your incalculable profit ends up.
The solution: When your profit margin is thin, to say at least, that usually indicates that there is
a more serious problem, such as improper lead management or negative retention rates in the
worst scenario. Modernized BI solutions will help you detect the genuine reasons for such
conditions, because they will take into account the unique characteristics of your business, and
evaluate all factors that can influence the success of your projects.
The year of measurable customer relationship contribution
The challenge: The logic of generating leads and raising conversion rates was so far
summarized in a single sentence: The more, the merrier! Unfortunately, things are not that
simple in online business management, which requires you to segregate customers, understand
their individual contribution to the success of your company, and to revamp your marketing plan
accordingly.
The solution: Advanced BI solutions work with a wide range of customer engagement metrics
which help you evaluate how much you can profit from every individual customer, and allow you
to pull the line of how far you can go spending on acquisitions. The hidden benefit is that you
will get to detect problems in lead generation and customer service you never knew you had.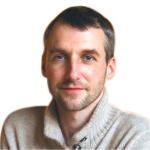 Alex Hillsberg
Chief editor of review team at FinancesOnline
Chief editor of review team at FinancesOnline Alex Hillsberg is an expert in the area of B2B and SaaS related products. He has worked for several B2B startups in the past and gathered a lot of first hand knowledge about the industry during that time.
PREVIOUS POST
Mobile Wallet Market- A Cashless facility making Big Cash!
NEXT POST
Virtual Currency Market Continues to Lure Key Players across the Globe
Avenue: Entire Library membership of Allied Market Research Reports at your disposal
Avenue is an innovative subscription-based online report database.
Avail an online access to the entire library of syndicated reports on more than 2,000 niche industries and company profiles on more than 12,000 firms across 11 domains.
A cost-effective model tailored for entrepreneurs, investors, and students & researchers at universities.
Request customizations, suggest new reports, and avail analyst support as per your requirements.
Get an access to the library of reports at any time from any device and anywhere.
Related Post