Car Subscription- A Smart Mode of Service Welcomed by Most Car Enthusiasts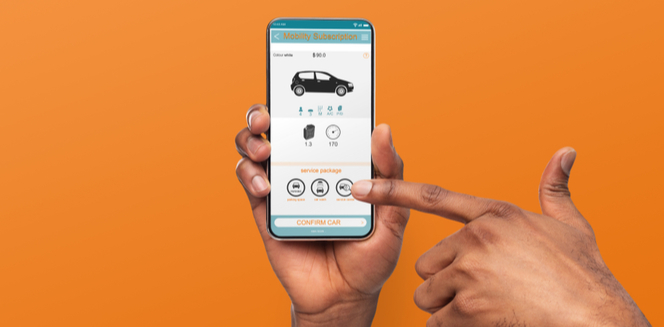 13 Aug
2021
Car subscription can be interpreted as a smart approach with fixed recurrent fees that are levied intermittently, thus enwrapping the insurance outlays of the vehicle. Car subscription tends to cover an extent of one month to maximal two years. Often considered as a median notion between the car renting and car leasing services, car subscription happens to dole out a flexible and pliable alternative to car ownership, which is, at the same time, commitment-free as well. In contrast to the concept of owning a car, there will not be a longstanding bond or indenture that bogs the owner down. When needed, one can break off the subscription any point of time with no fine or penalty on board. This certainly paves the way for the much needed freedom that one could have never enjoyed with conventional car ownership.
Purchasing cars is an expensive affair indeed. Along with a significantly high down payment that comes up as an inexorable choice, bringing a new vehicle on road is not at all just a simple walkover. When it appears as a substantial obligation, it also levies huge interests at times. And, with the bulky fees & charges, these credits and mortgages create a cleft in the pocket. But then, with car subscription on board, there remains no worries for the cumbersome down payment.
According to Allied Market Research, the global car subscription market is projected to register a considerable CAGR from 2020 to 2027.
Subscription for Maruti Suzuki was first hurled in the month of July, 2020, providing individuals with the very opportunity to possess a vehicle even without purchasing it. With this service on board, customers can go for a wide range of Maruti Suzuki cars, especially in India for several tenure alternatives under an all-encompassing secure monthly charge. The renowned venture has now lengthened the obtainability of this service to almost all metropolises across the country. Available in a total of nineteen cities in India, the car subscription service has now become a preferred choice among the car enthusiasts.
Also, in its most recent avatar, the subscribe service functions as a marketplace to dole out customized car subscription products through multiple partners at viable rates. The platform currently offers modified and tailor-made products via three subscription associates namely Orix, Myles, and ALD Automotive. Individuals, at the same time, will also have the choice of selecting between black and white registration cups, thereby holding out further tractability to the experience of vehicle ownership.
To conclude, it can be summed up that the car subscription market has started snowballing at a jet's pace and is anticipated to flourish even more in the coming years. However, it's worth stating that the outbreak of COVID-19 had impacted the market negatively, especially during the initial phase of the lockdown, due to feeble economic performance of the car equipment manufacturers. Still, the market is projected to recoup soon, since digital technologies have started unrolling at a swift pace.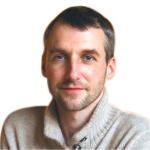 Alex Hillsberg
Chief editor of review team at FinancesOnline
Chief editor of review team at FinancesOnline Alex Hillsberg is an expert in the area of B2B and SaaS related products. He has worked for several B2B startups in the past and gathered a lot of first hand knowledge about the industry during that time.
PREVIOUS POST
Connected Car garnering popularity globally
NEXT POST
How Cold Chain Tracking and Monitoring Has Become a Backbone of a Number of Industry Verticals
Avenue: Entire Library membership of Allied Market Research Reports at your disposal
Avenue is an innovative subscription-based online report database.
Avail an online access to the entire library of syndicated reports on more than 2,000 niche industries and company profiles on more than 12,000 firms across 11 domains.
A cost-effective model tailored for entrepreneurs, investors, and students & researchers at universities.
Request customizations, suggest new reports, and avail analyst support as per your requirements.
Get an access to the library of reports at any time from any device and anywhere.
Related Post