Emergence of Smart Inhalers to Transform the COPD & Asthma Devices Industry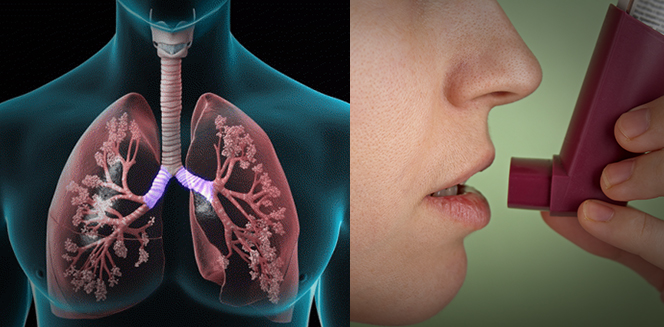 18 Nov
2016
Chronic obstructive pulmonary disease (COPD) and asthma are caused due to exposure of irritants to lungs, chemical fumes, and air pollution. Chronic inflammation of lungs and airways is caused in asthma and COPD, resulting in repeated exacerbations and breathing difficulties. This is the fifth leading cause of death in the world. According to the American Lung Association, more than 11 million people are suffering from COPD and is the third leading cause of death in U.S. With the help of medical regimens and following proper guidelines, treatment of COPD provides positive results. These conditions cause difficulty in breathing and devices such as inhalers help in providing ease in breathing when used in an appropriate way.
Innovation and development of new devices that help patients in treatment are prime focuses of manufacturers. New products equipped with smart technology are preferred by patients as it offers flexibility and convenience. Medical device development has progressed considerably with the emergence of Internet of Things (IoT) technology. Research and development activities are conducted into research organizations and manufacturing facilities to develop connected devices. These devices, also known as smart inhalers, record data and send them to medical professionals and user's smartphone. In its recent report on the COPD And Asthma Devices Market, Allied Market Research states that the market is expected to reach $41,355.2 million by 2022. A list of new devices and insights on its features are offered below:
Biocorp's Inspair:

Biocorp, a company specializing in the development and production of medical devices and smart drug delivery systems launched Inspair. This device is a smart sensor developed to help patients with COPD and asthma devices. With the help of this sensor, inhalers are converted into connected devices. It records data regarding inhalations and ensures optimal management of treatment. In addition, the device carries out actuation coordination and offers guidance throughout the procedure. Approximately, four million people are suffering from asthma in France and around 334 million people across the world, whereas, three million people are suffering from COPD in France.
Jacques Gardette, Biocorp's Founder and CEO stated that the objective of the company is to develop novel solutions for improvement of treatment compliance for patients suffering from chronic diseases. There were applications developed in areas of endocrinology, diabetology, and neurology with the help of Datapen and Easylog devices of company. Its new sensor, Inspair also will help them in entering the area of chronic lung diseases that are affecting increasing number of people who are in need of new solutions for improvement in compliance. Devices such as Inspair can make a significant difference in patients as these devices reduce hospital admissions, the frequency of the attacks, and enhances the patient comfort. The development of such devices also provides a competitive edge to manufacturers in the global market.
Health Care Originals' Intelligent Asthma Management Kit:

Realizing the need of automating the process of regular checkups required for chronic asthma patients, Health Care Originals developed Intelligent Asthma Management Kit that monitors and gathers information regarding patients and shares it through a private hospital network. This device also sends alerts to medics in case of emergency and if serious asthma attack occurs. It enables medical professionals provide better care as it sends real time information. Scheduling treatments, notifying medics about it, and tracking the progress is easier with the help this device.
GSK's Smart Inhaler:

GSK has also launched a smart inhaler, developed in collaboration with Propeller Health, a U.S. based firm. In the first phase, clinical trials were conducted using Ellipta inhaler from GSK to examine patients with COPD and asthma. The tests were conducted to improve medication adherence, collect the data about the time of the day device is used, and determine types of symptoms that would require usage of device. Date and time of usage of this device is noted and data is sent to a central data repository of GSK center for the purpose of analysis.
Commenting on the initiative, Dave Allen, senior vice president of respiratory R&D at GSK said, "We continue to find new and better ways to conduct clinical trials by exploring novel patient centered outcomes through strategic collaborations." These clinical trials also help manufacturers in development of new medicines with user centric approach. Sensor technologies help collection of data that can be utilized for providing better treatment.
New Airway-on-a-chip Device by Researchers at Harvard University:

Researchers from the Wyss Institute for Biologically Inspired Engineering at Harvard University, MA have developed an Airway-on-a-chip device to assess effects of smoking on lung airways. This development will assist in finding new strategies for treatment of COPD and asthma. Researchers have created this device due to need for versatile, novel, and physiologically relevant model to study effects of tobacco products. This device is made of flexible rubber that consists of living airway cells to align with the small airways of human lungs. These cells on the chip can specialize, differentiate, produce mucus, and develop cilia-hair-like protrusions to assist mucus in moving through airways. This system helps in overcoming problems of breathing and effects caused due to various smoking patterns. This system has a potential to identify COPD-specific responses and new therapeutic strategies.
Other device manufacturing companies include Novartis AG, Philips Healthcare, Merck & Co., Inc., AstraZeneca Plc., Allied Healthcare Products, Inc., 3M Health Care, GF Healthcare Products, Sunovion Pharmaceuticals, Inc., Linacre Holdings, Inc., Smith Medicals, Inc., Baxter International, and others.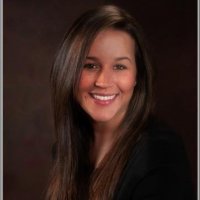 Jessica Hamelburg
PR & Marketing Professional at EquipNet, Inc.
Jessica Hamelburg is a content marketing coordinator and social media manager for a global industrial asset management company, EquipNet, Inc. Jessica holds a Bachelor's Degree in Communications and Public Relations from Suffolk University and offers many years of experience in various forms of writing. Some of her favorite hobbies include exploring new music, creative writing and spending time with her dogs.

Related Post