Health Conscious Customers Amid Covid-19 Pandemic Boosts Demand for UV Disinfection Equipment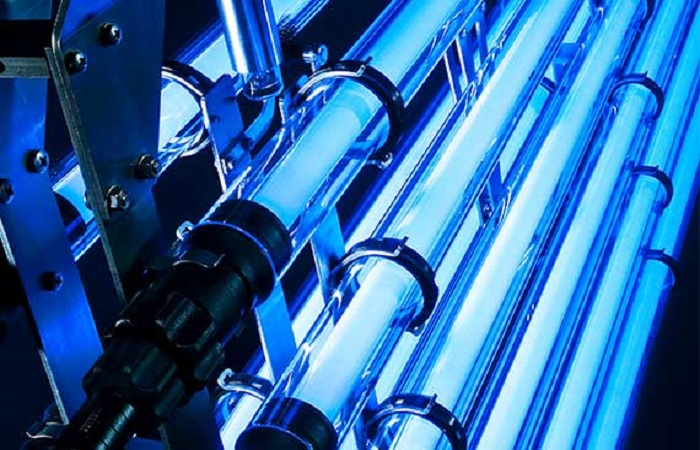 21 Jul
2020
The ultraviolet (UV) disinfection equipment quickly became the cleanest, non-toxic, and cost-effective alternative to chemical disinfection. Initially, the use of UV disinfection equipment was limited to disinfection of medical equipment. However, they are widely used for wastewater treatment instead of use of chlorine. Unlike chlorine, which must be handled and transported cautiously, UV disinfection units are utterly harmless and produce harmful by-products.
Due to the effectiveness of UV disinfection systems, their demand has skyrocketed over the years. According to Allied Market Research, the global UV disinfection equipment market is expected to reach $5.7 billion by 2027, growing at a CAGR of 17.1% from 2020 to 2027. That's because of launch of advanced UV disinfection unit and cost-effectivity of UV sterilizers compared to other disinfection methods. In addition, the surge in demand for UV-C LED for surface disinfection and air treatment during the Covid-19 pandemic has further supplemented the market growth.
Impact of Covid-19 pandemic
The world has been battling with the outbreak of Covid-19 and the scientific community has been using every resource available to find its cure. Although there is no specific deactivation dosage, the dosage value could be similar to the SARS virus family and direct UV-C light at wavelength of 254 nm could achieve 99.9% disinfection under controlled lab conditions. However, in real-life, the Covid-19 virus could hide from direct UV-C light, which could decrease the chances of disinfection.
As there is no cure in sight and shortage of supply of hand sanitizer, the customers have turned toward UV disinfection system, recognizing it as so-called "nature's hand sanitizer". Disinfection by UV cleaning machine is nothing new; it has been used for cleaning doctors' equipment. Moreover, UV disinfection systems have been used for wastewater treatment. Now, several consumers use UV disinfection equipment for cleaning water bottles and UV-emitting cases for cleaning smartphones.
However, UV disinfection equipment manufacturers are not so clear about such widespread use. There are certain risks involved when it comes to using UV disinfection equipment, especially to the user's skin. Apart from this, the high cost of UV disinfection system prevents customers from purchasing the UV disinfection units. These reasons have prevented the widespread use of UV disinfection equipment. However, the launch of new UV disinfection units for the use of healthcare professionals has boosted its demand.
Launch of novel UV disinfection equipment
The Indian conglomerate company, Godrej, recently announced the launch of new range of products for sanitation of daily objects and surfaces. As per the company, these products could help disinfect equipment, surfaces, and objects and kill 99% virus and germs. The cleaning process is based on UV-C sterilization, which is proven to be effective against more than 65 families of pathogens, bacteria, and viruses including Covid-19.
Similarly, Santinelli International Optical Supplies, a leader in lens finishing equipment, has launched FusionUV unit, a novel UV disinfection unit. As per the company, the unit kills virus by using germicidal short wavelength UV irradiation within two minutes. The unit can be used to disinfect hand tools, masks, keys, hand tools, and cell phones.
In another news, Xenex, the market leader in manufacturing UV disinfection equipment, launched StrikeForce, a novel LightStrike robot to destroy the Covid-19 in facilities. As surface contamination poses a grave threat during the Covid-19 pandemic, the company's new product could be helpful to ensure safety of healthcare professionals, frontline responders, and cruise line passengers. LightStrike robots generate bright burst of UV light, which is intense than sunlight and can help deactivate bacteria, viruses, and spores.
Due to the Covid-19 pandemic, people have become more aware of the importance of sanitation. The decreased supply of hand sanitizer, cost-effectiveness, and non-toxicity of UV disinfection equipment, and rapid launch of new UV disinfection systems drive the industry of UV disinfection equipment. Moreover, its demand is likely to increase even after the pandemic, opening new opportunities for the market players.  
Refernce:
https://www.livemint.com/technology/tech-news/godrej-launches-new-uv-case-to-disinfect-smartphones-masks-11594895661895.html 
https://invisionmag.com/sios-launches-new-fusionuv-germicidal-disinfectant-unit/
https://hitconsultant.net/2020/06/30/disinfection-robot-that-destroys-covid-19-virus-in-2-minutes/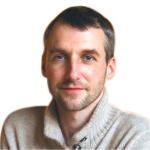 Alex Hillsberg
Chief editor of review team at FinancesOnline
Chief editor of review team at FinancesOnline Alex Hillsberg is an expert in the area of B2B and SaaS related products. He has worked for several B2B startups in the past and gathered a lot of first hand knowledge about the industry during that time.
PREVIOUS POST
Enjoy a better living with Smart Homes
NEXT POST
New Projects and Advancement to strengthen the Mining Drilling Services
Avenue: Entire Library membership of Allied Market Research Reports at your disposal
Avenue is an innovative subscription-based online report database.
Avail an online access to the entire library of syndicated reports on more than 2,000 niche industries and company profiles on more than 12,000 firms across 11 domains.
A cost-effective model tailored for entrepreneurs, investors, and students & researchers at universities.
Request customizations, suggest new reports, and avail analyst support as per your requirements.
Get an access to the library of reports at any time from any device and anywhere.
Related Post