How the Growing Penetration of FAST (Free Ad-Supported TV) Channels Have Been Making a Splash in Digital Entertainment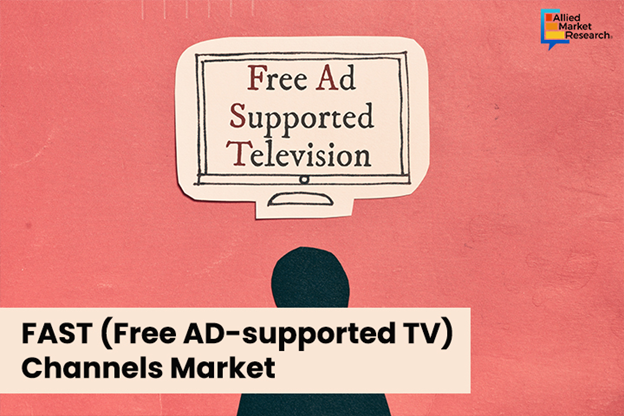 20 Sep
2023
Gone were the days when people were only stuck to limited television channels. Today, the advent of the internet and on-demand streaming channels, such as Netflix, Amazon Prime, and many others have paved the way for the rise of FAST (Free Ad-Supported TV) channels. These channels allow viewers to escape from the high cable bills and enjoy watching a wide variety of shows and movies with easy and cost-effective subscriptions. This blog talks about the important facets driving the FAST (Free Ad-Supported TV) channels market, such as attractive product launches, and the strategic mergers and acquisitions between leading market players. 
Elements shaping the market
There are two prominent reasons why the FAST channel platforms are gaining platforms – the freedom of watching content at one's convenience and the excitement of free and high-quality entertainment. Previously, the FAST channels were offering linear channels coupled with traditional Live TV, providing restricted entertainment content. However, now the FAST channels are open to diverse and personalized content that entertains all age groups. Additionally, these channels present attractive opportunities for advertisers to reach a captive audience and enhance their monetization potential. 
Moreover, the FAST channels are increasingly compatible with various devices, smart TVs, smartphones, tablets, and streaming media players. These enable viewers to access their favorite content on their preferred devices. As user experience is a crucial thread behind the success of any streaming channel, the FAST channels have improved with alluring interfaces and better algorithm recommendations. This enables users to have more personalized content, significantly boosting user engagement and experience.  
The backbone of any FAST channel is its efficient content playout. Janya is one of the promising cloud playout platforms that provides a flexible and extensible solution for content scheduling and delivery. This further simplifies the channel's programming and offers a seamless viewing experience to users. 
As per a new report published by Allied Market Research, the FAST (free ad-supported TV) channels market is expected to grow at a stunning CAGR of 15.4% over the analysis timeframe from 2023 to 2032.
Significant product launches
Owing to cater to the growing demand for individuals to navigate through different categories of content, several leading market players have developed innovative streaming platforms. For instance, Amazon.com Inc., an American multinational technology company, launched a Fire TV Channels app that could provide free shows including news, sports, music, videos, and much more exciting content from over 400 different providers such as CBS Sports, America's Test Kitchen, etc. 
Similarly, Sling TV, an American streaming television service announced its first free ad-supported streaming TV service, namely, Sling Freestream, that would offer access to 200 plus channels, more than 40,000 on-demand movies, and TV shows across different genres such as news, music, cooking, home improvement, and many more. 
Mergers and acquisitions
To strengthen their positions in the market, many FAST channel providers have undergone several strategic mergers and acquisitions. For example, Fox Corporation announced its acquisition of Tubi Inc., an American over-the-top content platform and ad-supported streaming service to help Tubi expand its direct-to-customer audience and capabilities and offer its advertising partners with extensive audience base.
Moreover, NBCUniversal, a leading multinational mass media and entertainment conglomerate corporation signed an agreement with Amazon Freevee and Xumo Play, leading free streaming services and Apps to launch over 30 new FAST channels over these platforms. 
To sum up, the FAST (free ad-supported TV) channels market is witnessing prominent growth owing to the growing popularity of digital entertainment and the easy accessibility, and monetization potential of FAST channel platforms. In addition, the increasing availability of streaming devices such as Amazon Fire TV, Roku, and many others is another hauling factor of the market's growth.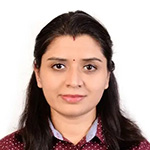 Rosy Behera
Author's Bio- Rosy Behera holds a bachelor's degree in Electrical and Electronics Engineering and now she is a content writer by profession. She loves to portray her thoughts and ideas with a nice command of words. Grabbing an audience with her creative write-ups is one of her biggest assets so far. Apart from writing, she is a certified "Odisi" dancer and has done Gardharva in Drawing, Painting, and Arts. She always explores new things through travel and is a big foodie.
PREVIOUS POST
Mobile Wallet Market- A Cashless facility making Big Cash!
NEXT POST
Tracing the Future of Customer Intelligence Platforms Due to Rising Integration of Machine Learning
Avenue: Entire Library membership of Allied Market Research Reports at your disposal
Avenue is an innovative subscription-based online report database.
Avail an online access to the entire library of syndicated reports on more than 2,000 niche industries and company profiles on more than 12,000 firms across 11 domains.
A cost-effective model tailored for entrepreneurs, investors, and students & researchers at universities.
Request customizations, suggest new reports, and avail analyst support as per your requirements.
Get an access to the library of reports at any time from any device and anywhere.
Related Post