How to protect our system from Malware/Ransom ware Attacks?
20 May
2020
Governments of many countries have implemented lockdown to curb the spread of coronavirus. Due to which, the corporate sector and many organizations have adopted 'work-from-home' for their employees to continue business practices. However, the incidents of hacking, data breach, and leakage of data have become rampant as security of those networks may not be as strong as it was in the organizations. It is our responsibility to be cautious, act smart, keep data secure, and prevent such attacks.
Here is some information to know more about cyber-attacks and secure your system
Avoid using Public Wi-Fi
Cyber-attacks are becoming rampant and majority of the attacks are taking place through public Wi-Fi. These networks are less secure and more vulnerable to attacks. Sensitive & personal data can be exposed to hackers if they get access to your devices. So, avoid connecting to public Wi-Fi to ensure security of your data and information.
Keep your systems up to date
Hackers have begun employing advanced techniques with advanced security measures implemented in the systems. Outdated systems and software may be vulnerable to these newly-developed threats and malwares. Updated system &software have security tools and patches that prevent hackers from implementing new hacking and breaching techniques, which in turn, keep your system safe.
Update Passwords frequently
Hackers and attackers target specific websites to explore personal data and hack into websites. Old passwords can give an access to hackers and data breach can take place in multiple accounts if passwords are same. If hackers have a password, they can get constant access to your data and misuse, which in turn, affect you in various ways. Updating password regularly would limit the unauthorized access gained from an old password.
Two-Factor Authentication
Two-factor authentication offers an extra protection for users and prevents hackers from accessing the data and accounts accessed through one way. This considerably reduces the data theft, identity theft, and misuse of data. Another layer of security makes attackers' life more difficult and lowers down the risks.
Be cautious about emails received from both known and unknown senders
If your colleagues and acquaintances send emails at odd times, or with unusual subject lines, avoid opening of those mails and report immediately. It is possible their systems may be hacked and these mails may contain malwares and viruses that attack your system. In addition, if you receive emails from unknown sources, check their identity through different ways. If it is authentic, only then open them or download files.
Do not fall for fake news, stories, or ads. Do not open any mailscontaining untrusted but attractive products or services
Fake news and stories have been spreading like wildfire during this pandemic and many people are falling prey to these news. Please verify the facts from trusted and authentic sources and then believe. Moreover, hackers and attackers have been sending mails with attractive offers for products and services, which may be fake or containing malwares that can destroy your system. Be aware before opening, or do not open if you suspect these mails containing fake offers.
Avoid sharing your personal info over mails
Many websites, service providers, and sellers do not ask personal information over mail. Either they fill out a form on their websites, or ask to share the info or submit documents at their offices. So, avoid sharing personal details over a mail. Share only if you ensured that the source is authentic.
Check the domain address of the mail
The domain address is a crucial authenticating factor in any email address. The name might seem familiar, but the domain address will reveal the true identity. If you find it suspicious, avoid opening the mail. Check out the spellings in the mail. Many addresses resemble to addresses of well-known companies. If there are changes, do not open the mails.
Report to your Tech Support
If you receive any suspicious mails, fake offers, or threats through online channels, report immediately to your tech support team. They will investigate and take necessary actions such as blocking, reporting, and others. Moreover, they ensure the similar activity is not happening with other employees of the company.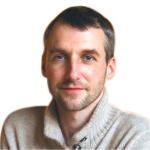 Alex Hillsberg
Chief editor of review team at FinancesOnline
Chief editor of review team at FinancesOnline Alex Hillsberg is an expert in the area of B2B and SaaS related products. He has worked for several B2B startups in the past and gathered a lot of first hand knowledge about the industry during that time.
PREVIOUS POST
Mobile Wallet Market- A Cashless facility making Big Cash!
NEXT POST
How Global Software and Services Industry is Dealing with COVID-19 Outbreak
Avenue: Entire Library membership of Allied Market Research Reports at your disposal
Avenue is an innovative subscription-based online report database.
Avail an online access to the entire library of syndicated reports on more than 2,000 niche industries and company profiles on more than 12,000 firms across 11 domains.
A cost-effective model tailored for entrepreneurs, investors, and students & researchers at universities.
Request customizations, suggest new reports, and avail analyst support as per your requirements.
Get an access to the library of reports at any time from any device and anywhere.
Related Post