Innovative Coco Coir-Based Products Gained Attention In Horticulture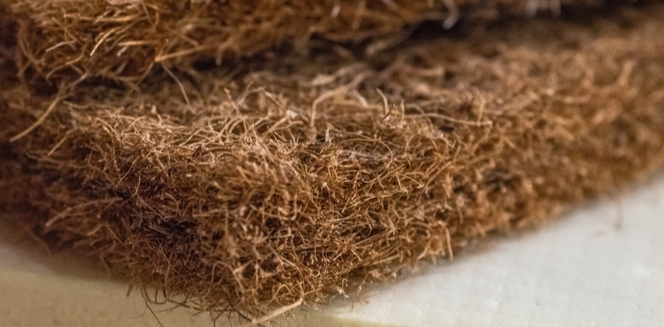 27 Nov
2020
Coco coir is a relatively new product in the retail industry. Over the past couple of years, its popularity has been continuously increasing and is expected to rise in the coming years as well. According to Allied Market Research, the global coco coir market is expected to $525.70 million by 2027, growing at a CAGR of 8.2% from 2020 to 2027.
Since its introduction, coco coir has gained its importance in North and Central America and Asia. Coco coir has the highest concentration of lignin, making it stronger yet less flexible compared to cotton. The by-product of coconut gained importance in hydroponic and horticultural applications as it absorbs water. The rising awareness regarding the use of eco-friendly materials and the expansion of the upholstery industry has increased the demand for coco coir drastically.
Launch of novel coco coir products
Coco coir plays an important role in horticultural applications. Recently, Dobbies Garden Centres, a gardening company, launched a range of houseplants in eco-friendly coco coir pots. The collection of plants come in degradable, organic cultivation pots that are made from natural rubber and coconut shell. It is observed that around half a million plastic pots end up in landfills per year. The company introduced a new initiative of free plastic plant pot return service to increase the adoption of eco-friendly alternatives and reduce the use of plastic in gardening. The newly introduced pots are easy to water and breathable, supplementing the growth of the plant in it. The coco coir pots are available across the UK, starting from only £6.99.
Apart from this, BC SoftWear, a provider of luxury products, recently launched biodegradable slippers made from coco coir. The new slippers are available in either jute or cotton canvas finish and made from all-natural fibers and the sole uppers are made with natural cotton. More importantly, after use, the slippers can be easily disposed of without harming the environment.
After pots and slippers, coco coir bricks are gaining attention. MJHI recently announced that around 700 yards of coco coir bricks arrived in California and being distributed to the company's customers. The bricks are an important ingredient to launch a line of proprietary blended soil. The newly launched material has passed Category 3 testing and currently processed with compost and other aggregates to create 3,000 yards of organic blended soil.
A major market player in consumable cannabis cultivation, Rx Green Technologies, recently made its way into the compressed coco coir industry with the launch of 1-gallon and 3-gallon coco coir grow bags and 1- & 4-inch coco coir grow cubes. The new products have been tested several times for quality control.
The by-product of coconut has gained its importance with its eco-friendly nature and ability to absorb water, especially in the horticulture industry. Plants having a base of coco coir thrive with aesthetic flowers and lush green leaves. Thus, the demand for coco coir pots is expected to increase in the coming years. Moreover, other innovative products such as coco coir slippers and bricks would soon witness increased demand across the world.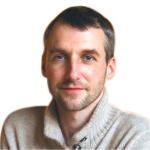 Alex Hillsberg
Chief editor of review team at FinancesOnline
Chief editor of review team at FinancesOnline Alex Hillsberg is an expert in the area of B2B and SaaS related products. He has worked for several B2B startups in the past and gathered a lot of first hand knowledge about the industry during that time.
PREVIOUS POST
Food Traceability Technology Market Shows Positive Signs for Investors
NEXT POST
Joint venture & collaboration activities to unlock potential of smart agriculture
Avenue: Entire Library membership of Allied Market Research Reports at your disposal
Avenue is an innovative subscription-based online report database.
Avail an online access to the entire library of syndicated reports on more than 2,000 niche industries and company profiles on more than 12,000 firms across 11 domains.
A cost-effective model tailored for entrepreneurs, investors, and students & researchers at universities.
Request customizations, suggest new reports, and avail analyst support as per your requirements.
Get an access to the library of reports at any time from any device and anywhere.
Related Post