Kubernetes Container Orchestration Platforms on Demand, IT Capabilities to be Enhanced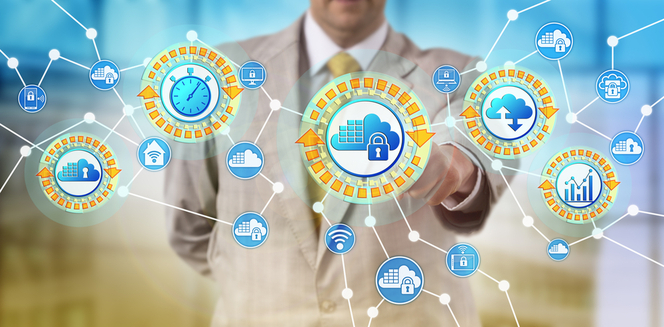 12 Feb
2020
Raising the streaming speed to offering an isolation between containerized applications running on machines, Kubernetes container orchestration has been becoming preferred option for organizations.
Container orchestration has been enhancing capabilities of IT infrastructure for organizations and Kubernetes has become one of the hottest technologies. From increasing the streaming speed to offering an isolation between containerized applications running on machines, Kubernetes has been becoming preferred option for organizations. Organization have been exploring numerous opportunities for Kubernetes and implementation of cloud-native 5G networks on open architectures is one of them. The market for container orchestration is hitting the roof with new ways of implementation. According to the report published by Allied Market Research, the global container orchestration market is expected to reach $1.38 billion by 2026. Following are some of the activities taking place in the industry.
Market players have been taking different steps to enable enhanced capabilities for their container orchestration platforms. VAST Data launched the Kubernetes Container Storage Interface (CSI) support to its operating system used for storage arrays. The addition is expected to offer automated provisioning of storage for its containers and work in collaboration with container orchestration platforms. The startup can stream nearly 9 GB/sec of data on servers that have been managed by containers. VAST's CSI driver and Universal Storage system offered the three-fold performance as compared to Pure FlashArray all-flash SAN storage system through the usage of NFS over RDMA. The company began offering NFS over RDMA support since September 2019. When this is combined with the CSI interface, it offers the streaming speed of 9 GB/sec.
Riding on the wave, VMware decided to form its container strategy around Kubernetes, as many organizations have been implementing it on the bare-metal servers as substitute to the virtual machines. Many organizations implemented Kubernetes on top of virtual machines that acted as isolation between containerized applications that ran on the machines. VMware acquired Pivotal Software and developed a distribution strategy called as Pivotal Container Service. This service enabled IT teams to run containerized applications that can be integrated with existing VMware tools. This facilitates IT teams to work on the same management tools and deploy Kubernetes models. The company realized that there are huge opportunities for Kubernetes and launched VMware Tanzu, which is a cloud platform that enables IT team to manage Kubernetes distribution and deploy cloud-native applications with the help of containers. Exploring the opportunities, the company decided to provide options to deploy applications on Kubernetes with the help of multiple development platforms.
With innovative usage of Kubernetes, it will be utilized for launching 5G networks on open architectures. Loodse plans to launch its cloud-native 5G network on the open architecture with the help of Kubernetes platform. The company outlined the possibility and demonstrated it at the recent KubeCon+ CloudNativeCon North America event. A standardized base compute infrastructure was set on the Kubernetes platform of Loodse. Bill Mulligan, Kubernetes advocate at Loodse, outlined the last-minute change before the presentation at the event. The company shifted from Alibaba Cloud to OVHcloud at the last minute. He emphasized on this striking feature of Kubernetes that they can switch with just a click. Mulligan outlined that 5G offers numerous potential opportunities if the automation of software operations is possible. Telecom operators have been shifting their focus toward cloud-native technologies such as Kubernetes for unlocking scalable, flexible, and automated capabilities based on the architecture.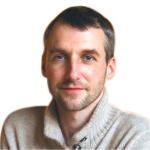 Alex Hillsberg
Chief editor of review team at FinancesOnline
Chief editor of review team at FinancesOnline Alex Hillsberg is an expert in the area of B2B and SaaS related products. He has worked for several B2B startups in the past and gathered a lot of first hand knowledge about the industry during that time.
PREVIOUS POST
Mobile Wallet Market- A Cashless facility making Big Cash!
NEXT POST
How eGRC Implementation would Prove to be Beneficial for an Organization
Related Post