How eGRC Implementation would Prove to be Beneficial for an Organization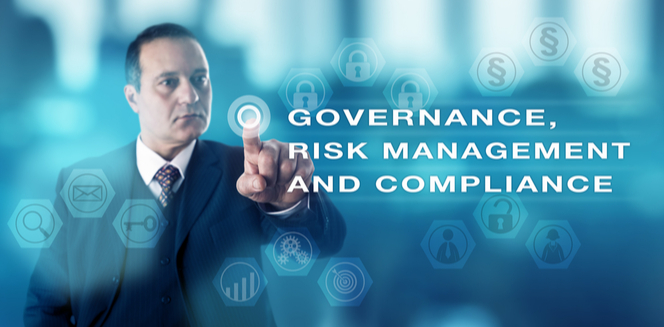 12 Feb
2020
GRC refers to a policy or approach for handling an organization's complete administration/control, and compliance with regulations. A well-organized GRC plan comes with a gamut of advantages.  Enhanced decision-making, better IT reserves, removal of silos, and concentrated or compact fragmentation among branches are worth mentioning in this regard.
Be it a large organization or a small venture, a public enterprise or a private one- GRC can be adopted or executed by any institution that wants to orient its IT affairs to its business objectives, control risk factors efficiently, and stay above every sort of compliances.
When it comes to the IT environment, GRC has got three prime components namely governance, risk, and compliance.
Governance: Making sure that organizational interests, like dealing with IT operations, are placed in a way that holds up and reinforces the company's business objectives.
Risk: Ensuring that any risk or prospect related to organizational pursuits is acknowledged and inscribed in a way that props up the firm's business aims. In the IT framework, this means having an all-inclusive IT risk management method that streams in an organization's enterprise risk management purpose.
Compliance: Ascertaining that organizational operations are wrought in a way that adheres to the very norms and standards impacting those systems.
Following are the benefits of implementing GRC to any organization:
GRC allows the capability to get a more transparent picture of the company and its proceedings, letting owners have access over essential content to comprehend to the business unit profile and related risks & trials.
Incorporating GRC gives tenacity to instant as well as long-term risk exposure while permitting a supple and ascendable control environment.
Lower costs account for the overall ROI gains embodied by active GRC activities. There are also abridged costs involved that help maintain repeated controls, tests, affairs, and divulge across a number of disciplines.
Better arrangement of objectives with mission, vision, and value of the business venture, followed by improved decision-making ability.
According to Allied Market Research, the global eGRC market is expected to grow at a significant CAGR from 2019–2026. Rise in infiltration of IoT technology, and surge in implementation of eGRC software in financial organizations are the prime factors driving the growth of the market. On the other hand, intricacies in installation and formation of the software are expected to deter the growth. Nevertheless, incorporation of artificial intelligence in several risk & compliance programs has almost subdued the factors and ushered in an array of opportunities in the industry.
In a nutshell, we can define the key objective of eGRC system as assessing, estimating, and defending institutions and their properties from getting adversely affected from the economic risks. Different norms and parameters levied by government toward risk management as well as data security have initiated the cause even more. At the same time, increase in the risk of data violation in business ventures has boosted the market growth in more than one way. To sum up, it can be asserted that the eGRC market has started proliferating quite fast, and in the next few years to come, it would spring up yet more.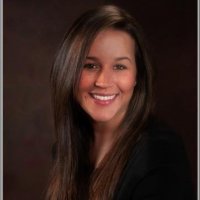 Jessica Hamelburg
PR & Marketing Professional at EquipNet, Inc.
Jessica Hamelburg is a content marketing coordinator and social media manager for a global industrial asset management company, EquipNet, Inc. Jessica holds a Bachelor's Degree in Communications and Public Relations from Suffolk University and offers many years of experience in various forms of writing. Some of her favorite hobbies include exploring new music, creative writing and spending time with her dogs.
PREVIOUS POST
Mobile Wallet Market- A Cashless facility making Big Cash!
NEXT POST
Newly Launched IoT Security Solutions to be the Dawn of New Era
Avenue: Entire Library membership of Allied Market Research Reports at your disposal
Avenue is an innovative subscription-based online report database.
Avail an online access to the entire library of syndicated reports on more than 2,000 niche industries and company profiles on more than 12,000 firms across 11 domains.
A cost-effective model tailored for entrepreneurs, investors, and students & researchers at universities.
Request customizations, suggest new reports, and avail analyst support as per your requirements.
Get an access to the library of reports at any time from any device and anywhere.
Related Post