Lightweight Turbo Generators: The Next Big Thing In The Aviation Industry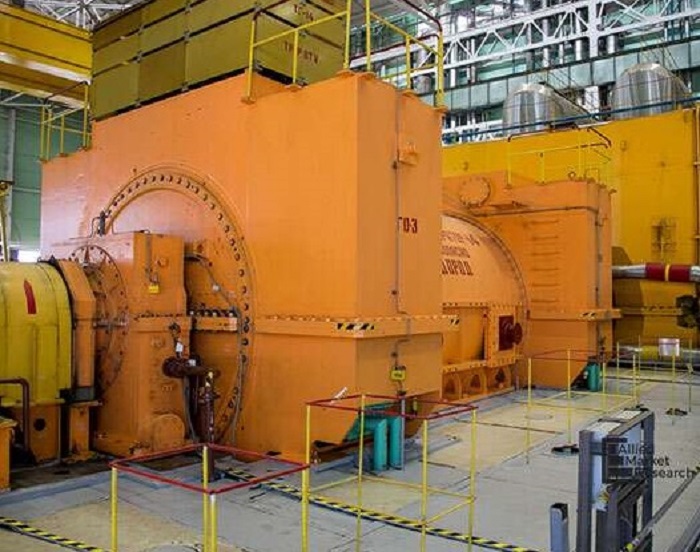 30 Mar
2021
The electricity demand has increased like never before. Rapid industrialization, growth in gas power plants, and an increase in the need for stable and continuous power supply are the prime reasons behind the increased demand for turbo generators.
Turbo generators offer advantages including high reliability, high control response, long life, and high efficiency. Moreover, turbo generators help reduce manufacturing costs significantly. Thus, the turbo generators find application in thermal, hydro, and gas power generation. According to Allied Market Research, the global turbo generator market is expected to reach $12.6 billion by 2027, registering a CAGR of 3.1% from 2020 to 2027.
The power generation industry is on the verge of revolution. The increasing environmental concerns, rising consumer expectations, and changing energy landscape have changed the industry drastically and the manufacturers of turbo generators need to make necessary changes to meet the demand. Furthermore, the need for turbo generators is not limited to power generation. The aviation industry is one of the major end-users of turbo generation.
Conventionally, aircraft utilize fuel-burning engines to mechanically turn rotors, fans, or propellers. On the other hand, several designs use distributed electric propulsion where electric motors are turned off for vertical takeoff. However, Honeywell, a major market player in the turbo generator industry, has proposed a turbo generator for the job. Recently, Honeywell announced that it is developing a novel turbo generator for hybrid-electric aircraft. The turbo generator weighs around 280 pounds, which is equal to motor scooter, and offers sufficient energy to power an entire neighborhood block. Honeywell aims to combine the generator with its HGT1700 auxiliary power unit to form the turbo generator around 2.5 times more powerful than its predecessor launched in 2019.
According to Honeywell, the turbo generator is expected to run on aviation biofuel such as Honeywell Green Jet Fuel, a sustainable alternative. It will be utilized in operating high-power electric motors and charge batteries to complete missions of heavy-lift cargo drones and air taxis.
While companies such as Honeywell are introducing novel generators in the aviation industry, there is still a major drawback of the use of turbo generation that needs to be addressed. The high weight of turbo generators is a matter of concern in several industries, especially in the aviation business. However, lightweight turbo generators are a perfect solution in the airline business and helicopter world.
A French company, Turbotech, has been working to develop small, lightweight turbines for aircraft. The segment of light aviation solely relies on the weight of the turbines. The company aims to challenge the years of dominance of piston engines and lunching a turboprop for e-VTOL and electric aircraft.
For now, small turbo generators are non-existent. However, Turbotech's latest turboprop, TP-R90 falls into the ultralight segment. The company is said to offer a TG-R55 turbo generator that is a range extender solution for hybrid-electric-powered aircraft.
The companies such as Honeywell and Turbotech have focused on improving hybrid aircraft using their latest model of turbo generators. The use of lightweight material is the key to developing a suitable turbo generator for aircraft. Thus, in the future, the market players will focus on reducing the gigantic weight of generators to fit them in electric and hybrid aircrafts
Reference: https://www.honeywell.com/us/en/press/2021/03/honeywells-newest-turbogenerator-will-power-hybrid-electric-aircraft-run-on-biofuel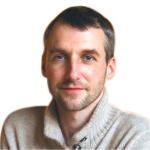 Alex Hillsberg
Chief editor of review team at FinancesOnline
Chief editor of review team at FinancesOnline Alex Hillsberg is an expert in the area of B2B and SaaS related products. He has worked for several B2B startups in the past and gathered a lot of first hand knowledge about the industry during that time.
PREVIOUS POST
Enjoy a better living with Smart Homes
NEXT POST
New Strategies and Programs for Virtual Power Plants to Set the Scene for Modified Ways of Electricity Generation
Avenue: Entire Library membership of Allied Market Research Reports at your disposal
Avenue is an innovative subscription-based online report database.
Avail an online access to the entire library of syndicated reports on more than 2,000 niche industries and company profiles on more than 12,000 firms across 11 domains.
A cost-effective model tailored for entrepreneurs, investors, and students & researchers at universities.
Request customizations, suggest new reports, and avail analyst support as per your requirements.
Get an access to the library of reports at any time from any device and anywhere.
Related Post