Mobile security gains paramount importance shielding potential security threats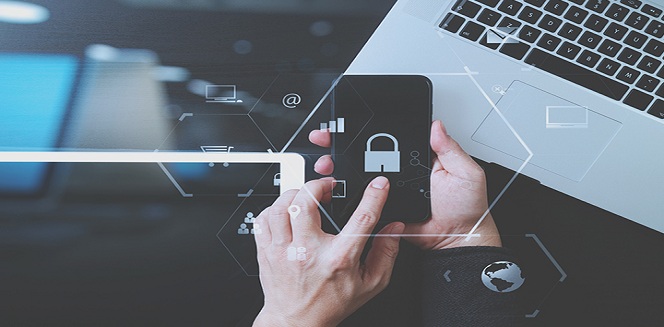 25 Sep
2019
From morning alarms to late-night socializing, smartphones have turned to be one's companion. People rely on smartphones for almost every aspect including business, shopping, communication, banking, and entertainment. All sorts of private and public data can be stored on mobile devices. However, this sensitive information can make the user an easy prey for mobile security threats.
Smartphones security threats are on the rise. Mobile threats target delicate data such as credit card's personal identification number (PIN), primary and secondary authentication's information, private and public images and videos, and social networking sites' passwords. In addition, technologies have advanced smartphones, reforming it into small-sized computers, equally susceptible to malware attacks.
Above and beyond, the user needs to be open-eyed before falling in such traps. Following are some of the most common threats we come across:
Unsecured Wi-Fi: Easily accessible Wi-Fi can be a trap sometimes, demanding the users to compromise their private data.
Unauthorized mobile apps: These are the free apps that are advertised in play stores. However, allowing them using personal information without checking their security terms may lead to losing sensitive information.
Phishing attack: Checking e-mails on desktops have been replaced by smartphones, increasing the chances to be easy prey for phishing. Moreover, regardless of the device, it is important to investigate unfamiliar links before clicking them.
Network spoofing: The hackers create fake access points in high traffic areas, providing access to users on creating an account. However, this is a major trap for users.
These threats may seem to be problematic. However, users can deal with it by applying security screen patterns, passwords and pins, and face and fingerprint authentication. Other than this, various mobile security software can be downloaded from authorized stores. Following are some of the precautions that can help you avoid such threats:
Lock the screen with strong passwords: Locking the home screen with a strong password can secure user data and information. Moreover, if the hacker attempts the wrong password, the phone will either be locked, disabled, or it will erase the data.
Using two-factor authentications: This enables a doublecheck on one's identity. One of the common forms of two-factor authentication is to generate one-time passwords (OTP) that will be sent on your registered number. This can be a little lengthy but it can help the users to save their credentials from breaches.
Beware of unidentified text messages: This malware makes the device an easy target. Therefore, users need to verify the text message before sending private information via text messages.
Lock symbol indicates security: While browsing an address, a lock symbol on the bar indicates that the network is secure and reputable. 
Ensure before downloading an application: Before downloading an application, inspect it by its developer information and user ratings. Make sure that the applications are official and reputable.
Many mobile software and security solution companies have introduced various security measures in different regions. However, globally, Asia-pacific has been one of the leading regions broadening the limitations of the mobile security market. According to a report published by Allied Market Research, the Asia-Pacific Mobile Security Market is projected to garner $7.5 billion by 2020, at a CAGR of 43% during 2015–2020.
Securing mobile phones is crucial. Being aware of some other features including encryption for data stored on device or memory card, configuration control, and management services and other security applications can help the device to be unharmed. Moreover, mobile security provides a promising picture for a better, beneficial and secured use of technology.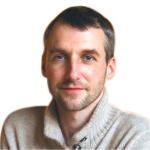 Alex Hillsberg
Chief editor of review team at FinancesOnline
Chief editor of review team at FinancesOnline Alex Hillsberg is an expert in the area of B2B and SaaS related products. He has worked for several B2B startups in the past and gathered a lot of first hand knowledge about the industry during that time.
PREVIOUS POST
Mobile Wallet Market- A Cashless facility making Big Cash!
NEXT POST
Graph Database Has Now Come out as the Right Solution for Your Technical Need
Avenue: Entire Library membership of Allied Market Research Reports at your disposal
Avenue is an innovative subscription-based online report database.
Avail an online access to the entire library of syndicated reports on more than 2,000 niche industries and company profiles on more than 12,000 firms across 11 domains.
A cost-effective model tailored for entrepreneurs, investors, and students & researchers at universities.
Request customizations, suggest new reports, and avail analyst support as per your requirements.
Get an access to the library of reports at any time from any device and anywhere.
Related Post