Modular Construction: The Technique That Revolutionizes Construction Sector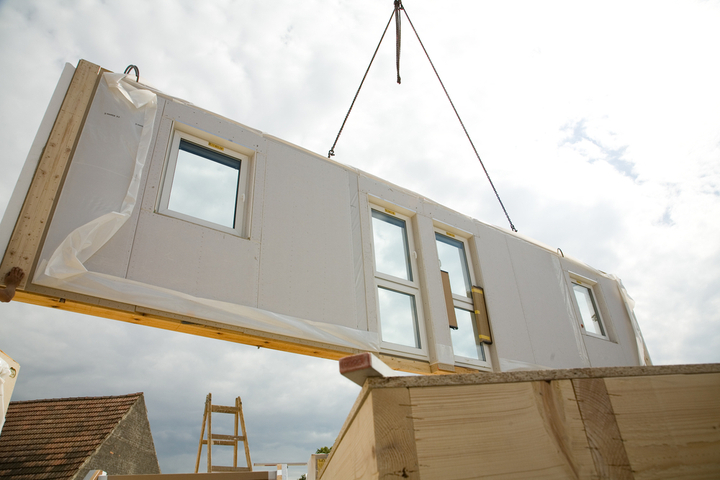 24 Nov
2021
Modular construction helps cut down the construction period in half compared to traditional construction methods. Moreover, it enables to finish construction processes such as development, inspection, and erection work as much as possible in the workshop and as little as possible on site. Countries such as Japan, China, and Brazil have a huge potential for the modular construction sector as the government has helped this sector by providing various incentives and subsidies to boost this industry.
The trend of modular construction has increased day by day in developed and developing countries. Infrastructure activities have sprung up as a result of rapid urbanization to meet the expanding demand of customers for modular construction buildings and the need for construction-related raw material, which prompted several building projects to employ modular construction approaches. The modular construction industry is predicted to grow in the coming years due to rise in industrialization and urbanization in developing economies such as India, Vietnam, and China and surge in infrastructure investment across the globe.
The commercial sector accounts for most of the modular construction market as the sector uses modular construction techniques for constructing the buildings. Furthermore, increased need for jobs, housing, electricity, clean water, food, transportation infrastructure, and social services leads to increased use of cost-effective modular building technologies. Apart from it, increased financial outlay for the development of affordable housing structures, rise in per capita income, and easy availability of finance combined with the rapid growth of the industrial sector in developing economies have accelerated the demand for permanent modular constructions.
According to the report by Allied Market Research, the global modular construction market is expected to reach $196.2 billion by 2026, growing at a CAGR of 7.1% from 2019 to 2026. Due to the availability of 3D CAD and laser scanning equipment, modular construction has become popular in process plant construction and pharmaceutical applications, making it more appropriate for brownfield applications.
Surge in acquisition and market expansion:
To boost innovations in the construction sector, prominent organizations have been implementing the most recent modular construction approaches. Moreover, increasing expenditure of leading companies in the industry on R&D efforts for the construction of green buildings is expected to help the growth of their businesses and strengthen their market position.
Red Sea International Company, a leading provider of modular construction solutions has secured a contract with Royal Commission of AlUla. The commission aims to preserve the old archaeological and historical sites. Red Sea International company has agreed to design, construct, supply, and install accommodation units for turkey housing complex. They would manufacture the modules on their premises and deliver them to the required location.
Bouygues Construction, a company that specializes in construction and real estate development recently partnered with Cambridge Service Alliance, a unique global alliance between leading businesses and universities. This collaboration provides an opportunity for the two organizations to discuss the challenges of digital transformation and focus on digital twins. This deal aims to identify customer-oriented alternatives to better fulfill the demands of the construction industry of the region. With this deal, customers can procure the product of their choosing, which is one of the important features of modular construction.
Etex, a prominent market player in building materials, has purchased a majority position in e-Loft, a leading French offsite construction company. This acquisition enables it to offer solutions in three distinct modular domains: single-family modular homes, custom-designed buildings based on 3D wood technology, and modular multi-family residential complexes.
Future of modular construction:
Today, companies demand effective solutions that allow continuing with business activities as usual while developing a building side by side without interfering with the job. Moreover, the construction of commercial spaces such as offices is expected to boost the growth of the modular building market, as the modular construction method offers fully functioning and movable office space that can be quickly updated if and when needed.
Building information modeling (BIM) is expected to be a commercial opportunity for construction manufacturers and architects in the future. Apart from this, rise in environmental concerns and increase in interest in energy-saving and cost-effective building has increased the demand for modular constructions. The growing demand from Asia-Pacific construction industries and the time and cost-effectiveness of modular construction with fewer flaws and reworks fuel the demand for modular constructions. In developing countries such as India, there has been an increase in the demand for modular building due to the government's smart city project.
The Covid-19 pandemic severely affected a majority of the sectors, including the modular construction market. The sharp drop in modular construction works including educational, residential buildings and airports negatively affected the market. Conversely, during the pandemic, the demand for hospitals and Covid-19 centers based on modular construction surged significantly as it requires a very short completion time.
Considering the government's activities, experts expect that a wide range of investment opportunities would be available to investors in the construction industry in the future due to relaxation in foreign investment norms related to the construction sector by the government and various schemes related to affordable housing in all urban areas by 2022.
These types of initiatives taken by the government and new technological developments in the field of modular construction give a boost to the market growth of modular construction. Moreover, it has the potential to greatly increase industry productivity, assist in the resolution of housing crises in many markets, and alter the way we construct today. What's more, the rising demand for cheap housing and expanding healthcare infrastructure is likely to create enormous opportunities for the worldwide Modular construction market to expand rapidly.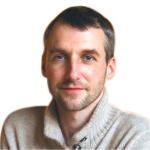 Alex Hillsberg
Chief editor of review team at FinancesOnline
Chief editor of review team at FinancesOnline Alex Hillsberg is an expert in the area of B2B and SaaS related products. He has worked for several B2B startups in the past and gathered a lot of first hand knowledge about the industry during that time.
PREVIOUS POST
Automation has a new meaning with Industrial Robotics
NEXT POST
The Major Real Estate Trends Investors Need to Know
Avenue: Entire Library membership of Allied Market Research Reports at your disposal
Avenue is an innovative subscription-based online report database.
Avail an online access to the entire library of syndicated reports on more than 2,000 niche industries and company profiles on more than 12,000 firms across 11 domains.
A cost-effective model tailored for entrepreneurs, investors, and students & researchers at universities.
Request customizations, suggest new reports, and avail analyst support as per your requirements.
Get an access to the library of reports at any time from any device and anywhere.
Related Post