New products & partnership to speed up Solar tracker installations in coming years
17 Feb
2020
Utilizing renewable energy optimally is essential, given the environmental conditions. Solar tracker installation would contribute considerably in contributing toward that objective. Market players active in the industry have adopted various strategies such as research and development activities and partnerships. The newly launched products contain the confluence of previous products and offer better characteristics than previous ones. Moreover, market players have been joining hands to develop products with better efficiency and that can save energy. The market for solar tracker installation is gaining momentum. According to the report published by Allied Market Research, the global solar tracker installation market would reach $379.2 billion by 2026. Following are some of the strategies taking place in the industry.
The installation of new solar trackers is another strategy adopted by market players to gain more presence and enhance their own capabilities. PV Hardware launched a dual-row solar tracker Axone Duo. This new product offers a combination of its Axone and Monoline mounting products. This combination enables a better tracker that provides enhanced balance of motors and controllers. This solar tracker offers a single row of 128 modules for each tracker. The design lowers the wind load and avoids potential accidents. Each post is constructed up to the depth allowed by ground conditions. Then it was corrected by tying the second piece to lower or higher height to align all the posts to the rotation tube.
The Axone Duo contains a dual row configuration along with a central driveline architecture. The system provides openings at every two rows to enable ease in access for maintenance. The company outlined that it developed common components in every tracker model such as slew drive, controller, moto, the post heads, and others that enables customers to reduce time and expenses of their projects. This leads to energy production success for every plant.
Partnership is another strategy adopted by market players to combine resources and develop better products. Array Technologies, one of the leading companies operating in single-axis solar tracking and EDF Renewables North America, a renewable energy developer announced the partnership. Under the terms of partnership, EDF Renewables will acquire nearly two gigawatts (GW) of single-axis solar tracking equipment by Array Technologies. This equipment will be utilized for building and operate its projects in the next few years. Kathy Lin, the Vice President of Solar and Storage Technology at EDF Renewables, outlined that the company would offer affordable and clean energy to its customers. Moreover, the company values high uptime, reliability, and great performance over the life of solar project.
Array's technology was elected for requirement of adaptability and flexibility of projects that EDF has in its pipeline. Major utility-scale solar projects operate on single-axis solar trackers. With solar energy in abundance, these trackers have an ability to manufacture 20 to 30 percent more energy as compared to fixed axis system. According to the joint statement released by both companies, the adoption of DuraTrack HZ v3 solar trackers by Array Technologies offers economical solution and reliability over the lifespan.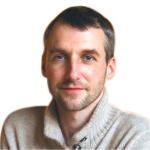 Alex Hillsberg
Chief editor of review team at FinancesOnline
Chief editor of review team at FinancesOnline Alex Hillsberg is an expert in the area of B2B and SaaS related products. He has worked for several B2B startups in the past and gathered a lot of first hand knowledge about the industry during that time.
Related Post