Rapid Launch Of Advanced Tires Paves The Way For Autonomous Vehicles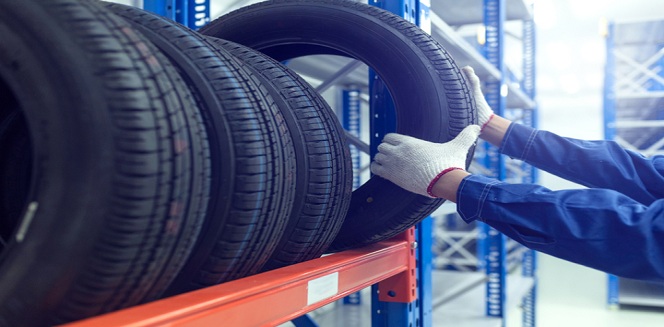 17 Jan
2020
The need for automation and a rise in demand for fuel-efficient tires led to industrial manufacturing transformation. According to Allied Market Research, the global advanced tires market is projected to garner $1.35 billion by 2030, growing at a CAGR of 18.4% from 2020 to 2030. The increase in automobile production, stringent regulation toward vehicular emission, and concerns regarding fuel efficiency would be the prime drivers for the market growth.
The advanced tires are made up of carefully designed combinations of different types of materials. Moreover, these tires are airless and thus, save the trouble of punctured tire. The most attractive feature of the advanced tire is its grip, which is more secure than conventional tires and it does not slip at higher speeds or on slippery roads. Furthermore, the advanced tires have new technology embedded in them and it can sense the condition of roads to maintain as well as improve its performance.
Rapid launches of novel tires
Recently, leading manufacturers of advanced tires, Prometeon Tyre Group Commercial Solutions L.L.C. launched truck tire series that is designed specifically for North American conditions.
The company unveiled Pirelli-brand regional-application truck tire series and plans launched two more complementary Tier 2 brands. The newly launched R89 line debuts in steer- and drive-axle applications after thorough testing across the U.S. and Canada. Furthermore, the line introduced eight steer-axel sizes, three closed-should drive-axel sizes, and six open-shoulder drive-axel sizes and more sizes are expected to be in production.
The advanced tires are meticulously designed to deliver even wear and extended tread life. The innovative tread compound that is used in the tires is expected to sustain high-scrub conditions that often occur in North America. Moreover, the tire uses Pirelli's Spiral Advanced Technology for Truck (SATT) along with Hexa Bead Wire for improved retreadability. The company has used novel tread patterns and profiles that are designed to aid prevent impact damage. This enables uniform distribution of torque and load for the drive.
Goodyear unveils advanced tire monitoring tech
The well-known and prominent market players in the tire industry, Goodyear recently announced the launch of advanced tire monitoring technology for the trailer fleet in the North America region.
The Tire Pressure Monitoring System (TPMS) Plus is a part of the company's tire management program and is developed to aid fleets to save both money and time by monitoring and alerting regarding tire conditions.
The system has on-vehicle sensors that monitor tire condition and enable the fleet to detect various issues such as air leaks, abnormal temperature, and low pressure–which are major reasons for accidents–in real-time.
As per the company, the system detects a potential threat and Goodyear Fleet HQ can help in routing the driver to the nearest service location or dispatch immediate assistance. After witnessing the success of TPMS Plus with Norfolk Southern's intermodal operations, the company has deployed the solution at the Norfolk Southern Fairburn, Ga., facility.
The emphasis on low noise and integrated smart sensors is disrupting the industry. Moreover, customers now demand reliability and tires that help save fuel and thus, advanced tires are on its way to become a norm. Keeping this in mind, the rise in demand for autonomous vehicles is bound to increase the requirement of the advanced tire and the rapid launches of novel tires nothing but absolute bliss.
Reference:
tirebusiness.com
prnewswire.com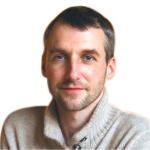 Alex Hillsberg
Chief editor of review team at FinancesOnline
Chief editor of review team at FinancesOnline Alex Hillsberg is an expert in the area of B2B and SaaS related products. He has worked for several B2B startups in the past and gathered a lot of first hand knowledge about the industry during that time.
PREVIOUS POST
Connected Car garnering popularity globally
NEXT POST
Nations and Governments to Strengthen the Maritime Surveillance over the Sea
Related Post