Smart Cooling Systems To Gain Traction For Greener, Cooler Future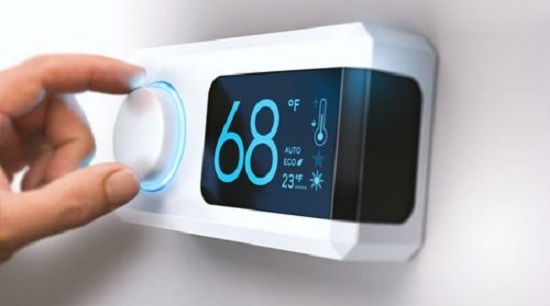 12 Nov
2020
If you have a centralized heating or cooling system, it takes not more than a tap to control room temperature. However, if you are still using wall-mounted air conditioners, you are stuck with pressing buttons on the remote and wait for room temperature to adjust as per your needs.
Thanks to advancements in smart cooling systems, controlling the environment inside doors of your home is no longer a tedious task. This is the age of smart technologies. From shoes to doors and chiller, almost everything is on its way to get a smart update. According to Allied Market Research, the global smart cooling systems market is expected to reach $137.54 billion by 2022. Due to drastically changing climate and increasing urban ambient temperature, the demand for cooling systems is bound to increase in the future. With the increasing disposable income and surge in population, the use of smart cooling systems is anticipated to increase more than ever.
Advent of novel smart cooling systems
The increasing demand for smart chillers has encouraged market players to launch novel smart cooling systems. For instance, Flair recently launched its new smart vent system for improving existing HVAC. As smart cooling systems are becoming an instrumental part of our lives, companies are trying to improve existing home heating and cooling system. The Flair Smart Vent system is the most innovative upgrade, as it enables customers to improve home HVAC systems with simple DIY updates. Controlling the airflow across individual rooms could aid users to effectively adjust room temperature.
Similarly, the advent of Cielo Breez Eco has offered a cool breeze for their customers. The AC controller is specially designed to smarten up ductless cooling systems and allows users complete control with the Wi-Fi-enabled system. The user merely has to download the Cielo Home app to control room temperature, heating and cooling modes, and changing fan speed and swing position.
As the controls are through an app, the users get more flexibility to control their home environment. For instance, users can opt for humidity-based triggers to maintain room temperature by setting up geofencing. This way, the AC controller would automatically locate your location and set the temperature accordingly. In addition, you can get notification regarding the cleanliness level of your AC's filter and stats that help you monitor when and how your cooling system is running.
Impact of smart cooling systems on the future
It is observed that the majority of the buyers in the developing countries opt for inefficient air-cooling systems. However, increasing awareness regarding the use of smart cooling systems has become a priority for market players in the smart cooling systems industry.
On the brighter side, slowly, more and more people are realizing the potential of smart chillers and understanding how smart cooling systems could cut down energy demand while offering greater efficiency. Smart cooling systems could reduce the need for large and new power plants to meet increased power demand during the night. In addition, smart cooling systems could significantly reduce energy costs after installation.
The threat of climate change is real. More and more companies, as well as customers, have made conscious decisions to control CO2 levels. Efficient cooling systems help reduce harmful emissions and cut local air pollution significantly.
Reference:
https://boingboing.net/2020/11/04/the-cielo-breez-eco-gives-you-full-smart-control-over-any-ac-unit.html
https://techcrunch.com/2020/10/22/flairs-smart-vent-system-is-a-big-improvement-for-anyone-looking-to-improve-their-home-hvac/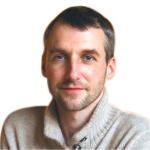 Alex Hillsberg
Chief editor of review team at FinancesOnline
Chief editor of review team at FinancesOnline Alex Hillsberg is an expert in the area of B2B and SaaS related products. He has worked for several B2B startups in the past and gathered a lot of first hand knowledge about the industry during that time.
PREVIOUS POST
Automation has a new meaning with Industrial Robotics
NEXT POST
Reasons Why Recycling Metals Has Become Increasingly Important
Avenue: Entire Library membership of Allied Market Research Reports at your disposal
Avenue is an innovative subscription-based online report database.
Avail an online access to the entire library of syndicated reports on more than 2,000 niche industries and company profiles on more than 12,000 firms across 11 domains.
A cost-effective model tailored for entrepreneurs, investors, and students & researchers at universities.
Request customizations, suggest new reports, and avail analyst support as per your requirements.
Get an access to the library of reports at any time from any device and anywhere.
Related Post