Steam Turbine That Support Renewable Energy Generation To Gain Importance In The Future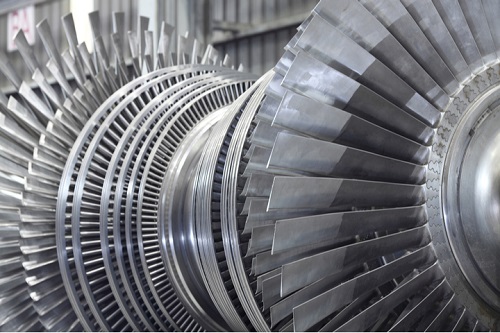 27 Nov
2020
A steam turbine is a device that extracts thermal energy from pressurized steam and uses to rotate output shafts. The apparatus of the steam turbine has drastically evolved since its invention in 1884 by Charles Parsons.
Increasing investments toward large scale thermal power plants and stringent regulatory norms imposed by governments to reduce the harmful impact on the environment has fueled the market growth of the steam turbine. According to Allied Market Research, the global steam turbine market is expected to reach $30.2 billion by 2027, registering a CAGR of 2.8% from 2020 to 2027. The reduction in fossil-based energy generation and the ever-increasing demand for energy are the major reasons behind the growth of the steam turbine industry.
The demand for steam turbines from ships and submarines has increased more than ever. Nuclear-powered ships use a nuclear reactor to create steam to run turbines as the use of diesel power is impractical or causes a problem during the voyage. Apart from the marine industry, more and more companies have been opting for nuclear-powered power plants to fulfill their energy demand. The major key player in the steam turbine market, Siemens Energy has announced to stop bidding for coal-fired power tenders. The company has been manufacturing steam turbines and now opting to accompany its clients on the path of energy transformation and offering them the required technologies.
The demand for renewable energy generation has gained traction across North America and Asia-Pacific. Similar to Siemens Energy, various market players have been directly involved to find a solution to climate change. For instance, GE Steam Power has addressed its concerns regarding climate change and how countries that supply fossil fuels, nuclear energy would play an instrumental role as a source of energy in the future. Moreover, it is observed that the steam turbine demand is less likely to get affected regardless of the type of fuel used to convert water into steam.
The advent of new steam turbines has boosted the growth of the steam turbine industry. Recently, a well-known designer of steam turbines, Doosan Škoda Power launched two 200 MW turbines for the power plant in Saudia Arabia. The Fadhili plant is a steam-gas power plant and is responsible to offer electricity to local industry and residents. The newly launched turbines are expected to ensure smooth operations at the factory. The same company has offered its turbines in Japan as well.
For the first type, Doosan Škoda Power has offered steam turbines to supply a two-core steam turbine for biomass-fired power plants in Japan. This would be the first project of the company in Japan, whose market has been yet inaccessible owing to the dominance of local manufacturers.
The demand for renewable sources has increased over the last few years. Nuclear fuel-powered and biomass fueled-power plants have gained importance. Thus, major market players have invested a huge amount of money and workforce to design best-suited steam turbines for such power plants. As fossil fuels automatically raise the emission question, the future lies with renewable energy sources, and companies in the steam turbine industry must be ready for it. 
References:
https://www.powermag.com/press-releases/doosan-skoda-power-is-sending-a-turbine-to-the-land-of-the-rising-sun-for-the-first-time/
https://www.powermag.com/press-releases/doosan-skoda-power-successfully-launched-two-200-mw-turbines-at-the-fadhili-power-plant-in-saudia-arabia/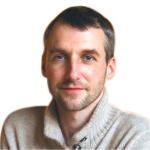 Alex Hillsberg
Chief editor of review team at FinancesOnline
Chief editor of review team at FinancesOnline Alex Hillsberg is an expert in the area of B2B and SaaS related products. He has worked for several B2B startups in the past and gathered a lot of first hand knowledge about the industry during that time.
Avenue: Entire Library membership of Allied Market Research Reports at your disposal
Avenue is an innovative subscription-based online report database.
Avail an online access to the entire library of syndicated reports on more than 2,000 niche industries and company profiles on more than 12,000 firms across 11 domains.
A cost-effective model tailored for entrepreneurs, investors, and students & researchers at universities.
Request customizations, suggest new reports, and avail analyst support as per your requirements.
Get an access to the library of reports at any time from any device and anywhere.
Related Post