Thriving Warehouse Automation Industry: Explore the Automation Tools and Recent Trends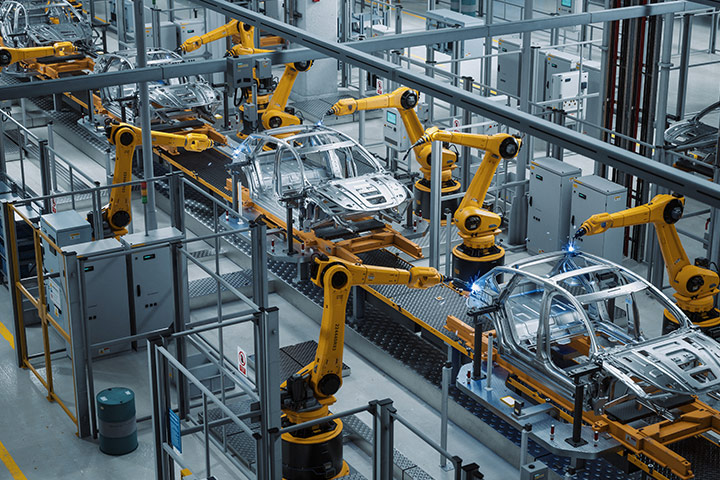 6 Jun
2023
In the coming years, warehouse automation is anticipated to outperform manual alternatives. Automated warehouses move inventory into, within, and out of them so that it can be delivered to the customer. The market is growing as a result of the expansion of e-commerce on a global scale and the rising need for effective inventory and warehousing management. On the other hand, with the help of warehouse automation, warehouses are now quicker, more efficient, and have fewer human errors. Additionally, a smaller human workforce results in lower operational costs. For better management and order execution in warehouses, the software is frequently used in conjunction with machinery. 
As per a recent report by Allied Market Research, the global warehouse automation market is projected to witness a notable CAGR from 2022 to 2031. 
What is the market demand for automation? 
The market demand for automation has been steadily increasing in recent years. With the advancement of technology, businesses across various industries are looking for ways to automate their processes to increase efficiency, reduce costs, and improve productivity. From manufacturing to healthcare, automation is becoming a vital component in operations. Many companies are investing in technologies like artificial intelligence, machine learning, and robotics to automate tasks and streamline their processes. 
Which automation tool is best in the market? 
There are many great automation tools available in the market, each with its unique features and benefits. Some of the most famous one are: 
UiPath: UiPath is a leading Robotic Process Automation tool that offers a range of features to automate business processes. It is known for its easy-to-use interface and has a large community for support. 
 Automation Anywhere: Automation Anywhere is another popular RPA tool that offers a range of features to automate repetitive tasks. It is known for its scalability and flexibility in automating complex processes. 
 Blue Prism: Blue Prism is a leading RPA tool that offers a range of features to automate business processes. It is known for its drag-and-drop interface and its ability to automate complex processes. 
 Zapier: Zapier is a popular automation tool that allows you to connect various apps and automate workflows. It is known for its versatility and ease of use.
Warehouse Automation: Recent Development-
Some players such as Jungheinrich AG, Swisslog Holding AG, Dematic Group, Daifuku Co. Limited, and Honeywell Intelligrated, are focusing on mergers & acquisitions, product launches, and partnerships to strengthen their foothold in the market. For instance, to gain improved access to the US warehousing and automation market, JungheinrichAG purchased Indiana-based Storage Solutions Group in January 2023. Storage Solutions Group is a leading provider of warehouse automation solutions and racking in the US.
Furthermore, Dematic and Upshop teamed up in September 2022 to offer IFS (Integrated Fulfillment Services) that scale with the grocery industry. Grocery stores that want to grow their fulfillment operations would have access to tools through the alliance that allows them to manage and store customer data. Dematic would provide its expertise in automation in addition to basic software to integrate with existing Upshop workflows.
In conclusion, warehouse automation has become an increasingly popular solution for improving efficiency, reducing costs, and enhancing safety in warehouse operations. The use of technologies such as robotics, automated storage and retrieval systems, and inventory management software has enabled warehouses to optimize their operations and increase productivity. The global market for warehouse automation is thus anticipated to grow steadily.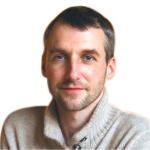 Alex Hillsberg
Chief editor of review team at FinancesOnline
Chief editor of review team at FinancesOnline Alex Hillsberg is an expert in the area of B2B and SaaS related products. He has worked for several B2B startups in the past and gathered a lot of first hand knowledge about the industry during that time.
PREVIOUS POST
Automation has a new meaning with Industrial Robotics
NEXT POST
The Growing Green Construction Industry is Building a Sustainable Environment for Future
Avenue: Entire Library membership of Allied Market Research Reports at your disposal
Avenue is an innovative subscription-based online report database.
Avail an online access to the entire library of syndicated reports on more than 2,000 niche industries and company profiles on more than 12,000 firms across 11 domains.
A cost-effective model tailored for entrepreneurs, investors, and students & researchers at universities.
Request customizations, suggest new reports, and avail analyst support as per your requirements.
Get an access to the library of reports at any time from any device and anywhere.
Related Post