Managed Print Services - A Digital Way to Save Our Ecosystem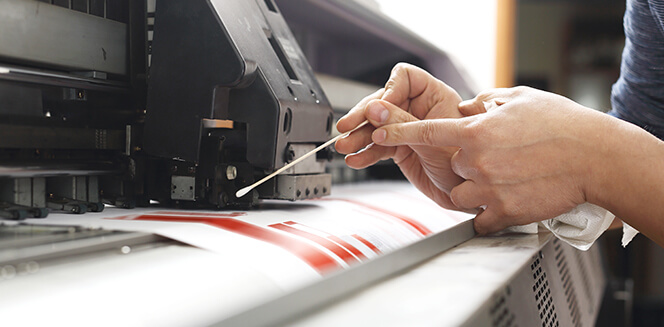 29 Apr
2019
There has been a significant increase in the global awareness about the increase in the carbon footprint in our ecology. Lesser use of natural resources and adopting the digitalization has increased the market for the managed print services. Managed print services aim at replacing all the old hardware devices that includes faxes, printers, photocopiers, scanners, and other multifunctional devices. The main objective is to digitalize all the documents of any organization and to reduce paper and plastic waste. According to Allied Market Research, the global managed print services industry is expected to reach USD 59.7 Billion by 2025 at 10.3% CAGR. The key drivers for this growth are reduced operational cost, enhanced information security, increase in the adoption of big data solution, and initiatives to reduce wastage of plastic at workplace
Managed print services have significantly increased their market share in different sectors. Xerox has emerged on the top of the market in managed print services. They have recently launched Xerox MPS Essentials Suite which offers the channel partners with a software suite and bundled pricing. This greatly benefits the partners as they can create recurring revenue streams. This will strengthen their managed print service business. Furthermore, they have upgraded their security policy and made the protocols more stringent. This has offered a great assistance to corporate organizations that face security threats. They have also increased the usability of their hardware by programming devices that support wide range of devices. This supportive device includes XPPS. This is Xerox's wide-ranging, cloud-based, MPS that supports small or midsize businesses.
Last but not the least, Xerox also offers a platform called Xerox Personalized Application Builder, also known as PAB. PAB provides the model to modify software development. This allows the PAB developers to program ConnectKey apps and customize their services for their own customers. They can also create apps and send them to support their revenue system.
Another company that has a huge potential in managed print services is HP Inc. Recently the company has announced that many accounts of MPS will be available to partners in the U.S. Grad Rosenbaum, the Vice President and General Manager of solutions in the Americas for HP said during his interview that they are pulling back the coverage they directly had on thousands of accounts. They will re-invest those resources by supporting their U.S. premier partners.
When asked about the growth in the MPS market, Rosenbaum informed that HP will place less importance on overall direct MPS engagements, while HP's premier channel program only covers a "small subset." He suspects that their entire channel along with the partners will now be able to pursue an opportunity they would have tried to secure directly as an HP contract.
Allied Market Research have predicted that shift will occur gradually over several years. More accounts will be available as contracts with HP over time. New job opportunities at HP will be available for the roles such as workflow specialist, reseller reps, and security specialists to support premier partners. HP lead manager along with channel lead for MPS will serve large portion of MPS accounts. This includes both HP's A3 and A4 product lines. HP will be providing managed print services directly to the largest enterprises that often require direct engagement. HP has denied showing the percentage of MPS sales that will go through the channel. Rosenbaum also said that the market for MPS is gaining its momentum at an exponential rate and HP will try to have an enormous installation base in MPS.
Pat Russell, CEO of ImageNet, an Oklahoma City-based premier partner of HP, also gave a positive feedback to this venture. He unveils that they were at each other's throat, competing against each other for the same business. He says that there have been many instances in the past where they have been victorious in this business and brought down HP and vice-versa. This collaboration will not only benefit both the parties but also will profit their customer base.
In conclusion, managed print services will open new possibilities and new opportunities in different sectors. These services will be cost efficient and also help in maintaining our ecosystem.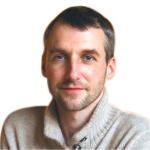 Alex Hillsberg
Chief editor of review team at FinancesOnline
Chief editor of review team at FinancesOnline Alex Hillsberg is an expert in the area of B2B and SaaS related products. He has worked for several B2B startups in the past and gathered a lot of first hand knowledge about the industry during that time.
PREVIOUS POST
Mobile Wallet Market- A Cashless facility making Big Cash!
NEXT POST
Edge Computing: A Game Changer in the World of Computing
Related Post