Acquisitions and Technological Breakthroughs to Expedite Autonomous Tractor Demand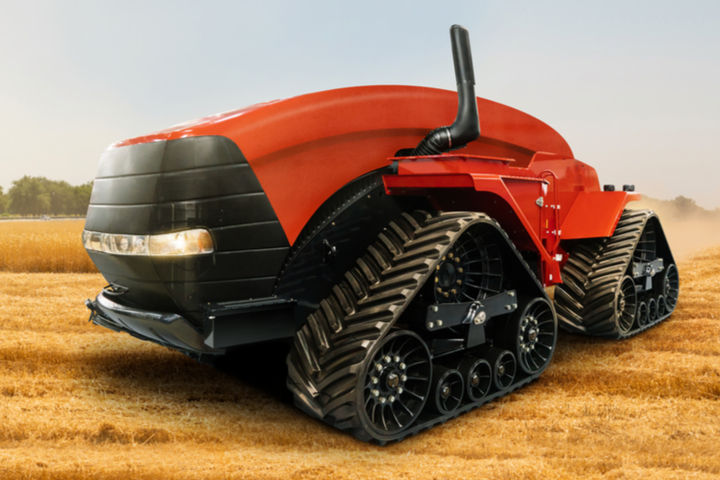 15 Jul
2022
Use of artificial intelligence and internet of things and acceptance of cutting edge technologies in farming activities has paved way for huge demand for autonomous tractors. With agricultural technology and farming practices undergoing drastic change, farmers are re-inventing their entire farming operations through adding of autonomous tractors to their agricultural equipment arsenal. Industrial 4.0 revolution has touted a new revolution in farming equipment industry and autonomous tractor is one of them. Sustainable farming trends will boost product penetration in agriculture industry. As per the California Farm Bureau survey, routine labor intensive farming activities are carried out by farmers on two-third of farms in California. However, use of autonomous tractors for performing these routine labor intensive farming activities will help farmers focus on other core agricultural activities. According to the Allied Market Research report, the global autonomous tractor market is estimated to generate $11,588.8 million by 2030. Following are some of the activities taking place across the autonomous tractor industry.
New product launches have lucratively influenced growth of plethora of industries and autonomous tractor industry is no exception to this. John Deere, the farming equipment manufacturing firm, has launched a new autonomous tractor referred to as Deere 8R tractor. The strategic move is predicted to boost growth of precision farming along with increasing crop produce. Moreover, Yanmar Co., Ltd., a Japanese heavy and agricultural equipment manufacturer, launched new autonomous tractor referred to as YT5113A Robot Tractor. Reportedly, the new product will strengthen industrial farm equipment line of the firm. The strategic initiative is aimed at improving farm management efficiency along with minimizing labor costs.
Future of farming and autonomous equipment importance
Agriculture sector is projected to experience a dramatic transformation in next few years. Moreover, drone technology, artificial intelligence, and connected things have found massive applications in farming. This has prompted players in agriculture equipment manufacturing market manufacture autonomous tractors that can be used in farming activities to improve crop quality and yield. Rise in population has resulted into huge demand for food and this has translated into massive need for use of autonomous vehicles as well as autonomous equipment in farming.
Furthermore, there is a prominent surge in automation trends witnessed across various verticals including farming. AI-powered autonomous tractors is likely to prove beneficial for agriculture sector owing to their ability of delivering data seamlessly to computer controlled irrigation equipment. This will facilitate optimization of irrigation facility for farming activities. Let us discuss some of the trends witnessed across the globe.
The acquisition strategy has played a major role for industry players to increase their product offerings along with enabling product innovations. Fieldin, a smart farming operations management firm, acquired Midnight Robotics, a manufacturer of autonomous driving technology for agricultural robotics applications. The strategic move will enable production of retrofit kits that will help Fieldin transform any tractor into autonomous tractor.
Launching of new technologies is also predicted to play a key role in expansion of business for industry players. Blue White Robotics' Robots-as-a-Service (RaaS) tool introduced new autonomous tractor kit that has the ability to convert any tractor into fully autonomous one. The initiative is aimed at enhancing farm output, deliver precision in farming activities, and ensure farmer safety.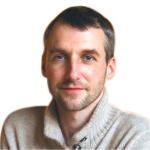 Alex Hillsberg
Chief editor of review team at FinancesOnline
Chief editor of review team at FinancesOnline Alex Hillsberg is an expert in the area of B2B and SaaS related products. He has worked for several B2B startups in the past and gathered a lot of first hand knowledge about the industry during that time.
PREVIOUS POST
Automation has a new meaning with Industrial Robotics
NEXT POST
Hydraulic Cylinders: New Product Launches to Improve Performance and Longevity
Avenue: Entire Library membership of Allied Market Research Reports at your disposal
Avenue is an innovative subscription-based online report database.
Avail an online access to the entire library of syndicated reports on more than 2,000 niche industries and company profiles on more than 12,000 firms across 11 domains.
A cost-effective model tailored for entrepreneurs, investors, and students & researchers at universities.
Request customizations, suggest new reports, and avail analyst support as per your requirements.
Get an access to the library of reports at any time from any device and anywhere.
Related Post