Age Of Machines: Turf Harvesting To Become Fully Automatic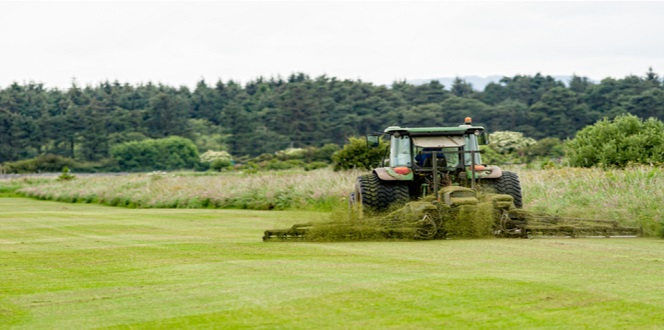 19 Dec
2019
In the not-so-distant future, our fields could be tilled, tended, and harvested by machines. The automation has not spared any sector with its disruptive technological advancements and farming is not new to the concept. The completely or co-operating machines for farming are the next big things in the market.
The most attractive advantages of machines are a. they don't get tired b. don't ask for sick leaves. Thus, such machinery could easily offer a return on investment. Thus, the demand for automated turf harvesters has boosted over the last few years. According to Allied Market Research, the global automated turf harvester market is projected to reach $155.94 million by 2026, registering a CAGR of 12.6% from 2019 to 2026. The shift of consumer preference toward automated agriculture machinery, lack of skilled labor on farms, and the adoption of natural turfs on sports fields are the major factors for the market growth.
What was the traditional approach?
Traditionally, harvesting and stacking turf was performed by hand, causing an intensive job for workers and it created problems in finding workers for the job. However, with novel technologies, the process is simplified and harvesting is no longer a three-person operation but a one-person job.
Although hand-stacked turf harvesting has been widely used, farm equipment companies have developed machinery to automate turf slab cutting and stacking to improve productivity. However, those machine's performance was inconsistent and they increased productivity only slightly more than the conventional processes. Although these types of machinery were reliable for simpler systems, offering complete automation was a tricky part as the traditional systems had limited data processing power as well as a closed system architecture that limits advanced functionality.
Automated turf harvesters
Learning for these shortcomings, the automated turf harvesters have emerged in the market. FireFly Equipment, the provider of smart and efficient automated turf harvesting equipment, has made its special place in the market.
The company has worked to developed smarter machines that could manage and synchronize several parallel processes at the same time to cut and stack turf grass. The company's harvester, ProSlab 155, lifts the turf from the ground with the help of cutter and splits it into slabs that later conveyors transport to the rear of the machine. In addition, a stacker transfers the cut slabs from conveyors to the pallet and a set of pallet forks drops the pallet of turf closer to ground. Once the stack reaches a required level, the fully loaded pallet of turf slabs is placed on the ground and empty pallets are inserted, enabling previous procedures such as cutting and stacking process to continue. As per the company, the ProSlab 155 provides up to 20% increase in harvesting speeds and around 50% reduction in fuel consumption.
By integrating the latest technologies and leveraging the power of several tools such as LabVIEW RIO architecture, smart and automated turf harvesters are bound to enter the market. However, the high price of such machinery and affordability would be a strong challenge to overcome and thus, market players are investing big bucks to develop both smart and affordable harvesters in the coming future.
Ref Link - https://www.oemoffhighway.com/electronics/article/12180733/firefly-proslab-155-automated-turf-harvester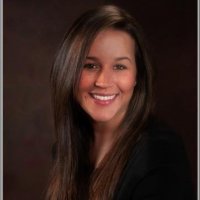 Jessica Hamelburg
PR & Marketing Professional at EquipNet, Inc.
Jessica Hamelburg is a content marketing coordinator and social media manager for a global industrial asset management company, EquipNet, Inc. Jessica holds a Bachelor's Degree in Communications and Public Relations from Suffolk University and offers many years of experience in various forms of writing. Some of her favorite hobbies include exploring new music, creative writing and spending time with her dogs.
PREVIOUS POST
Automation has a new meaning with Industrial Robotics
NEXT POST
Hear The Sound of Silence: Novel Acoustic Insulators Set to Make Your Home More Peaceful
Avenue: Entire Library membership of Allied Market Research Reports at your disposal
Avenue is an innovative subscription-based online report database.
Avail an online access to the entire library of syndicated reports on more than 2,000 niche industries and company profiles on more than 12,000 firms across 11 domains.
A cost-effective model tailored for entrepreneurs, investors, and students & researchers at universities.
Request customizations, suggest new reports, and avail analyst support as per your requirements.
Get an access to the library of reports at any time from any device and anywhere.
Related Post