Automotive Lighting Market Driven by Technological Advancements Across Regions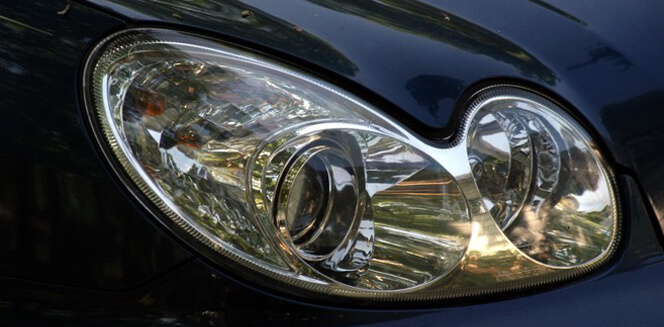 1 Jan
2015
Market Drivers
Over few decades, the market of automotive lighting has been witnessing huge transformations. These continual changes have been led by numerous factors: regulations by various safety-testing agencies across developing and developed regions, advancements in lighting technologies such as in LED and halogen and laser headlights. Automotive lighting consists of different lighting and signaling devices that is integrated with various parts of motor vehicles and is used in the front, back, sides and top portions; these act as an essential factor in driving safely in dark, enhancing the visibility and acting as the warning signals in case of danger from approaching vehicles and objects in the surroundings.
Furthermore, high-end and innovative designed automotive lighting also adds aesthetic looks to interior and exteriors of the vehicle, and have been the allure for many automobile sellers and buyers. Growing population, rapidly increasing automotive production along with mounting concerns related to vehicle safety coupled with stringent government regulations in developed nations are the factors that would foster the growth of the market. In addition, the concerns for energy efficient automotive parts and fuel efficiency regulations are the key factors that would unlock ample growth opportunities in this market.
Trends in Automotive Lighting Technology
Insufficient lightings and poor visibility caused due to poor headlights or taillights, are the factors that have made the driving more dangerous and have been the cause of many accidents in difficult terrain. Recently, two major safety-testing agencies of U.S. government– National Highway Traffic Safety Administration (NHTSA) and Insurance Institute for Highway Safety (IIHS) will factor in headlamp performance as a key factor of overall ratings of new cars, and will award honors to the most innovative designs and technology by auto makers; and the market will see incorporation of major technologies.
LED Lighting Gaining Prominence Over Other Technologies
LED has hailed as one of the major technologies in automotive lighting. As per an estimate, LED headlamps will be installed in 20 % of all new cars made by leading vehicle manufacturers such as Toyota and Ford. The models–Toyota Corolla and Ford Explorer– already come with standard LED low-beams, and with technological advancements, LED headlights will lead to major energy reductions used by automobiles.
LED lights have been produced for commercial lighting and industry lighting for a long time ago, but LED lighting for vehicle was first introduced in 2003. With the increasing LED technology and improving performance of LED lights, many customers begin to buy LED lights for vehicle over fluorescent lights and halogen lights. What's more, many manufacturers realized that there will be a huge potential LED lights market for automotive lighting applications and have started producing the kind of lights.
Compared with other types of automotive lights such as halogen and fluorescent lights, LED lights offer unique advantages: longer lifespan, greater performance, low on power consumption, enhanced illumination and lower heat dissipation; these factors have led to LED light gain prominence across automakers. They incorporate these technologies for rear combination lamps, brake lights, turn signals, interior reading lights, and fog lights; in addition, market analysts confer that LED light would be preferred for various off-road vehicles and vehicles used by military and defense. However, the higher cost of LED lights prove to be a hindering factor for its adoption; technological advancements would bring down the cost leading market players overcoming the challenges.
Market Growth Prospects
As per a recent report by Allied Market Research titled "World Automotive Lighting Market - Opportunities and Forecasts, 2014 – 2020", LED lighting technology would witness the highest growth during the forecast period. LED lighting technology constitutes 1/3rd of the total automotive lighting market, and is expected to grow at the highest CAGR during the forecast period. Ultimately, this is expected to replace traditional Halogen lighting technology. As per the report, the global market is forecast to reach $33.7 billion by 2020, growing at a CAGR of 6.7% during 2015-2020. Ranjan Singh
Research Analyst at Allied Market Research
Ranjan has over 4 years of experience in market research and consulting across multiple domains which include technology, FMCG and durable consumer goods, heavy machinery, and automotive. He has hands on expertise in predictive and exploratory research projects for studying regional and global demand potential, market estimation & forecast, perceptions; analyzing macro and micro markets in terms of key gaps and opportunities. Ranjan is part of multiple consulting as well as syndicated report assignments and is actively involved in all the stages of project completion from planning, execution to delivery as per clients' satisfaction.
PREVIOUS POST
Connected Car garnering popularity globally
NEXT POST
Trends in Vehicle Fleet Management Dominate Commercial Telematics Market
Related Post