Autonomous Last Mile Delivery Initiates to Meet Delivery Demand amid COVID-19; Autonomous Vehicle Companies Offer Helping Hand.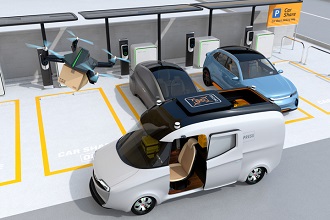 25 Jun
2020
Autonomous last-mile delivery companies have long promoted the cost savings and environmental proficiencies related to self-driving delivery services. Now they are adding more resources by offering amenities to secure human health and safety advantages.
COVID-19 has affected almost every sector across the world, as the concept of socialization has been switched to social distancing. However, this has offered an incredible opportunity to autonomous last-mile delivery service providers to serve the world with unmanned deliveries in a better way. Autonomous last-mile deliveries can aid in addressing the need for essential supplies without any risk of infection spread out.
Where on one hand, the contactless delivery has become a demand of the situation, on the other hand, it has used a case that makes sense to a number of trades. Delivery robots and automated driving delivery vehicles are not bounded to the early limitations. As they are open for new options to be efficiently used to serve patients, common workers, and customers in a spirited and safe manner.
Owing to the prospect, the key market players are initiating to serve customers using different strategies and safety measures. Along with the autonomous last-mile delivery companies, even the autonomous driving vehicle companies are participating to deliver the necessities in various regions.
Companies are initiating to accomplish the rising demands of contactless deliveries. Starship Technologies, a very well-known small self-driving robotic delivering vehicle providers have accomplished the opportunity to send their robotic delivering vehicles in various regions. After serving in Tempe, in the US, the company expanded its services in areas including Washington, D.C and Irvine, Calif. Furthermore, the company is also serving in Milton Keynes, U.K. Moreover the company looks forward to adding more cities in the forthcoming time.
Autonomous driving vehicle providers, on the other hand, are teaming up with e-commerce firms and taking up last-mile deliveries to serve the needs amid the pandemic. A California- based start-up Company Pony.ai has collaborated with Yamibuy, a Los Angeles-based e-commerce site, to deliver parcels and groceries in the city of Irvine. The collaboration aims to meet the delivery demand of the customers. Furthermore, the 10 modified Hyundai Kona battery-powered cars, that would be used for contactless deliveries will deliver the parcels on the customer's doorstep. In addition, the delivery provider also offers an option to the customers to collect the package from the trunk of the car.
Businesses are applying different policies to serve their duties amid the perturbing situation, which asks everybody to stay home. However, this challenging time has offered an opportunity for the market players. Moreover, the market has been in its good time earlier and is expected to grow more in the coming time as well. A report published by Allied Market Research reveals that the global autonomous last-mile delivery market would reach $75.65 billion, registering a CAGR of 23.7% from 2021 to 2023. The major drivers responsible for the growth include rapid growth in demand for the fast delivery of packages and further technological advancements in the delivery vehicles. The development of aerial deliver drones to offer facilities in remote areas and efficient ways to deliver packages expect the market to prosper with multiple opportunities. Moreover, new strategies and activities carried by the key players anticipate the market to grow exponentially.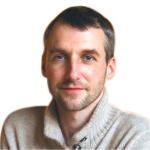 Alex Hillsberg
Chief editor of review team at FinancesOnline
Chief editor of review team at FinancesOnline Alex Hillsberg is an expert in the area of B2B and SaaS related products. He has worked for several B2B startups in the past and gathered a lot of first hand knowledge about the industry during that time.
PREVIOUS POST
Connected Car garnering popularity globally
NEXT POST
Drive by Wire Technology- What Are the Benefits It Provides and How Does It Work
Avenue: Entire Library membership of Allied Market Research Reports at your disposal
Avenue is an innovative subscription-based online report database.
Avail an online access to the entire library of syndicated reports on more than 2,000 niche industries and company profiles on more than 12,000 firms across 11 domains.
A cost-effective model tailored for entrepreneurs, investors, and students & researchers at universities.
Request customizations, suggest new reports, and avail analyst support as per your requirements.
Get an access to the library of reports at any time from any device and anywhere.
Related Post