Blockchain Transforming Logistics and Transportation with Transparency and Traceability: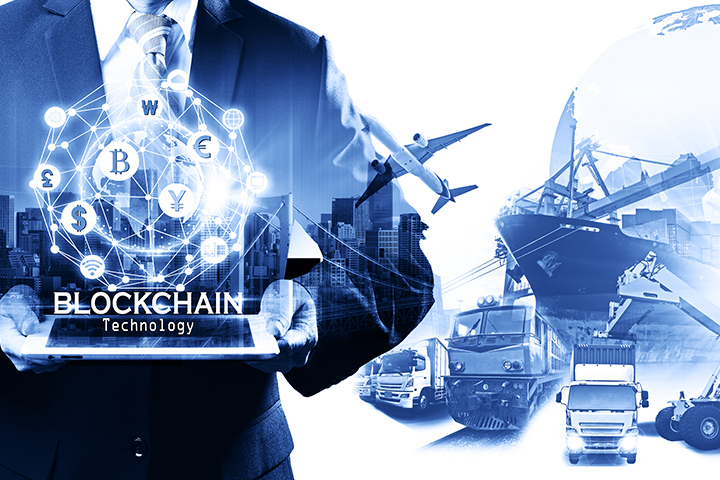 24 Sep
2019
Advanced technologies have taken a big leap. After gaining popularity with the launch of Bitcoin, several industries including logistics, cybersecurity, finance, and retail has been influenced by its attractive features such as e-commerce, cryptocurrencies, and contactless payments. Blockchain is contemplated to be secure and convenient due to its digital signature and encryption. In fact, several entrepreneurs from various industries are trying to involve blockchain in their area, owing to its transparency, speed, and no additional cost, and optimization of digital information.
Several opportunities provided by blockchain technology has piqued attention of several start-up companies, even those sectors who have nothing to do with cryptocurrency and finance have adopted blockchain to boost revenue. Furthermore, blockchain has revolutionized the logistics industry with its tracking and tracing ability. It has secured the supply chain management by utilizing separate tags on the products and has improved transaction flow. This has allowed the companies to get the information easily and the customers to track the product and trace the complete chain of product manufacturing. Additionally, accountants can verify and check payment transactions. As blockchain is irreversible, the information cannot be changed by any third party.
Transfer of products, services, and value has transformed due to blockchain solutions. With the help of the Internet of Thing (IoT), blockchain can provide its best services to the transporters and consumers using the location of the carriers. Blockchain is the best solution to protect information with advanced encryption methods, distributed records, and smart contracts. Moreover, these features help in confronting theft, ransomware, and corruption with its effective tracking abilities.
Tracking and tracing, however, has benefitted the food and pharmaceutical industries the most. Thanks to blockchain, stored data can be shared with other members of the supply chain, providing them the exact information of the product. Companies can track problematic carriers and provide proof of legality for their products. Moreover, it benefits the end users as people can find more information regarding the products they are purchasing, including the conditions in which it has been stored.
With various advantages, many companies have progressed further toward blockchain. Recently, Imaginnovate, one of the leading technology solution providers, has joined blockchain in Transport Alliance (BiTA). BiTA is an organization that drives quality and enables blockchain adoption. According to the CEO of Imaginnovate, membership with BiTA will enable the company to work with other industry leaders to create effective blockchain standards for transportations and logistics industries.
On the other hand, DBS, a leading multinational financial services group has introduced its first multi-tier financing facility on a logistics blockchain in China. This will help the small and medium-sized enterprises. According to DBS, this technology will provide trade financing in 24 hours as compared to other paper-based approaches.
The implementation of blockchain innovations in the logistics industry has accelerated and improved its business strategy. Furthermore, other industries as well have contributed to the growth in the global blockchain supply chain market. According to a report publishes by Allied market research, the global blockchain supply chain market size is estimated to reach $9.85 billion registering a CAGR of 80.2% by 2025. Blockchain has offered great opportunities to various industries. Therefore, rise in the adoption of a blockchain solution would unlock more opportunities in the global blockchain supply chain market.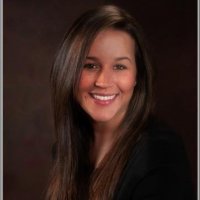 Jessica Hamelburg
PR & Marketing Professional at EquipNet, Inc.
Jessica Hamelburg is a content marketing coordinator and social media manager for a global industrial asset management company, EquipNet, Inc. Jessica holds a Bachelor's Degree in Communications and Public Relations from Suffolk University and offers many years of experience in various forms of writing. Some of her favorite hobbies include exploring new music, creative writing and spending time with her dogs.
PREVIOUS POST
Mobile Wallet Market- A Cashless facility making Big Cash!
NEXT POST
Mobile security gains paramount importance shielding potential security threats
Avenue: Entire Library membership of Allied Market Research Reports at your disposal
Avenue is an innovative subscription-based online report database.
Avail an online access to the entire library of syndicated reports on more than 2,000 niche industries and company profiles on more than 12,000 firms across 11 domains.
A cost-effective model tailored for entrepreneurs, investors, and students & researchers at universities.
Request customizations, suggest new reports, and avail analyst support as per your requirements.
Get an access to the library of reports at any time from any device and anywhere.
Related Post