Digital Twins: A Transformation Driving the Future of the Automotive Sector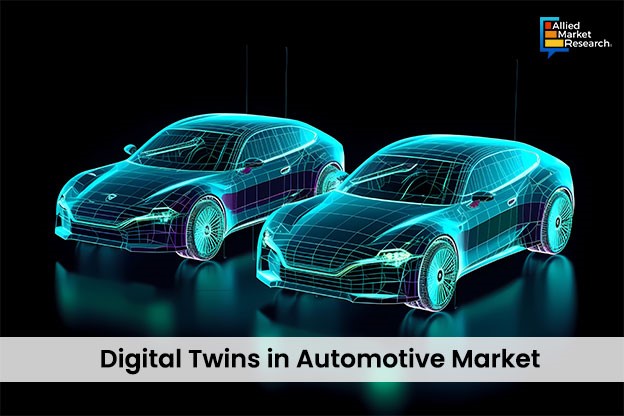 19 Sep
2023
A digital twin refers to a computer-generated emulation of the behavior of a system within its operational surroundings. This system, which could encompass a product, a manufacturing procedure, or even a complete supply chain, is depicted using a set of digital representations. These models analyze and respond to different inputs that represent the external conditions. Digital twins integrate various model types and handle data from different origins. This capability enables them to provide a more accurate representation of a physical object as compared to conventional simulation methods.
As per the recent analysis by Allied Market Research, the digital twins in the automotive market is estimated to witness a notable CAGR of 32.6% during the forecast timeframe. The market is experiencing growth due to the rise in demand for improved product design and development efficiency, the requirement for proactive maintenance and effective performance monitoring, and cost reduction owing to virtual testing. 
Survey data from advanced industries states that approximately 75 per cent of companies have already integrated digital-twin technologies for productive maintenance and business optimization. Companies in the automotive, aerospace, and defense sectors appear to be at a more advanced stage in adopting and utilizing digital twins, whereas those in the logistics, infrastructure, and energy sectors are still in the early stages of developing their initial digital-twin concepts.
Prominent applications of digital twins in the automotive sector:
Sales: A potential future application of digital twin technology is in the realm of sales, enabling customers to provide feedback on product design before their launch in the market. Using a digital twin of a vehicle, a company can offer potential buyers the opportunity to explore the product, evaluate its new features, and compare it with previous designs. By using 3-D visual representations of cars, manufacturers can alter the features and gather input from customers before manufacturing the automobile.
Testing of the product: The utilization of a product's digital twin facilitates the evaluation of its quality and performance through virtual experimentation with diverse compounds and raw materials. This process serves to enhance the product's design and fine-tune its performance.
Employee training: Companies can establish a digital twin of a factory's infrastructure, allowing for remote training of workers without the physical equipment installation. For instance, a manufacturing company based in Europe can train their workforce in Mexico using a digital twin of the factory, even before the actual infrastructure is being set up in Mexico. This approach streamlines the hiring process and provides insights into the training requirements of new employees.
Productive maintenance: Digital replicas of machines and manufacturing equipment perform a crucial role in assessing maintenance requirements. To achieve this, digital twins rely on real-time data obtained from IoT devices and sensors within the manufacturing process. This data is utilized to detect recurring faults and identify their underlying causes, enabling more proactive and effective maintenance strategies.
Siemens' digital twin technology is assisting MobileDrive in improving Advanced Driver Assistance Systems (ADAS) 
Siemens Digital Industries Software declared that MobileDrive implemented an MBSE approach to accelerate its ADAS development. They are accomplishing this advancement by utilizing Siemen's revolutionary digital twin technology.
The systems model was subsequently employed in a virtual testing environment, enabling the MobileDrive team to monitor vehicles as authentic digital twins. This approach facilitated the prompt identification and resolution of issues related to software and systems during the earlier stages of development.
According to Winston Hsu, CTO at MobileDrive, the automotive sector is experiencing significant changes focused on enabling a more natural, seamless user experience. They have implemented advanced technologies and adopted collaborative relationships with trusted partners to achieve this goal.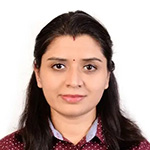 Rosy Behera
Author's Bio- Rosy Behera holds a bachelor's degree in Electrical and Electronics Engineering and now she is a content writer by profession. She loves to portray her thoughts and ideas with a nice command of words. Grabbing an audience with her creative write-ups is one of her biggest assets so far. Apart from writing, she is a certified "Odisi" dancer and has done Gardharva in Drawing, Painting, and Arts. She always explores new things through travel and is a big foodie.
PREVIOUS POST
Connected Car garnering popularity globally
NEXT POST
Exploring the Latest Developments and Applications Driving the Fire Truck Market
Avenue: Entire Library membership of Allied Market Research Reports at your disposal
Avenue is an innovative subscription-based online report database.
Avail an online access to the entire library of syndicated reports on more than 2,000 niche industries and company profiles on more than 12,000 firms across 11 domains.
A cost-effective model tailored for entrepreneurs, investors, and students & researchers at universities.
Request customizations, suggest new reports, and avail analyst support as per your requirements.
Get an access to the library of reports at any time from any device and anywhere.
Related Post