Explore How Yoga Business Is Evolving While Keeping Pace with the Current Scenario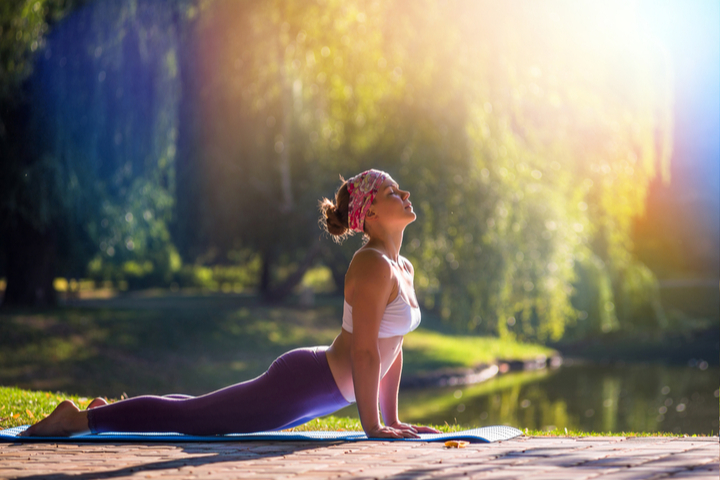 24 Nov
2021
Yoga holds significant importance in our lives indeed. The practice of yoga was originated in ancient India over 5000 years ago and has since spread throughout the world. But, in the past couple of decades, there has been a rapid increase in the popularity of yoga for a number of good reasons across the globe. A number of surveys have been conducted and it's revealed that around 250 million people all over the world happen to practice yoga on daily basis. At the same time, the perception of yoga has been possessed by different individual in a different manner. Most people have a common view point that yoga is all about asanas. In fact, In fact, by all means, yoga has been influenced as a replacement for physical fitness or visiting gym. But, the concept of true yoga is not only limited to physical exercises, but also involves spiritual practices that increases awareness about one's body, mind, energy and soul.
Yoga is treated as a therapy for numerous patients to cure multiple diseases and disorders. Thus, the growth of the yoga market is predominantly driven by the healthcare industry, followed by the sports sector, and even the rehabilitation institutes. Moreover, the outbreak of COVID-19 pandemic has led to rise in mental stress, anxiety and depression, which in turn, has given away the demand for yoga among individuals across the world even more. According to a report published by Allied Market Research, the global yoga market size is anticipated to register a significant CAGR from 2019-2027.
Yoga health benefits: -
In the pre COVID era, yoga was merely considered as a simple means to lose weight. Nevertheless, the pandemic has made people realize the real importance of practicing yoga. Here, it's worth mentioning that practicing yoga helps improve the quality of life you live. While improving balance, flexibility and mobility, it also makes your immune system stronger which is an essential requisite to fight against the coronavirus.
Practicing yoga also gives one the desired relief from chronic pain, reduces cholesterol and improves heart health. Cancer patients can experience the change by practicing yoga as it reduces certain cancer symptoms like nausea, vomiting, mood swing and tiredness. Moreover, it helps one relax their mind and provides a better sleep altogether. And, the fat that, yoga helps manage chronic stress has made people, especially those suffering from anxiety and depression, embrace yoga with much enthusiasm. They are also advised by the doctors to practice yoga on day-to-day basis.
Medical yoga therapy is a distinct and holistic approach that not only involves the patient's mind, body and spirit, but also takes his/her family and friends into consideration. A medical yoga prescription involves specific breathing techniques, calming postures, meditation, a healthy lifestyle routine, a healthy diet plan avoiding substances like tobacco, alcohol and drugs, and healthy sleep &mental support from family and friends. Though the recovery period through practicing yoga is quite slow and tough to achieve as compared to medication, it is worth the effort and investment.
Implementation of yoga in school: -
Providing yoga classes within the school curriculum can be an effective way to create awareness while helping students develop spiritual well-being, self-regulation, and realization about their body, mind, energy and soul. This in turn, can foster their SEL competencies such as self- management, responsible decision making, improved behaviors, relationship skills etc. An increased attention and concentration power among students can definitely have a positive impact on their cognitive and academic performance.
Evolution of hybrid fitness: -
Moreover, yoga industry has been adopting and evolving, keeping pace with modern times. Likewise, there are few fitness trends going on globally to make yoga more interesting and effective. New fitness hybrids such as roga, piloxing, yogalates have been quite popular for a while and have widened the scope immensely. Hybrid exercises always give more benefits out of less time as it combines the two very different and basic forms of workout in a single package and work on more muscles at once.
In the current scenario, yoga HIIT, also known as tabata yoga, has been found to be the latest trend. Though yoga HIIT is considerably tough for beginners, it is regarded to be the perfect complimentary pair and a very good exercise routine as it includes all three essential components of fitness like stretching, cardio and strength training. HIIT (High Intensity Interval Training) combined with yoga leads to more intensive cardio workout while stretching and lengthening the body. It helps burn more calories in less time, build more stamina along with functional strength, and target neglected muscles.
Yoga commercialization: -
Commercialization of yoga can either be a boon or bane. Eventually, yoga has been made as a product in the heavily marketed lifestyle of people. To cope up with the modern culture, the yoga is now moving toward the air conditioned compounds within fitness centers or delightful resorts. With such commercialization on board, it has become a big challenge to maintain the true authenticity of traditional yoga. Thus, it is suggested that one should always give a thorough check with the credibility of the institution they are opting for
Today, there are so many certified yoga instructors who are providing effective yoga training in more venues, in more styles. However, most of them today are distant from yoga's native roots. Moreover, there are plenty of diploma and graduation yoga courses available with online and offline platforms in many universities for the individuals interested to become future yoga trainers.
In the pre COVID era, yoga instructors rarely had a job security, nor were most of them earning a reasonable amount for living by working in fitness centers. On the contrary, the introduction of online yoga studios and virtual classes in this pandemic has now led to a great opportunity for the trainers to generate revenue through online, which in turn is boosting the yoga industry in more than one way. In a nutshell, the yoga market is now all set to offer huge business in the near future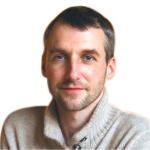 Alex Hillsberg
Chief editor of review team at FinancesOnline
Chief editor of review team at FinancesOnline Alex Hillsberg is an expert in the area of B2B and SaaS related products. He has worked for several B2B startups in the past and gathered a lot of first hand knowledge about the industry during that time.
PREVIOUS POST
Asia-Pacific becoming pillars for the growth of Global Baby Diapers Market
NEXT POST
Kids Smart Watches Have Become Overtly Popular- Explore the Scenario
Avenue: Entire Library membership of Allied Market Research Reports at your disposal
Avenue is an innovative subscription-based online report database.
Avail an online access to the entire library of syndicated reports on more than 2,000 niche industries and company profiles on more than 12,000 firms across 11 domains.
A cost-effective model tailored for entrepreneurs, investors, and students & researchers at universities.
Request customizations, suggest new reports, and avail analyst support as per your requirements.
Get an access to the library of reports at any time from any device and anywhere.
Related Post