Technological advancements continue to boost the clothing and accessory packaging-market
Today, besides being sold at the local flea markets, malls and on the street corners counterfeit clothing and accessories are bought online. The retail segment is developing fast, but unfortunately ensuring the growth of fake products. According to the "UIBM" consumer guide on fake clothing and accessories copied "Made in Italy "products result in the annual loss of over Euro 2 billion . Furthermore, this has had a negative influence on the manpower supply and leads to the loss of 20,000 jobs.
Likewise, the "US immigration and Customs Enforcement Agency "reveals that fake makes of famous brands now dominate the global counterfeit business. In addition the agency uncovers that the estimated value of the aforementioned business was over $600bn in 2010. Commenting on the fast growing counterfeiting market, "Trading Standards Service Manager", John McCrohan, at "London borough of Tower Hamlets" said "The scale of operations has got much bigger because we live in a global market and have a very open economy."
Apart from this, the availability of connected devices now offers buyers more power, helping them browse through a wide range of goods and compare their prices , independently . On the other hand, retailer would find it easy to reach out to their target audience across different geographical locations. But what often goes unnoticed are the threat posed by these technologies to the retail segment. Therefore to safeguard their intellectual property it's important for brands to explore anti-counterfeiting technologies that protect their brand image for years to come. A major breakthrough came to light with the introduction of a cutting –edge counterfeit –tackling system in 2013. Sarah Karmali at Vogue covered the invention of the THz-TDS by NPL in United Kingdom that aims at identifying counterfeit goods, which otherwise remains unseen to the human eye.
Additionally, another discovery "Trutag's microtags" came as a boon to face counterfeiters. The aforesaid microtags offers a protective layers that is resilient, covert and cannot be imitated. Trutag's microtags can be easily incorporated into a wide range of products depending on the way they are manufactured. Another new system worth mentioning is by Sweden's Chalmers University of Technology, Prof. Christian Müller. Prof. Christian Müller had developed a new system, which is completely designer-centric invisible pattern that is woven into any fabric.
Offering a future insight, Allied Market Research has published a report titled "World Anti-counterfeit Clothing and Accessories Packaging - Market Opportunities and Forecasts, 2014 – 2020." According to the report the anti-counterfeit clothing and accessory packaging market would observe a CAGR of 9.9 percent during the forecast period of 2014 to 2020.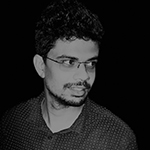 Akhilesh Prabhugaonkar
Author's Bio- Akhilesh Prabhugaonkar holds a bachelor's degree in Electronics Engineering from the reputed Vishwakarma Institute of Technology. He has a special interest in the fields of forensics, world history, international relations and foreign policy, sports, agriculture, astronomy, security, and oceanography. An ardent bibliophile and melophile, Akhilesh loves to write on topics of his interest and various other societal issues. This love for writing made him enter the professional world of content writing and pursue his career in this direction.
PREVIOUS POST
Asia-Pacific becoming pillars for the growth of Global Baby Diapers Market
NEXT POST
New Entrants Create A Strong Foothold In The Footwear Industry
Avenue: Entire Library membership of Allied Market Research Reports at your disposal
Avenue is an innovative subscription-based online report database.
Avail an online access to the entire library of syndicated reports on more than 2,000 niche industries and company profiles on more than 12,000 firms across 11 domains.
A cost-effective model tailored for entrepreneurs, investors, and students & researchers at universities.
Request customizations, suggest new reports, and avail analyst support as per your requirements.
Get an access to the library of reports at any time from any device and anywhere.
Related Post