Asia-Pacific becoming pillars for the growth of Global Baby Diapers Market
Allied Market Research published a report titled "Global Baby Diapers Market (Product Types and geography) - Size, Share, Global Trends, Company Profiles, Demand, Insights, Analysis, Research, Report, Opportunities, Segmentation and Forecast, 2013 – 2020." The study in the report anticipates the overall market to attain a value of $59.4 billion by 2020. The unique features of disposable diapers such as range of ergonomic sizes and shapes and ultra-absorbency made it the largest segment of the baby diapers market with a share of 66%. Re-usability and environment friendly characteristics of the cloth diapers would fuel up the market growth for the baby diapers.
Key market players are focussing on effective marketing strategies, which is increasing the business of numerous suppliers. Asia-Pacific is witnessing positive growth rate due to enhanced supply infrastructure, rising awareness and increasing purchasing power of the population.
Countries such as Canada and USA concentrate more on non-renewable source of energy to make disposable diapers. The production of such disposable diapers require ~20 pounds of chlorine, ~50 pounds of petroleum and ~300 pounds of wood. This has resulted into stricter governmental regulation for the global diapers market. Hence, manufacturers are looking for other green alternatives to manufacture market.
The report forecast the super absorbent disposable diapers to have the fastest growth in the overall market during the estimated period. With a 10% CAGR, Bio-degradable market would register a higher growth during 2012-2020.
India and China are the two most populated countries in the world. As compared to the ~13 crude births per 1,000 population in the U.S., India has a birth rate of ~21 crude births per 1,000 population, which makes it an attractive investment pocket for the foreign players. Additionally, factors such as growing awareness, enhanced infrastructure, favourable regulatory policies, increasing purchasing power are fuelling the growth of the market in the Asia=Pacific region.
Key players in the report are:
Procter & Gamble
Kimberly-Clark
SCA Hygiene
Hengan
Unicharm
KAO Corporation
SCA Hygiene Products
American Baby Company
Diapees and Wipees
Bumkins.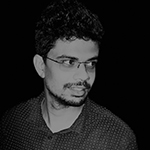 Akhilesh Prabhugaonkar
Author's Bio- Akhilesh Prabhugaonkar holds a bachelor's degree in Electronics Engineering from the reputed Vishwakarma Institute of Technology. He has a special interest in the fields of forensics, world history, international relations and foreign policy, sports, agriculture, astronomy, security, and oceanography. An ardent bibliophile and melophile, Akhilesh loves to write on topics of his interest and various other societal issues. This love for writing made him enter the professional world of content writing and pursue his career in this direction.
Avenue: Entire Library membership of Allied Market Research Reports at your disposal
Avenue is an innovative subscription-based online report database.
Avail an online access to the entire library of syndicated reports on more than 2,000 niche industries and company profiles on more than 12,000 firms across 11 domains.
A cost-effective model tailored for entrepreneurs, investors, and students & researchers at universities.
Request customizations, suggest new reports, and avail analyst support as per your requirements.
Get an access to the library of reports at any time from any device and anywhere.
Related Post