Explore the Types of Automotive Drivetrain and How They Work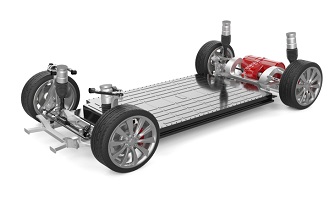 25 Jun
2020
Confused?? Having a tough time choosing an automotive drivetrain for your next purchase? Wavering between considering a rear-wheel drive or an all-wheel drive? Or, is it just that you happen to prefer a front-wheel drive above all? In the last few years, the automotive marketplace has come up with an array of different drivetrain choices, and quite obviously, they all work pretty differently.
Front-wheel drive, often termed as FWD, is a system that propels all its engine control into the front wheels. The engine and the powertrain are all placed and sited in the vehicle's front which, in turn, allows more space for passengers in the cabin. This kind of drivetrain comes with less convolution on board, as all of its modules are quite close to one another. It also makes sure that the user doesn't have to worry much about the maintenance outlays. In short, with a FWD vehicle in motion, one can actually expect constancy and dependability especially during the winter season. As the prime weight of the vehicle is zeroed in on the front driven wheels, it happens to jack up the traction. Nissan Altima and Toyota Camry are the two explicit examples of FWD vehicles.
Rear-wheel drive or RWD, on the other hand, is considered as the automobiles' standard driveline. A car with a rear-wheel drive systems defines an engine power that is concerted on the back wheels. This, in turn, brings out an effect that the vehicle is being couched down the street by the hindmost wheels. Nevertheless, experts don't advice for vehicles with RWD configuration for winter tows. Still, it's worth mentioning that most of these vehicles come up with some sort of stability control means that help overcome this drawback. In spite of this, RWD cars are often quite well-proportionate and they happen to dole out superior experience for driving enthusiasts. One can take the example of BMW 3 Series in this context.
Last but not the least; All-wheel Drive or AWD is considered as the most classy, elegant and modern pick among its other driveline counterparts. All the machineries in it are chock-full with fluid, and the advanced electronics in these vehicles make sure, the torque is perfectly transferred into the hoops, and the power is equally distributed to all the four wheels. So, there's practically no doubt that the AWD system would certainly give seamless experiences to the drivers.
According to Allied Market Research, the global automotive drivetrain technology market is expected to grow at a significant CAGR from 2019 to 2030. High-end advancement in technology and increase in sales of electronic as well as hybrid vehicles around the world are the major factors fueling the growth of the market. On the other hand, low economy scale of people and high purchasing & maintenance cost of electric vehicles are expected to curb the growth to certain extent. However, rise in the practice of adopting smart marketing schemes and tactics has almost downplayed the above factor and created multiple opportunities in the near future. To sum up, it can be stated that the market has started snowballing quite steadily, and in the next few years to come, it would proliferate yet more.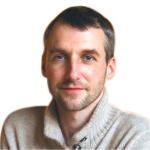 Alex Hillsberg
Chief editor of review team at FinancesOnline
Chief editor of review team at FinancesOnline Alex Hillsberg is an expert in the area of B2B and SaaS related products. He has worked for several B2B startups in the past and gathered a lot of first hand knowledge about the industry during that time.
PREVIOUS POST
Connected Car garnering popularity globally
NEXT POST
Autonomous Last Mile Delivery Initiates to Meet Delivery Demand amid COVID-19; Autonomous Vehicle Companies Offer Helping Hand.
Avenue: Entire Library membership of Allied Market Research Reports at your disposal
Avenue is an innovative subscription-based online report database.
Avail an online access to the entire library of syndicated reports on more than 2,000 niche industries and company profiles on more than 12,000 firms across 11 domains.
A cost-effective model tailored for entrepreneurs, investors, and students & researchers at universities.
Request customizations, suggest new reports, and avail analyst support as per your requirements.
Get an access to the library of reports at any time from any device and anywhere.
Related Post