Exploring Numerous Benefits of Green Façade Benefiting Urban Lifestyle and Economy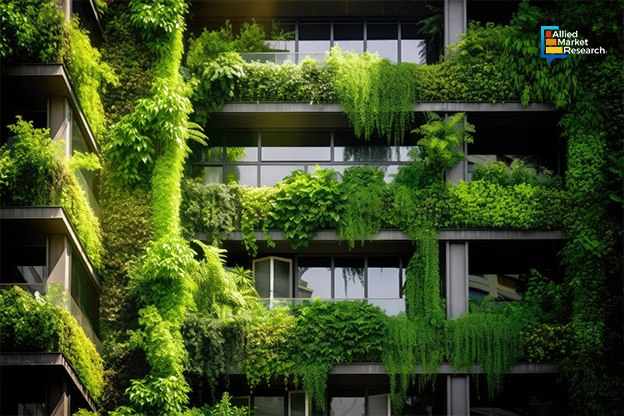 9 Nov
2023
In recent years, the concept of green building has gained the spotlight in the field of architecture and interior design owing to emerging environmental concerns. The Green fa├žade is an innovative approach that can significantly reduce heat waves and pollution in urban cities. The plants on the fa├žade act as significant parameters that can offer multitudes of benefits such as refined air quality, improved urban biodiversity, and energy conversation. Furthermore, a green fa├žade provides a better way of incorporating vegetation in modern buildings. This article briefs about the various benefits of green fa├žade and the contribution of leading companies shaping the global green fa├žade market.
Favorable benefits of green fa├žade:
Green fa├žades act as excellent solutions for offering a holistic environment inside and outside the boundaries of an urban house. With numerous economic and sustainable benefits, green facades play a major role in integrating nature into peopleÔÇÖs areas. They can be incorporated into commercial buildings such as schools, healthcare facilities, offices, and many others as well as in residential buildings to improve well-being and productivity.
In urban cities, the use of air-conditioning appliances and energy is at its peak, due to the increased heat generation by several industrial activities and the existence of heavy crowds. Green facades can significantly reduce the temperature of urban heat islands by absorbing heat, hence, insulating the buildingÔÇÖs shell. Both in summer and winter, green facades can help regulate cost-effective heating and cooling and enable urban cities to run with a sustainable economy.
Furthermore, green facades contribute a major role in improving the health and wellness of individuals, by improving air quality. Doctors often suggest exposing individuals and, especially children to greenery to reduce the risk of mental illness. Green facades can absorb carbon dioxide and other harmful gases and provide fresh air to individuals struggling with poor air quality in urban cities. Despite profitable benefits, green facades can be easily installed and maintained across different levels of buildings, beautifying and benefiting individualsÔÇÖ surroundings.
Mergers and acquisitions:
The green fa├žade market has made numerous strategic alliances between leading market players to foster competitive insights. A notable instance is the acquisition of Biotecture, a leading provider of living walls, by Mitie, a renowned British strategic outsourcing and energy services company. With this acquisition, the companies aimed to improve indoor workspaces by incorporating plants and transforming outdoor urban spaces to improve air quality and biodiversity.
Another example is the acquisition of Architectural Supplements, a leading North America-based provider of indoor and outdoor planters for architects, by GSky Plant Systems, Inc., a leading designer and producer of interior and exterior green walls. This acquisition would enable GSky to enhance its sales and marketing capabilities and embrace the growing demand for living walls including Versa Wall® and Versa Wall® XT systems.
To wrap up, green facades can be beneficial for human beings and society as they not only showcase natureÔÇÖs presence in this tech-driven urban economy but also offer numerous health benefits for individuals residing there. Moreover, the growing climate change and rising urban population may bolster the growth of the green fa├žade market in the coming years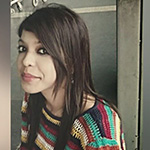 Koyel Ghosh
Author's Bio- Koyel Ghosh is a blogger with a strong passion and enjoys writing in miscellaneous domains, as she believes it lets her explore a wide variety of niches. She has an innate interest in creativity and enjoys experimenting with different writing styles. A writer who never stops imagining, she has been serving the corporate industry for the last five years.
PREVIOUS POST
Automation has a new meaning with Industrial Robotics
NEXT POST
Exploring the Uses of Hose Pipes Profiting Industries
Avenue: Entire Library membership of Allied Market Research Reports at your disposal
Avenue is an innovative subscription-based online report database.
Avail an online access to the entire library of syndicated reports on more than 2,000 niche industries and company profiles on more than 12,000 firms across 11 domains.
A cost-effective model tailored for entrepreneurs, investors, and students & researchers at universities.
Request customizations, suggest new reports, and avail analyst support as per your requirements.
Get an access to the library of reports at any time from any device and anywhere.
Related Post