Fog Computing to Complement Cloud Computing With Advanced Features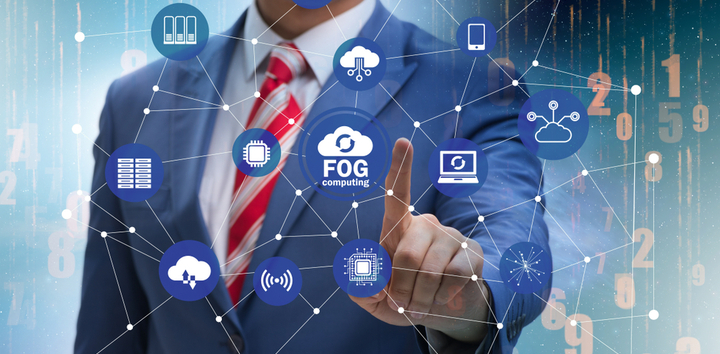 13 Oct
2020
Cloud computing has advanced the performance of applications and services. However, in terms of data transfer, it takes a longer time due to its increased latency. This may result in degrading the performance of latency-sensitive applications. In this case, the advent of fog computing has complimented cloud computing with reduced latency and enabling it to extend the inclusive reach of the cloud service near the data source.
The advancement in fog computing offers organizations with more option to process data, wherever it is required. Furthermore, it decreases the amount of bandwidth required for data transfer on the prolonged cloud computing technologies. Fog computing can be utilized in situations when there is no availability of any bandwidth connection to send data so that the generated data can be processed to close and access afterward. Moreover, fog computing ensures users' security in a fog network, for divided network traffic to cybernetic firewalls.
The main aim of fog computing is to ensure that time-sensitive data can be administered locally on a fog node without any requirement of sending it back to the cloud. Nevertheless, the cloud can still analyze and store any remaining data. Furthermore, fog computing offers a number of other advantages as well. Let's have a look at some of these-
Reduced latency and enhanced response time-
Reduced latency is the main advantage of fog computing, therefore, the data does not essentially require to be sent to the cloud for processing. In addition, some of the compute can also be performed closer to the data source for time-restricted services. Furthermore, the reduced network latency also benefits real-time applications by increasing its response time offering a greater overall experience.
Increased compliance and security-
Fog computing enables data that can exist locally instead of moving to the cloud. This results in increased compliance for specific business sectors. On the other hand, this factor also increases security as the specific sensitive data does not require to send to the cloud for processing.
Decreased cost of bandwidth-
Data can be administered locally without any requirement of sending to the cloud which further decreases less network bandwidth. In addition, as the number of IoT is increasing, this bandwidth saving could be substantial.
Surged speed and efficiency-
Utilizing local processing if you have a number of local IoT and users rather than using cloud services will escalate the overall speed and effectiveness of the service.
The advantages of fog computing are increasingly becoming the norm for most businesses. Furthermore, the reliance on fog computing is growing year on year. According to a report published by Allied Market Research, the global fog computing market is anticipated to grow significantly. The increasing adoption of smart devices to facilitate smart grids, smart buildings, smart cities, vehicle networks, and software-defined networks across the globe is the major factor driving the growth of the market. Furthermore, factors such as increase in IoT connectivity, machine to machine communication technology, and a rise in demand for connected devices among end-users are anticipated to propel the growth of the fog computing market.
The growing awareness regarding cloud software platforms among end-users and initiatives by the government bodies to fuel innovations and deployments in the fog computing market is leading the industry to grow. Nevertheless, a surge in investments for R&D to develop the cloud computing platform is anticipated to usher a number of prospects for the industry.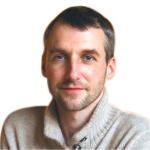 Alex Hillsberg
Chief editor of review team at FinancesOnline
Chief editor of review team at FinancesOnline Alex Hillsberg is an expert in the area of B2B and SaaS related products. He has worked for several B2B startups in the past and gathered a lot of first hand knowledge about the industry during that time.
PREVIOUS POST
Mobile Wallet Market- A Cashless facility making Big Cash!
NEXT POST
Augmented Analytics May Come Out as a Trump card for Various Business Verticals
Avenue: Entire Library membership of Allied Market Research Reports at your disposal
Avenue is an innovative subscription-based online report database.
Avail an online access to the entire library of syndicated reports on more than 2,000 niche industries and company profiles on more than 12,000 firms across 11 domains.
A cost-effective model tailored for entrepreneurs, investors, and students & researchers at universities.
Request customizations, suggest new reports, and avail analyst support as per your requirements.
Get an access to the library of reports at any time from any device and anywhere.
Related Post