Frozen Vegetables: A Convenient Solution For Nutritious And Healthy Diet
28 Jul
2020
The increase in demand and consumption of frozen vegetables has boosted the growth of the global frozen vegetable market. According to Allied Market Research, the global frozen vegetable market is expected to reach $38.84 billion by 2025, registering a CAGR of 5.0% from 2018 to 2025.
Rising demand for frozen vegetables amid a pandemic
Amid the pandemic, the popularity of frozen vegetables has Frozen vegetables are the vegetables that are kept and maintained below their freezing point to store and transport until its consumption. Frozen vegetables are an affordable and convenient alternative to fresh vegetables. Moreover, they are easier to cook and have a longer shelf life and the majority of the frozen vegetables are free of additives and preservatives.increased as people have been stocking up groceries for the near future. The increase in the purchase of frozen vegetables is expected to help the frozen food companies to develop a loyal customer base. This increase in the purchasing behavior of customers toward frozen vegetables is due to its convenience and longer shelf life than fresh vegetables. The sales for the frozen vegetables will continue to increase in the next few months and the category will attract new and previous customers who rely on easy to cook foods.
ITC to provide frozen vegetables during the pandemic
ITC, an Indian multinational conglomerate company, has started farm projects to fulfill the rising demand for packaged fresh frozen vegetables and fruits. S. Sivakumar, the head of ITC's IT business, has created an initiative called e-Choupal 4.0, which enables to connect the rural farmers via the Internet. The project involves 10,000 farmers from Madhya Pradesh. Due to the COVID-19, there is an increase in the inclination of the consumers toward food safety and hygiene which has increased in demand for packaged fresh as well as frozen vegetables. ITC procures the stock of fresh vegetables from farmers for its Farmland brand.
Frozen vegetables are nutritious as well as convenient
It is believed that the nutritional value of frozen vegetables is somewhat lesser than fresh vegetables. However, many dieticians beg to differ. It is observed that the nutritional value of frozen vegetables is similar to fresh vegetables or sometimes even higher. Furthermore, frozen vegetables are extremely economical as most of the time they are on sale.
There are various reasons for the rise in demand for frozen vegetables including changing lifestyles and food habits of people, the rapid increase in urbanization, and the dependency of people on readymade and convenient food. Moreover, advancements in freezing technologies have supplemented their demand even further. The adoption of frozen vegetables by several food manufacturers is increased as it helps to avoid food wastage. Frozen vegetables are convenient, affordable, and available year-round and have all nutritional quality which is fuelling the growth of the frozen vegetable market.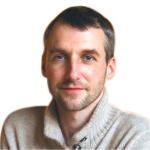 Alex Hillsberg
Chief editor of review team at FinancesOnline
Chief editor of review team at FinancesOnline Alex Hillsberg is an expert in the area of B2B and SaaS related products. He has worked for several B2B startups in the past and gathered a lot of first hand knowledge about the industry during that time.
PREVIOUS POST
Food Traceability Technology Market Shows Positive Signs for Investors
NEXT POST
Pea Starch: A Growing Industry Aimed To Offer Alternative To Traditional Animal Feed And Modified Starch
Avenue: Entire Library membership of Allied Market Research Reports at your disposal
Avenue is an innovative subscription-based online report database.
Avail an online access to the entire library of syndicated reports on more than 2,000 niche industries and company profiles on more than 12,000 firms across 11 domains.
A cost-effective model tailored for entrepreneurs, investors, and students & researchers at universities.
Request customizations, suggest new reports, and avail analyst support as per your requirements.
Get an access to the library of reports at any time from any device and anywhere.
Related Post