Pea Starch: A Growing Industry Aimed To Offer Alternative To Traditional Animal Feed And Modified Starch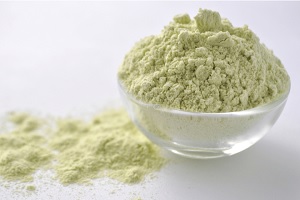 29 Jul
2020
Pea starch is carbohydrates extracted from peas and used in food and feed industries. They have quickly accepted as an alternative to fossil fuel in several chemical applications, owing to their biodegradable and renewable nature. Moreover, pea starch stability is used for enhancing crispness in eatables and various extruded snacks to improve volume.
According to Allied Market Research, the global pea starch market is expected to reach $544.7 by 2026, growing at a CAGR of 8.3% from 2019 to 2026. The increasing use of pea starch in various industries and consumers preference for seeking clean-label food products drive the market growth.
Pea starch: Alternative to modified starch
American Key Food Product has offered native pea starch as a clean label alternative to modified starches due to its high amyloses content. It is observed that pea starch when used gives ingredients better thickening and film-forming properties. Moreover, pea starch shows stability under high temperatures and shear similar to modified starches.
The use of pea starch is expected to increase as hot viscosity of it remains stable and low, which is an advantage in meat and cheese applications. Moreover, pea starch forms a gel at a lower usage level than other starches.
Use of pea starch as animal feed
Soybeans are the most popular animal feed due to its high protein content. However, increased use of soybeans is problematic as its cultivation inflicts huge environmental damage on the supplier countries. Thus, research was performed to find out alternative feedstuff that equals the nutritional value of soybeans.
During this research, peas were observed to be the best fit as it contains high amounts of protein and starch. The prime goal of the study was to improve the feed value of native feedstuff by thermal treatment and fermentation. Domestic legumes are observed to beneficial to agriculture and the environment while maintaining eco-systems in various ways. The study showed that legumes loosen the soil and restore nitrogen from the air, which is vital for plant growth.
The research showed the presence of some anti-nutritive ingredients in peas. However, the problem of anti-nutritive ingredients can be easily solved during the normal agricultural ensiling practices, making pea starch the most idea feedstock and better alternative to soybeans.
Increased investment in pea starch industry
Keeping in mind the growing popularity of pea starch in agriculture and other industries, major companies have invested in the pea starch industry. For instance, Cargill, prime food cooperation recently invested an additional $75 million in PURIS. PURIS is the largest North American producer of pea protein. This investment is expected to help PURIS increase production in Dawson and meet the demand for pea proteins and starches with the help of the company's integrated supply chain.
The increased awareness regarding the benefits of pea starch in the food industry and agriculture has boosted its demand. Moreover, recent researches portray the advantages of the use of pea starch instead of soybean, which further supplements its market growth. What's more, the increased investment of market players such as Cargill is expected to open new opportunities in the market.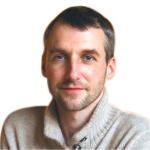 Alex Hillsberg
Chief editor of review team at FinancesOnline
Chief editor of review team at FinancesOnline Alex Hillsberg is an expert in the area of B2B and SaaS related products. He has worked for several B2B startups in the past and gathered a lot of first hand knowledge about the industry during that time.
PREVIOUS POST
Food Traceability Technology Market Shows Positive Signs for Investors
NEXT POST
Seafood Industry Witnesses Major Shift: Pandemic Forces Fish Farmers To Adapt To Digital World
Related Post