Future of Veterinary Software Lies with Automation and Cloud Technology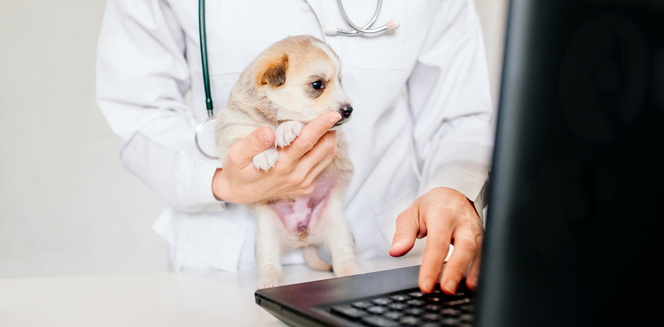 21 Sep
2020
It is hard to predict the future and even harder to know the upcoming advancements in cloud technology. The industry as dynamic as the cloud has the potential to revolutionize any sector across the globe and the veterinary field is no exception.
Over the last few years, the healthcare sector has been seamlessly integrated with advanced technologies such as CRISPR for the welfare of people. Now, we witness similar technological growth in the veterinary sector. This includes advancements in veterinary software. The industry of veterinary software has borrowed inspiration from other industries to offer better, faster, and more efficient services to customers.  
According to Allied Market Research, the global veterinary software market is expected to reach $2.08 billion by 2027, growing at a CAGR of 2027, growing at a CAGR of 6.1% from 2020 to 2027. That's because of an increase in companion animal ownership, surge in spending on animal health, and rise in adoption of cloud-based technologies. 
How veterinary software is helping customers?
Today, health records are going digital. However, when it comes to veterinary, doctors have to offer not only diagnosis but also treatment plans for the next few months. Although most of the cases are straightforward, in case of specialty cases, veterinary software could be of great help.
For instance, the software could prompt you to analyze other topics and medical instances based on medical records similar to the practice in cancer research in human healthcare. If the software is connected to all the latest medical research and case studies, it could help doctors to diagnose and treat more accurately. Such type of cloud functionality is unprecedented in the veterinary field. However, it would improve the speed of diagnosis immensely.
Apart from diagnosis, veterinary software can improve the overall retail experience. Maintaining the front desk is a tiresome job as staff members have to perform multiple jobs including scheduling patients, checking patients in and out, and reschedule appointments in case of emergency. What's more, delivering a smooth experience at the front desk is what clients remember and come back. However, veterinary software can offer a better retail experience by streamlining tasks, offering online check-ins, personalization for every client, and making the front desk a welcoming place.
What's the role of automation in the veterinary software industry?
Automation has made its way into the veterinary software market. There are several redundant tasks at a veterinary clinic that an algorithm can handle. For instance, staff members often analyze their data from veterinary software to strategize marketing campaigns and create reminders. In the future, automation could help to make marketing more organized, which is already taking place in other industries. Moreover, marketing automation and the advent of artificial intelligence could send personalized messages to clients based on their behavior and patient history. Veterinary software can from a marketing strategy different for every client based on the patient's age, breed, and health history. This could help staff members to focus on those tasks where a human touch is necessary.
Apart from this, veterinary software could help manage inventory similar to any other industry. If some medicines are in short supply, it can alert staff members to take necessary action. However, inventory management is not an entirely autonomous process. It depends on the data inputs and orders performed by employees.
The veterinary field has been following the footsteps of the human healthcare industry and incorporating veterinary software is just a beginning. In the future, cloud-based software would manage calendars, schedule surgeries, and minor procedures, maintain patient's health records, manage inventory, and much more.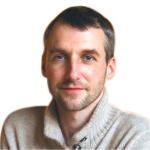 Alex Hillsberg
Chief editor of review team at FinancesOnline
Chief editor of review team at FinancesOnline Alex Hillsberg is an expert in the area of B2B and SaaS related products. He has worked for several B2B startups in the past and gathered a lot of first hand knowledge about the industry during that time.
PREVIOUS POST
Mobile Wallet Market- A Cashless facility making Big Cash!
NEXT POST
Use of Team Collaboration Software Has Hit the Roof- Explore the Reasons
Avenue: Entire Library membership of Allied Market Research Reports at your disposal
Avenue is an innovative subscription-based online report database.
Avail an online access to the entire library of syndicated reports on more than 2,000 niche industries and company profiles on more than 12,000 firms across 11 domains.
A cost-effective model tailored for entrepreneurs, investors, and students & researchers at universities.
Request customizations, suggest new reports, and avail analyst support as per your requirements.
Get an access to the library of reports at any time from any device and anywhere.
Related Post