Use of Team Collaboration Software Has Hit the Roof- Explore the Reasons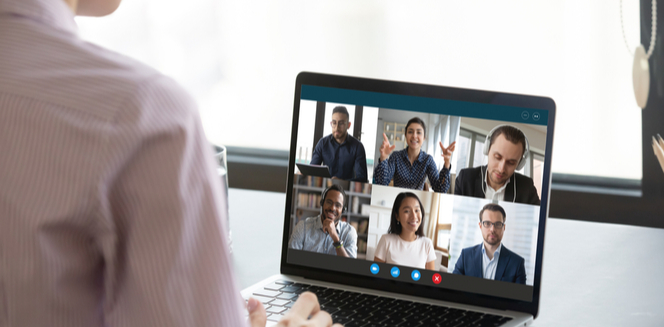 23 Sep
2020
In the last few years, applications that have made collaborative working within organizations easy and hassle-free have thrived in popularity in more than one way. Businesses, irrespective of their size and extent, have started taking recourse to economical ways to streamline their teamwork. And, there cannot be a better solution than team collaboration software that is exclusively designed to make business operations more secure and modernized. This software enables employees to work together on important projects via cloud-based platform regardless of their physical presence. It makes it much simpler for people to connect from anywhere in the world.
The main objective of team collaboration software is to perk up team communications to a level that positively impacts the profit margin of the organization. It also comes up with the potential to enhance the efficiency of the employees who are not necessarily recruited in the same office premise, and are working from different locations.
One common platform
Excess tools have often proved to be the most common point of dispute or conflict for many businesses. Tools with multiple functions are often bought, elapsed about, or not used to their full capacity. On the contrary, having a singular platform that is able to execute functions of other tools under a single jolt saves huge effort, time, and money indeed. With this technology on board, employees in the organization no more need to exhaustively log onto an array of different tools all the way through. Everything they require can be found right there in one single platform.
Real-time collaboration
With an array of employees working on a single project, it often becomes difficult to trail all the required changes and manage to work efficiently simultaneously. With team collaborating software, editing can be done by more than one person at a time and they can also keep a tab on all the changes in real time.
Heightens productivity
Also, with team collaboration software on board, employee productivity can be heightened up to a significant extent. Vital information and documents can now be recovered at a greater speed, aiding in the abatement of time which is generally spent on admin chores or hunting for files. Rather, resources can now emphasize on work that can be highly lucrative for the business.
Improved security
Potential security threats have now become one of the major concerns among business owners all over the world. Mainly those who tend to deal with huge amount of sensitive data are susceptible to the breaches and thus, putting money in cloud collaboration platforms has made it easier for them to lighten these apprehensions.  
According to Allied Market Research, the global team collaboration software market is anticipated to grow at a significant CAGR from 2020 to 2027.In a nutshell, collaborative technologies are a premium set of applications that are smartly woven together to make space for real time communication between
teams irrespective of their physical location. Increase in account of collaborative workspaces has worked as the prime factor propelling the growth of the market in several ways. This promising technology not only strives to assemble varied team work together, but also makes sure the individuals share their assigned tasks in real time. Here, it's worth mentioning that the rise of Covid-19 has substantially increased the trend of remote working and digitization. This, in turn, has impacted the team collaboration software sector positively. To conclude, it can be asserted that the demand for the tool has started mounting up no less than a jet's pace and with more and more enterprises utilizing the software, the market is expected to bloom yet more.
Ref links-
https://www.getflow.com/blog/team-collaboration-tools-benefits-and-limitations-fm
https://www.uctoday.com/collaboration/benefits-of-collaboration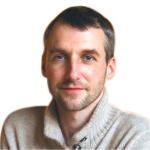 Alex Hillsberg
Chief editor of review team at FinancesOnline
Chief editor of review team at FinancesOnline Alex Hillsberg is an expert in the area of B2B and SaaS related products. He has worked for several B2B startups in the past and gathered a lot of first hand knowledge about the industry during that time.
PREVIOUS POST
Mobile Wallet Market- A Cashless facility making Big Cash!
NEXT POST
Benefits Of Using Cloud Computing Stack Layers In Businesses
Avenue: Entire Library membership of Allied Market Research Reports at your disposal
Avenue is an innovative subscription-based online report database.
Avail an online access to the entire library of syndicated reports on more than 2,000 niche industries and company profiles on more than 12,000 firms across 11 domains.
A cost-effective model tailored for entrepreneurs, investors, and students & researchers at universities.
Request customizations, suggest new reports, and avail analyst support as per your requirements.
Get an access to the library of reports at any time from any device and anywhere.
Related Post