Growth of E-commerce and Technological Advancements to Support the Future of Warehouse Robotics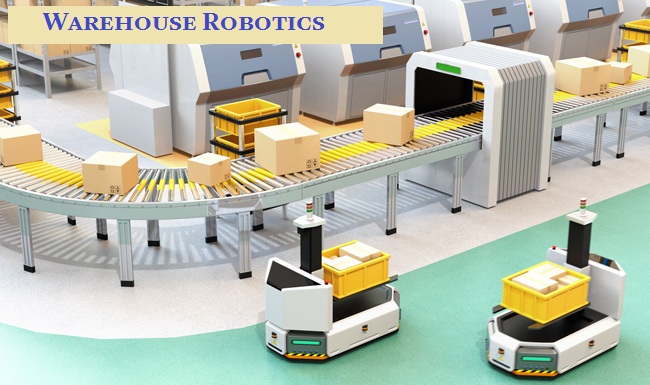 25 Oct
2021
Warehouse robotics plays a vital role in warehouse automation. It refers to the usage of robots, automated devices and specialized software to perform various functions in the warehouse.  With technological advancements, warehouses have started adopting robotics technologies that can enhance speed, efficiency and accuracy of tasks in the warehouse.
Current market scenario of the global warehouse robotics market:-
The outbreak of the COVID-19 pandemic led to the implementation of global lockdown, which gave way to temporary closure to almost all the retail stores around the world. This in turn, resulted to change a large number of consumer's buying habits from retail shopping to e-commerce. With the surge in demand for e-commerce shopping, the global e-commerce companies like Amazon, eBay, Walmart and others have had to make major upgrades in their warehouse infrastructure in order to maximize output.
According to a report published by Allied Market Research, the global warehouse robotics market size is anticipated to gain $5,186 million with a significant CAGR from 2017 to 2023. Mainly, the growth of the warehouse robotics market is driven by e-commerce enterprises, owing to the need for enhanced quality and reliability in warehouse operations. Some more factors such as increase in adoption of warehouse robotics by small and medium sized enterprises (SMEs), rise in demand for warehouse robots in the automotive industry, advancements in technology have also boosted the market to a great extent. In addition, the key market players have invested large amounts in the robotics domain due to the high demand.
Types of warehouse robotics technology:-
There are different types of warehouse robots that handle the countless tasks in e-commerce industry's day-to-day operations.
Cobotics: In this kind of warehouse robotics technology, a robot and a human work together complete a task or multiple different robots on several technical platforms and a human work cooperatively complete a process.
AGVs: An automated guided vehicle, or AGV, is an industrial portable vehicle used to transport goods in a factory or warehouse. It uses radio waves, cameras and lasers to navigate the designated paths installed in the floor.
AMRs: An autonomous mobile robot, or AMR, is far more flexible than AGV.  This type of robots can automatically make adjustments to meet the environment changes and production requirements and can perform multiple tasks at different locations.
AS/RS: Automated storage and retrieval system, or AS/RS, are a robotics technology made of a variation of computer controlled systems that automatically brings inventory in and out of storage locations. It is paired with factory management software that directs the operation process with precision, accuracy and speed.
Now-a-days, AMRs and AGVs are majorly used in almost all the large enterprises around the world. All of these innovations in robotics technology include warehouse management software, better sensors, response capability, artificial intelligence (AI), and machine learning. With this drift on board, the global warehouse robotics market is expected to gather he prospects and exponential growth in the near future.
Author's Bio - Suchita Gupta is an explorer, musician and content writer. While pursuing MBA, she found that nothing satisfies her more than writing on miscellaneous domains. She is a writer by day, and a reader by night. Besides, she can be found entertaining her audience on social media platforms. Find her on LinkedIn & Instagram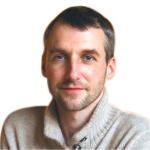 Alex Hillsberg
Chief editor of review team at FinancesOnline
Chief editor of review team at FinancesOnline Alex Hillsberg is an expert in the area of B2B and SaaS related products. He has worked for several B2B startups in the past and gathered a lot of first hand knowledge about the industry during that time.
PREVIOUS POST
Automation has a new meaning with Industrial Robotics
NEXT POST
Modular Construction: The Technique That Revolutionizes Construction Sector
Avenue: Entire Library membership of Allied Market Research Reports at your disposal
Avenue is an innovative subscription-based online report database.
Avail an online access to the entire library of syndicated reports on more than 2,000 niche industries and company profiles on more than 12,000 firms across 11 domains.
A cost-effective model tailored for entrepreneurs, investors, and students & researchers at universities.
Request customizations, suggest new reports, and avail analyst support as per your requirements.
Get an access to the library of reports at any time from any device and anywhere.
Related Post