Newly Launched IoT Security Solutions to be the Dawn of New Era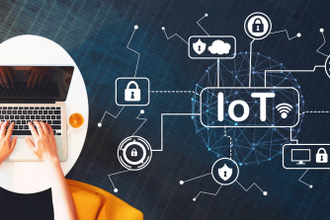 12 Feb
2020
We live in a hyper-connected era, which has reached far beyond its boundaries of innovations. The IoT has become mainstream nowadays. From connected cars to connected homes, smartphones to smart buildings, it has become easier to get connected with any device easily. However, along with a successful outcome, there comes a major responsibility for its security. As the number of interconnected devices increases the risks of its vulnerability increases as well. Every aspect including hardware, software, and connectivity are required to be secured for better performance of the IoT devices.
Apart from this, the convenience and opportunities offered by IoT devices also lead towards cyber threats. The easy connectivity with every hardware or software device can lead to being hacked by hackers, if not secured properly. However, IoT security solutions bring down the house of security threats. With the increase in IoT devices, the industry has also witnessed an increase in IoT security solutions. On the other hand, several companies have come up with their ground-breaking solutions to enhance IoT security. Following are some of the new launches.
New launches to bring more advancements throughout:
Companies to introduce new launches. BD soft, an IT firm and software developing company has launched the Akita IoT security device. The device has been launched in the Indian Market for smart homes and IoT devices. The device protects user privacy, and other smart home and IoT devices with Wi-fi connectivity against malware, hackers, botnet attacks, and crypto-jacking. The device works with three easy steps of the scan, block, and notification. According to the company, the military-grade security protection used in Akita scans regularly and examines strange behavior. Furthermore, machine learning and threat intelligence enable the device to recognize the practice of tracking and shut down the process without interfering with the network. Offering security 24x7, it also has a smartphone application. The device notifies if the threat is found. Following an easy installation, the devices offer you weekly information and enables security for all the IoT devices.
Following the same trend, another manufacturer of computer networking product, TP-Link has launched its new Homecare pro, powered by Avira IoT security solution. Avira is a German-based computer security solution provider. To improvise customer's experience as well as security, the TP-Link along with Avira developed the HomeCare Pro Security suite for smart homes. Avira's AI technology ensures deep antivirus experience. Moreover, the device offers continuous security for all IoT based home and other devices.
The increase in the use of IoT devices and awareness among the people has propelled the adoption of IoT security solutions. A report by Allied Market Research reveals that the global IoT security market is anticipated to reach $73.91 billion, by 2026. An increase in the adoption of IoT and BYOD trends and a rise in malware and phishing threats among the enterprises are the key aspects of market growth. On the other hand, the multiple advantages offered by IoT security solutions as well fuels the growth of the market. Moreover, advancements in traditional anti-virus systems and new authentication methods are expected to revolutionize the industry, in the coming years.
Reference:
gizbot.com
businesswire.com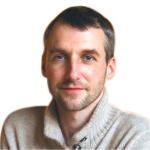 Alex Hillsberg
Chief editor of review team at FinancesOnline
Chief editor of review team at FinancesOnline Alex Hillsberg is an expert in the area of B2B and SaaS related products. He has worked for several B2B startups in the past and gathered a lot of first hand knowledge about the industry during that time.
PREVIOUS POST
Mobile Wallet Market- A Cashless facility making Big Cash!
NEXT POST
What Is Enterprise Agile Transformation And Why It Became Buzzword?
Avenue: Entire Library membership of Allied Market Research Reports at your disposal
Avenue is an innovative subscription-based online report database.
Avail an online access to the entire library of syndicated reports on more than 2,000 niche industries and company profiles on more than 12,000 firms across 11 domains.
A cost-effective model tailored for entrepreneurs, investors, and students & researchers at universities.
Request customizations, suggest new reports, and avail analyst support as per your requirements.
Get an access to the library of reports at any time from any device and anywhere.
Related Post