How Electric Ships Could be a Gimmer Hope for the Shipping Industry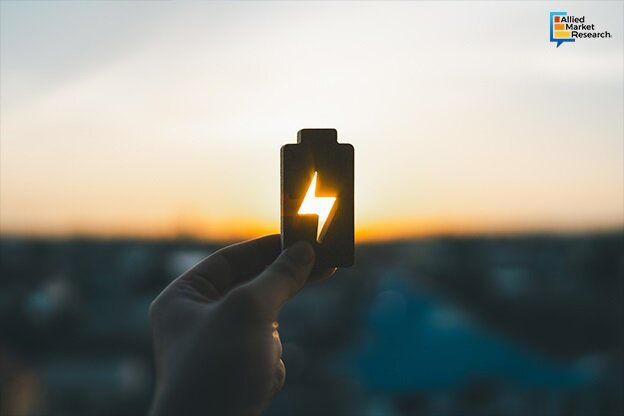 15 Nov
2023
The dependency of industries on fossil fuels has led to severe environmental hazards. Because of this, various industries have started adopting eco-friendly and sustainable practices to reduce harmful environmental impacts. In this context, the shipping industry is under high pressure to diminish its carbon footprint, as traditional marine vessels act as a vital source for emitting harmful greenhouse gases to the environment. It has fueled the emergence of electric ships with hybrid systems comprised of batteries, a combination of diesel engines and electric motors, or completely electric systems. This article includes vital elements of driving the electric ships market, including innovative product launches and strategic alliances among leading companies in the industry.
Beneficial advantages of electric ships:
The transportation of the world's commodities mainly relies on ships. Recently, in the conference meeting held at the United Nations on Trade and Development, it was found that transportation through oceans will continue to rise in the coming years significantly. The news has leveraged the demand for electric ships in the shipping industry. Apart from being environmentally friendly, electric ships offer numerous other benefits. Traditional ships powered by fossil fuels emit a remarkable quantity of harmful gases into the air, contributing to poor air quality and health conditions for the people residing near ports or shipping lanes. However, electric ships can act as a robust alternative to minimize harmful emissions and potential health risks, hence, satisfying the legal requirements for decarbonizing transportation across the globe. 
Furthermore, electric ships can be effective in reducing noise pollution as well compared to traditional ships run with combustion engines. The electric engines function at a much lower frequency, enabling a less disruptive and quieter mode of transportation. Additionally, these engines possess lower maintenance costs as they do not need oil, filters, or lubricants. Nowadays, as energy efficiency is a major concern across several industries, electric ships can consume less energy and offer reduced operational costs compared to traditional ships. On the contrary, electric ships can not only be used for transporting goods, but they can also serve other purposes such as carrying passengers in short-haul ferries, cargo vessels, and other huge sea-root vessels. 
The electric ships market is witnessing significant growth in the coming years owing to the stringent environmental regulations and the increasing deployment of hybrid engines in ships meant for transporting goods to reduce operational costs. Based on propulsion type, the hybrid segment is expected to hold the lion's share by generating a revenue of $11,999.4 million over the estimated timeframe from 2022 to 2023. Based on country, Africa is predicted to manifest a stunning CAGR of 21.9% over the forecast period.
Product launches:
Owing to the growing demand for electric ships running with portable batteries, several leading market players have come up with innovative product launches. A notable example is the launch of a 700 TEU electric container ship by COSCO Shipping Development, a leading China-based container manufacturing company, to serve a 1000 km route up and down in the Yangtze River. This 10,000 dwt ship is designed to be powered by 36 portable batteries and has two 900 kW main propulsion engines. 
Another suitable instance for promoting the use of electric ships is the launch of Sparky, a totally electric tugboat for the Ports of Auckland (POAL), by Damen Group, a leading Dutch shipbuilding, defense, and engineering company. This powerful tug comprises of 70-tonne bollard pull and can move the largest vessels and act ideally in the unique and clean Pacific Ocean ecosystem.
In summary, the continuous development of advanced and innovative electric ships is expected to be a shining hope for a more sustainable future. Furthermore, the rising popularity of fully automated electric ships is anticipated to bring lucrative growth opportunities for the electric ships market.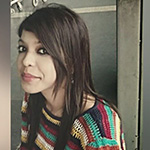 Koyel Ghosh
Author's Bio- Koyel Ghosh is a blogger with a strong passion and enjoys writing in miscellaneous domains, as she believes it lets her explore a wide variety of niches. She has an innate interest in creativity and enjoys experimenting with different writing styles. A writer who never stops imagining, she has been serving the corporate industry for the last five years.
PREVIOUS POST
Connected Car garnering popularity globally
NEXT POST
Self-Driving Trucks: Transforming the Automotive Sector
Avenue: Entire Library membership of Allied Market Research Reports at your disposal
Avenue is an innovative subscription-based online report database.
Avail an online access to the entire library of syndicated reports on more than 2,000 niche industries and company profiles on more than 12,000 firms across 11 domains.
A cost-effective model tailored for entrepreneurs, investors, and students & researchers at universities.
Request customizations, suggest new reports, and avail analyst support as per your requirements.
Get an access to the library of reports at any time from any device and anywhere.
Related Post