IoT Monetization to Ensure Flawless Incorporation of Customers with Enterprises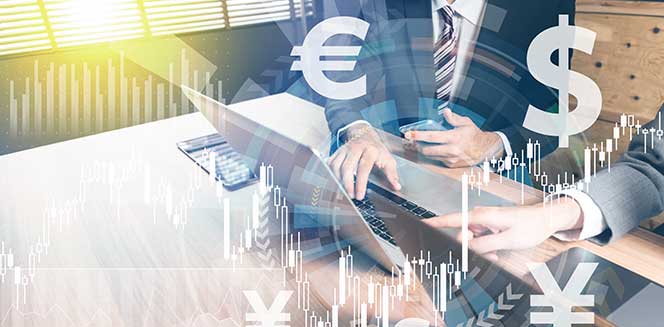 3 Jun
2019
Internet has successfully integrated with our day to day chores. The rapid growth of internet has helped us in making a smart environment with smart devices, smart houses, and smart cars. As the internet advances, it offers new opportunities for its users. Basically, Internet of Things (IoT) is an ever-growing network of physical objects. IoT features an IP address for smooth internet connectivity and flawless communication between internet-enabled devices or systems and smart objects. Â The main entities that take advantage from monetizing (IoT) are consumers, governments, and businesses. The consumer domain experiences the benefits of IoT as means of convenience in transport or connectivity. The government can integrate IoT with their defense system, infrastructure, healthcare, and security. Business domain takes advantages of IoT for digitalizing their corporations. Several IoT devices used in companies are agriculture, food, oil extraction, and energy utilities.
Mike Fallon, the Director of the IoT transformation advisory practice at PTC, has offered an insider on the IoT monetization market. According to him, more companies apply technology to internal processes so that they can gain operational efficiencies and -profits with ease. But they fail to understand that the process of cutting internal costs to generate revenue from IoT requires different mindset.
He opined that the company's efforts become useless if the focus is on capturing the valuable customer data via IoT, instead of pushing the service to the user. He termed this process as "inside-out thinking." He advised that the companies should advance by considering the perspective of the customer. The company should primarily address issues such as if the customer will use the service or how much the product should be priced. 
Companies that prioritize the financial aspects for IoT monetization will not reach its expected targets. IoT demands higher level of growth by connecting to the customers. By increasing the customer experience, the knowledge about the product can be enhanced. Furthermore, it can offer insights on how a customer uses these products, how they can improve their services, and what the challenges a customer faces while using those products. This improves the experience of the customer that results in the growth of the company.
Telit is one of the top global enablers of the internet of things. It has taken an initiative to develop a new technology called as Telit OneEdge. This technology increases the IoT deployments along with reducing the time taken to monetize the digitalization of businesses. This advanced software offers solution for the upgraded Telit's cellular LPWA IoT modules. This software is secure, integrated, easy to use, simplifies design dramatically, and manages and deploys IoT product solutions.
Many technologies are being developed for the advancement of IoT platform. OneEdge, is a high-tech technology, that can easily solve challenges related to scalability, incorporation, costs, and managements. These solutions greatly help the enterprise and their customers facing problems while implementing IoT monetization to their business.
Some of the functions of OneEdge can be listed as follows:
It ensures that each device has enough data firmware by managing the data and cellular systems of the connected devices.
To efficiently operate the product automatically, making it simple and secure. It also reduces the initial cost for deployment.
Security built-in at point of manufacture
It offers layers of security from the module through cellular transport until the information is delivered to customer.
SIM-less cellular subscription management
It directly integrates the LPWA module by identifying the subscriber through the user's sim and provide reduction in complexity and cost for IoT deployments.
Simplified enterprise integration
It enables a smooth integration of IoT solutions in to the systems of customer enterprise and other business-related process that extract and consume information from device data.
It offers different ways to normalize data and assign logic of devices. It automatically simplifies the essential tasks of receiving and sending data and efficiently managing cellular connections between clouds, devices, and other enterprises.
Various companies have started upgrading their technologies to keep up with the advancing world. One of the examples of such upgrade is internet of things (IoT). After exhaustive research, Allied Market Research has estimated that by 2025, the IoT monetization market will reach up to $136 billion. This market will advance in the markets including retail, health care, transportation, automotive, and others. Statistically, IoT monetization market has a huge potential. The growth of this market is directly depended on how a company or an enterprise implement and use technologies in this market. Ranjan Singh
Research Analyst at Allied Market Research
Ranjan has over 4 years of experience in market research and consulting across multiple domains which include technology, FMCG and durable consumer goods, heavy machinery, and automotive. He has hands on expertise in predictive and exploratory research projects for studying regional and global demand potential, market estimation & forecast, perceptions; analyzing macro and micro markets in terms of key gaps and opportunities. Ranjan is part of multiple consulting as well as syndicated report assignments and is actively involved in all the stages of project completion from planning, execution to delivery as per clients' satisfaction.
PREVIOUS POST
Mobile Wallet Market- A Cashless facility making Big Cash!
NEXT POST
Innovative Approaches & Products to Bring New Vigor in the Encryption Software Industry
Related Post