Land Down with Your Child in a Children Entertainment Center Next Time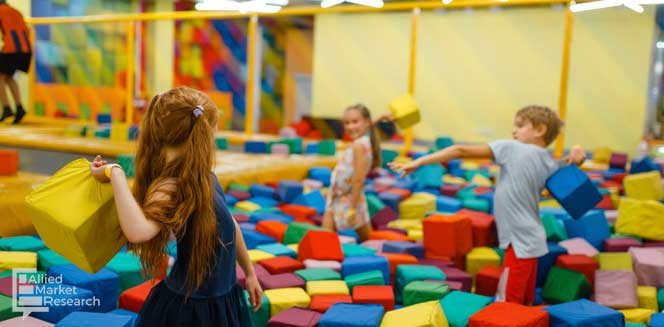 20 Jan
2020
Raising children is one of the most difficult and amazing tasks at the same time. It involves a lot of dedication and care. But since the world is full of self-servile narcissists, it's difficult to offer a little time to our little ones even. On the other hand, the growing craze of digitization all over has wrapped even the toddlers with its attractive gaming technology. Gone are those days when parents were too devoted to their children and children played happily under a tree.
Parenthood, however, demands a lot from you, and you must fulfill every bit of this beautiful responsibility. One of the major concerns under this responsibility is our children's proper entertainment. Since our hectic lifestyle doesn't offer much time with the bundle of joys, switching to children entertainment centers once or twice a week sounds enthusiastic for both of us. Children's entertainment centers have been amongst the best places to hang out with our children. It has proven to provide a safe, colorful, and clean environment for our children.
Children's entertainment centers offer a variety of amusement options including soft play areas, indoor gaming systems, children's rides, machine-based games, video games, as well as games based on virtual and augmented reality. Other than this, it offers a lot more to keep our children engaged for hours and make them learn things that we are unable to teach them practically. Other than this, there are more benefits of these entertainment hubs. Some of its advantages are listed below:
Makes children more active and healthier: The entertainment centers offer a variety of playing games that makes the child active both physically and mentally.
Develops social skills: Children's entertainment centers are best to grow social skills in our child. It increases their confidence and helps them to interact with others. Playing games with other children helps to understand small concepts of life such as winning and losing.
Safe and secure for our child: When it is about playing, safety and security is all that we seek for. Children's entertainment centers are completely secured and safe for them to play and have enough fun.
Rainy outside, fun inside: Parents are afraid of their child playing while it is raining outside, even too cold or too hot outside makes it a concern. However, children's entertainment centers offer the same amount of fun and enjoyment regardless of weather, leaving parents stress free.
Parties and celebrations over here: Every first thing of our child brings excitement, say it's her first walk, word or birthday. Children's entertainment centers provide facilities and arrangements to add up more fun in your celebrations. Moreover, children's entertainment centers are the best venue for children's party arrangements.
Children entertainment centers are enhancing their services by involving both entertainments as well as education. The trend of edutainment has been adopted in various child care centers to grow their knowledge along with entertainment. Furthermore, children's entertainment centers are the best option for those parents who are occupied with their work and have a little time left for their child. In recent years the children entertainment centers have witnessed progress and are still developing. Allied Market Research, reveals that the global children entertainment centers would manifest a CAGR of 8.4% from 2019 to 2026. Continuous launch of children's entertainment centers and more involvement of family activities is a major factor fueling the growth of the market. Children entertainment centers have become a complete package of fun, entertainment, and education. So, what else do you think is better to hang out with your child, than these entertainment hubs?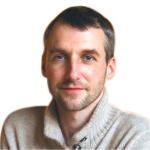 Alex Hillsberg
Chief editor of review team at FinancesOnline
Chief editor of review team at FinancesOnline Alex Hillsberg is an expert in the area of B2B and SaaS related products. He has worked for several B2B startups in the past and gathered a lot of first hand knowledge about the industry during that time.
PREVIOUS POST
Mobile Wallet Market- A Cashless facility making Big Cash!
NEXT POST
How Telecom Industry Is Benefitted by Data Analytics
Related Post