Novel Bridge Construction Activities to Transpire in Pursuit of Infrastructure Developments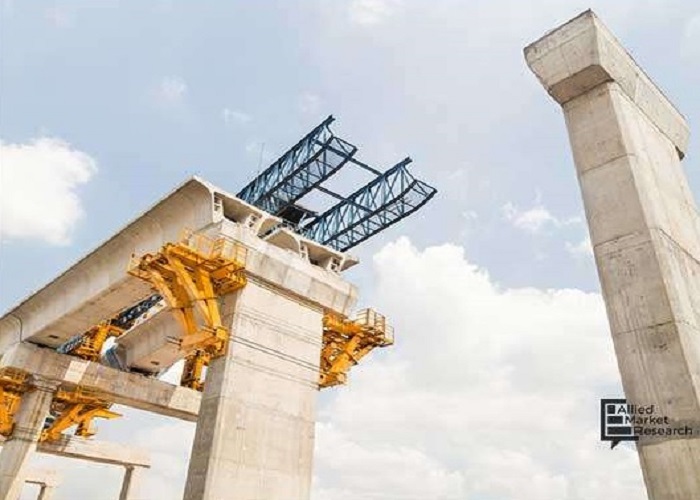 8 Aug
2020
Infrastructure funding has witnessed to be grown in recent years, as countries started focusing on developing infrastructure. On the other hand, growing urbanization is resulting in an increasing number of vehicles. And therefore, almost every nation is dealing with high demand for bridge construction. Furthermore, as an economic prospect, bridge construction plays a very crucial role. Not only it creates a route over a physical obstacle but also connects different aspects of the country.
The bridge construction industry is also getting advance by involving technologies. As with the improved technologies the time and cost have been reduced for bridge construction. Also, the government bodies in most of the countries are initiating and investing for bridge construction. In addition, several construction firms are working on county improvement projects to rehabilitate the old bridges. Recently, Oklahoma, in the US, has set a plan to replace or rehabilitate around 313 bridges on the county system. The Oklahoma Transportation Commission sanctioned nearly $880 million for County Improvements for Roads and Bridges (CIRB) plan.
Infrastructure development plans are also focusing on bridge construction to enhance ways of transportation. Planning for the world's highest railway bridge construction has taken place in Jammu & Kashmir, India. According to a report published by metro rail news, a railway bridge would be constructed over river Chenab, to connect the valley with the rest of the parts of the country by 2021. The Kashmir valley is anticipated to get its first train by the end of the year 2022.
Bridge construction and rehabilitation projects are rising across the globe. And, therefore, the market players are leading to adopt different strategies in order to expand businesses. Also, the companies are merging together to enhance services and project works. Lately, an Indian leading ship engineering firm Garden Reach Shipbuilders & Engineers has collaborated with Portuguese construction solutions provider BERD. The collaboration aims for constructing next-generation modular bridges solutions for Military and Civil use. Furthermore, the memorandum of understanding (MoU) has been signed during an event of the Ministry of Defence. The collaboration has also offered a chance for expanding their businesses globally.
The expenditures on infrastructure development have been increased in recent years. On the other hand, through economic and political aspects as well, bridge construction has been given major importance. Furthermore, according to the world economic forum, the growth in the number of cars is anticipated to hike by 2040. Which, for a fact would also increase the demand for bridge construction. According to a report published by Allied Market research, the global bridge construction market is anticipated to reach $1,212.6 billion by 2027. The major factors that contribute to the growth include recovery in the construction industry and an increase in the number of vehicles. In addition, the surge in the inflow of investments to improve transport infrastructure further fuels the market growth.
The rising government initiatives and economic growth in developing economies have also augmented bridge construction activities. Moreover, the improvement in technology including Geosynthetic Reinforced Soil–Integrated Bridge System (GRS–IBS) and reduce associated costs enhances market opportunities.
Bridge construction has been through a number of advancements in recent years. It has also involved automation to further boost the construction activities. Moreover, with further developments, technological advancements, and initiatives for infrastructural developments, the market would usher a number of opportunities in the coming future.
Reference:
https://www.roadsbridges.com/oklahoma-updates-county-improvements-roads-and-bridges-plan
http://www.businessworld.in/article/India-s-Garden-Reach-Shipbuilders-Engineers-Ties-Up-With-Portugal-s-BERD-For-Building-Next-Generation-Modular-Bridges-Solutions/10-02-2020-183834/
https://www.metrorailnews.in/worlds-highest-railway-bridge-over-chenab-in-jk-to-be-ready-by-2021/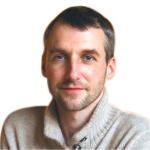 Alex Hillsberg
Chief editor of review team at FinancesOnline
Chief editor of review team at FinancesOnline Alex Hillsberg is an expert in the area of B2B and SaaS related products. He has worked for several B2B startups in the past and gathered a lot of first hand knowledge about the industry during that time.
PREVIOUS POST
Automation has a new meaning with Industrial Robotics
NEXT POST
Innovative Launches and Partnerships to Instill the Assurance for Paramount Smart Packaging Solutions
Avenue: Entire Library membership of Allied Market Research Reports at your disposal
Avenue is an innovative subscription-based online report database.
Avail an online access to the entire library of syndicated reports on more than 2,000 niche industries and company profiles on more than 12,000 firms across 11 domains.
A cost-effective model tailored for entrepreneurs, investors, and students & researchers at universities.
Request customizations, suggest new reports, and avail analyst support as per your requirements.
Get an access to the library of reports at any time from any device and anywhere.
Related Post