Why Gluten-Free Products Have Gained Popularity among Individuals Globally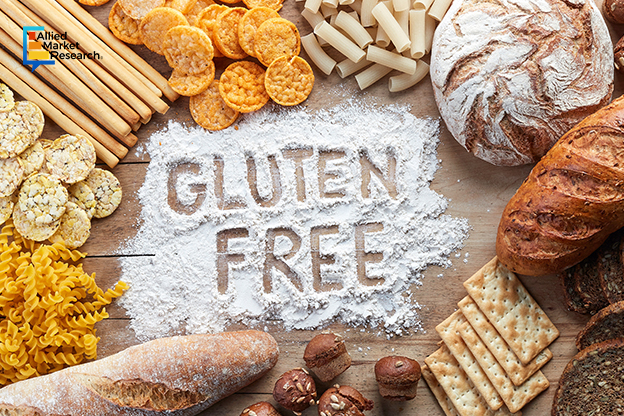 11 Nov
2023
In the last few years, gluten has taken the spotlight in discussions about health and nutrition. It becomes essential for some individuals to avoid gluten-rich food underlying severe health conditions such as celiac disease or gluten sensitivity. Gluten-free food includes consuming food that does not contain gluten, a protein found in several cereals and grains. Such food items include fruits, vegetables, meat, eggs, and some processed foods such as gluten-free bread or pasta. Nowadays, gluten-free food has become a necessary lifestyle choice among individuals owing to its numerous health benefits. This article delves deep into the vital elements driving the gluten-free products market such as innovative product launches by leading companies. 
Profitable health benefits of gluten-free products:
People suffering from a gluten allergy should follow a gluten-free diet, however, there are plenty of other reasons to adopt gluten-free food. Individuals feeling fatigued after consuming gluten-filled meals can observe a significant rise in energy levels by avoiding such food. Regular intake of gluten-rich food can lower iron levels and other nutrients, keeping the human body from running. However, consuming gluten-free foods enables individuals to absorb more nutrients and promote energy levels. 
Many individuals are unaware of the various symptoms caused due to gluten-sensitive digestive systems. If individuals face bloating, gas, and fatigue daily, they might be suffering from gluten sensitivity. Impaired digestion, lack of nutrition, and reduced energy can badly impact individuals' overall metabolism. Gluten-free products can eliminate these stressors and enhance the nutrient-absorbing capability of the human digestive system to boost overall metabolism. 
Furthermore, gluten-free products also provide better alternatives for processed food and help individuals get rid of consuming unhealthy foods. For instance, food researchers found that Moringa and sourdough bread could be a safe and beneficial option for healthy and celiac populations. Such breads can act as healthy staple food, improving the functional properties of bread with enhanced protein digestibility. 
The gluten-free products market is experiencing striking growth owing to the increasing dependency on gluten-free ready meals and effortless food among working women. Based on the product, the gluten-free chocolate segment is expected to hold the biggest market share in terms of revenue, generating $1,757.9 million from 2022 to 2032. Based on country, the South Africa gluten-free products market is predicted to manifest the fastest CAGR of 10.8% over the analysis timeframe from 2023 to 2032. However, Saudi Arabia is predicted to gain the second position in terms of growth, with a CAGR of 10.3% over the estimated period. 
Product launches:
To cater to the growing demand for ready-to-make gluten-free products among individuals globally, several leading market players have undergone beneficial product launches. A notable example is the launch of the first retail line of products by Gluten Free Easy, a leading woman-owned company. The line of products includes bread dough, pizza dough, pastry squares and sheets, pita dough, and many others that enable individuals to enjoy their favorite food more healthily. 
Another example is the launch of a wide range of convenient food gluten-free products such as milk biscuits, ragi peanut butter, upma, noodles, and many other food items by APEDA (Agricultural & Processed Food Products Export Development Authority) to help working women struggle to provide nutritious food their family members.
In conclusion, the increasing demand for gluten-free products among individuals suffering from celiac disease and increasing cases of gluten intolerance may foster the growth of the gluten-free products market in the forthcoming years. Moreover, the growing penetration of gluten-free products at convenience stores, pharmacies, and specialty stores to grab people's attention may drive the market's growth to new heights.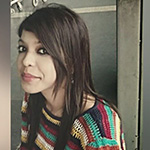 Koyel Ghosh
Author's Bio- Koyel Ghosh is a blogger with a strong passion and enjoys writing in miscellaneous domains, as she believes it lets her explore a wide variety of niches. She has an innate interest in creativity and enjoys experimenting with different writing styles. A writer who never stops imagining, she has been serving the corporate industry for the last five years.
PREVIOUS POST
Food Traceability Technology Market Shows Positive Signs for Investors
NEXT POST
Jelly Pudding: A Trending Dessert with Nutritional Benefits
Avenue: Entire Library membership of Allied Market Research Reports at your disposal
Avenue is an innovative subscription-based online report database.
Avail an online access to the entire library of syndicated reports on more than 2,000 niche industries and company profiles on more than 12,000 firms across 11 domains.
A cost-effective model tailored for entrepreneurs, investors, and students & researchers at universities.
Request customizations, suggest new reports, and avail analyst support as per your requirements.
Get an access to the library of reports at any time from any device and anywhere.
Related Post