Product Launches and Acquisitions to Pave the Way for Big Future of Tile Grouting and Adhesive Solutions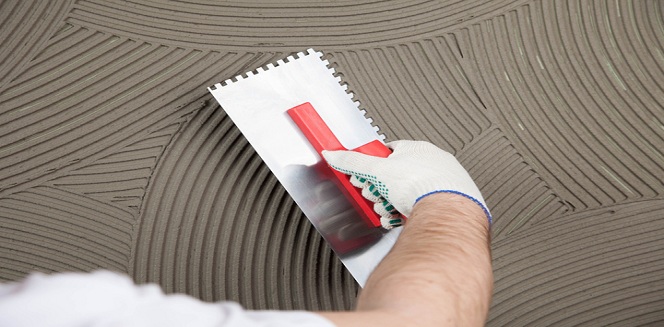 10 Feb
2020
After ruling for years, the construction industry has found a replacement for cement, for tiles installation. The grout and adhesive solutions have caught the fancy of many dealers and builders. Cement is quite strong for holding bricks, however, when it is about fitting the tiles, it offers a little less than its quality. In several cases regards to cement, it has been observed that either the tiles got loose, or emerged out. However, grout and adhesive for tiles prove to be extremely strong. It can hold the tiles firmly for decades. In addition, grouts and adhesive can be laid down evenly as compared to cement. The uneven granules of cement, sometimes lead to creating a hollow space during fixing a tile. Due to this space, the tile can easily break. Another major reason to opt for grout and adhesive is its easy use. The solution comes prepared and in ready to apply form, which saves a lot of time and effort. Also, compared with the benefits offered, it is quite affordable.
Owing to benefits the market players are adopting new strategies. The market is on the edge of expansion with innovative product launches. The companies are taking initiatives to offer convenient products, with easy functionality, and improved quality. On the other hand, the acquisition has become another major step to fuel the growth of the market. To unlock the potential and expand the brand and leadership, companies are participating in acquisitions. These strategies are influencing the market to grow. Also, ample of activities have been performed by the market players, recently. Following are some of the latest activities in the global market:
Companies are leading to new and innovative product launches. One of the leading electrical connection and protection solutions provider nVent Electric plc has recently announced its partnership with MAPEI, a leading grout and adhesive provider. The association aims to develop MAPEI Mapeheat floor heating products, under nVent NUHEAT brand's electric floor heating technologies, for U.S flooring channel. The product line includes mat, membrane, cable, thermostats, thermo connect, thermo touch, and thermo basic. The product range is appropriate for use with tile, laminate, stone, engineered wood, and luxury vinyl floors. The news has been announced in the International Surface Event in Las Vegas, Nevada. Earlier than the U.S, the range of products has been introduced in Canada.
Other than product launches, the market players are focusing to strengthen their product portfolio with acquisitions. Recently, Celanese Corporation, a chemical and specialty materials company along with Nouryon announced the treaty for Celanese to acquire Nouryon's dispersible polymer powders business. The redispersible polymer powders business is offered under the Elotex brand. Furthermore, the acquisition includes Nouyron's global production amenities for redispersible polymer powders in Europe and Asia, all products covered in Elotex portfolio, and client agreements, commercial facilities, and technologies, worldwide. Celanese aims to expand its product portfolio as well as production facilities into a global acetyl chain to meet the global demands of the product.
Cement has served the industry for a very long time. However, for several reasons it is proved a little less. On the other hand, with more advancements and innovations, the companies are initiating to bring new and more reliable solutions that also include grout and adhesive solutions. Furthermore, with the release of new products and further innovations, the industry is witnessing a positive growth. According to research by Allied Market Research, the global tile grout and adhesives market is expected to witness a growth rate of 6.8% between 2019 to 2026. An increase in the acceptance of thermally treated tiles, growth in trend of outdoor amusing area amid residential users, and a rise in residential and non-residential construction activities are the key factors that propel the growth of the market. Other than this, the increase in importance of using low VOC grout and adhesive is anticipated to offer worthwhile opportunities to the market, in the coming years.
Reference links:
https://www.businesswire.com/news/home/20200130005400/en/Celanese-Acquire-Nouryon-Redispersible-Polymer-Powders-Business
https://www.businesswire.com/news/home/20200129005028/en/nVent-MAPEI-Introduce-Mapeheat-Floor-Heating-Products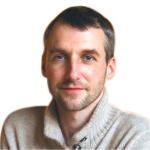 Alex Hillsberg
Chief editor of review team at FinancesOnline
Chief editor of review team at FinancesOnline Alex Hillsberg is an expert in the area of B2B and SaaS related products. He has worked for several B2B startups in the past and gathered a lot of first hand knowledge about the industry during that time.
PREVIOUS POST
Automation has a new meaning with Industrial Robotics
NEXT POST
New automatic door applications emerge, public transport & military sector to be benefited
Related Post